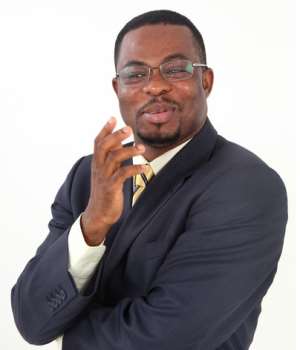 Wow: 2014 is here: Happy New Year to you all. It was a dream but now, it is a reality now.
Every new- year is the year most of us desire or want to make new decisions, plans and changes in our lives families, education, marriages, relationships, etc. amazingly, all these changes begins from our renewal of mind set.
Many of us who have been able to achieve our New Year resolutions had to be willing to sacrifice and determined not to give up on our dreams and desire to see that dream come through. For each and every one of us to have a great life, it will be determined by a renewing of mind-set. Living a fruitful and productive life this year will require you to renew your mind of negative past that held us back in 2013. It is possible for to say to that, our happy life begins from inside of us and not from outside of us. The choices we make in life will determine how we become happy or unhappy.
Our mind is the very store house for our greatness in life. This is why it is very important to renew our mind for greater productivities in 2014. This is how we start the New Year and overcome our negative past.
And do not be conformed to this world, but be transformed by the renewing of your mind, that you may prove what is that good and acceptable and perfect will of God. (ROMANS 12:2)
It is very necessary to note that until an individual renews and changes his or her mind about their unfavourable background experiences, their dreams are not going to materialise because our minds can be influenced by negative thoughts from our background. Everything we do is by choice and if you want to see a change in your personal life, it is necessary that you change the way you view things.
Until you are willing to renew your mind daily, minute by minute i.e. practise changing the way your mind looks at everything with the word of God concerning your destiny, you will see little and your future will be controlled by negative experiences.
The secret of your future is hidden in your daily routine therefore be careful about what occupies your mind because it will greatly determine what you will become tomorrow.
The terrible truth is that many of us, even though we are born again and Holy Ghost-filled, still live in misery, carrying over the past and letting that pull us back.
An un-renewed mind-set leads to depression that can sometimes lead to suicidal thoughts. This is to say that being born again alone doesn't mean that you are going to prevent negative memories coming into your mind or having depressing feelings. They are all still going to be there. That is why you need to renew your mind daily with the sure word of God.
Romans 12:1-2 teaches us what we must do: "I beseech you therefore, brethren, by the mercies of God, that you present your bodies a living sacrifice, holy and acceptable to God. And do not be conformed to this world, but be transformed by the renewing of your mind, that you may prove to be what is good and acceptable and perfect in the will of God."
When you got born again God gave you a brand new godly heart, as Ezekiel 36:26-27 tells us, "Moreover, I will give you a new heart and put a new Spirit within you; and I will remove the heart of stone from your flesh and give you a heart of flesh. And I will put my Spirit within you."
However, it is when you combine that new heart with a brand new mind-set that you will have awesome and incredible Godly changes taking place in your life and you will be on your way to good success.
Remember that your mind has control over every single action you make—your mind controls your thoughts; your mind tells your body exactly what to do; it tells your mouth what words to speak; it tells your eyes what to look at; it tells your ears what things to pay attention to and what things to tune out; it tells your brain what to think about; it tells your entire being how to respond in every single situation. That is why it is vital that you renew your mind-set each day with God's word against bad memory, depressive feelings, and everything that takes your focus off God and places it on you and your problems.
Furthermore, your mind is the foundation of your intellect which really controls your personal self-esteem and drives you to succeed. It is true that sometimes we are faced with some thoughts that we have no control over, but you can actually determine what dwells in you and controls your lifestyle.
The best way to deal with and forget about your negative experiences is to become fruitful and occupy yourself with productive thinking to produce something positive to impact nations. It does not matter your background of failures and shortcomings, when you begin to renew your mind-set by changing the way you see yourself, you can embark on the road to achievement.
Everyone has a past; but we should never allow our negative past to get in the way of our future. But God's promises are always assuring.
He promises to be with us and never to forsake us, but to give us victory and rest (Exodus 33:14).Therefore there is no reason why you should feel intimidated by your negative conditions and not to be bold enough to face life like Peter who dared to walk on the water.
George Orwell, said, "He who controls the past controls the future." In other words, he who ignores the past is condemned to repeat it. So it is necessary that you discipline what goes through your mind so as to move on. Learn from the past by all means, but be like Apostle Paul, "One thing
I do, forgetting those things which are behind, and reaching forth unto those things which are before," (Philippians 3:13).
The Psalmist says, "I will praise the Lord, for I am fearfully and wonderfully made." Encourage yourself that your birth is not an accident, you are not just born to add to the earth's population.
The word of God says that you are a royal priesthood and a peculiar person, you are born to fill a gap and therefore you are unique. You have the mind of Christ and all it takes to be great. Just discover who you are in Christ and then you can recovery our true self to accomplish greater things, "For as a man thinketh in his heart, so is he," (Proverbs 23:7) Dr. Walter Staples says, "The key to success lies in your particular manner of thinking. When you change how you think about yourself, your relationships, your goals, and your world, your life changes. If you change the quality of your thinking, you necessarily will change the quality of your life."
Therefore be very careful about what you allow to control your mind and what you think about. What you think about surely becomes your character and identity. No matter how poor your background was, whether you were neglected or are down trodden, you have what it takes to be at the top.
Your happiness depends primarily on your attitude in life, and especially on the nature and quality of your thoughts and ideas, which are more powerful than you may imagine. They are your main weapons in your fight for a better life. You only see the world as your mind sees it. In other words, all your perceptions and thoughts act as a filter between reality and you.
The world is what you think it is. If you think it is bad, you won't be able to make progress. You'll be happy or unhappy depending on whether your thoughts are positive or negative. To make your ideas as powerful as possible, they have to be positive. When a negative idea enters your mind, use the sure word of God to get rid of it.
Your thoughts influence your existence, as well as your environment. Your chosen dream (vision, purpose, and goal) demands the right environment or climate to materialise. It is very vital that you control your environment or the atmosphere around your dream or that atmosphere will definitely control you. This is to say that the individual climate we create knowingly or unknowingly determines and influences our behaviour and decisions.
It does not matter the environment in which you grew up; as long as you are prepared and ready to change that negative atmosphere with the word of God, you can be assured that you will make progress. How you see controls your mind and your desire. If you see yourself as great and powerful then you will do the right things to bring those dreams to pass in your life.
Therefore do not sit down and wait or hope that somebody else is going to make things happen for you. You have to take control of what goes into your mind. Begin to invest into your future and the environment that inspires you toward excellence and the improvement of your life.
We should make sure our minds think the way the word of God says in Romans 12:2, "Be not conformed to this world but be transformed by the renewing of your mind." The "be" is commandment rather than a suggestion. We do not have a choice; we need to work on it.
The word "conform" means to assume an outward expression that does not come from an inward being. In other words, when you conform to something you feel so much influence that you begin to change the way you act. When you begin to conform to this world system, you are not being faithful to who you really are on the inside. Behind the world system, there is the evil one.
"Transform" means to assume an outward expression that comes from the inward being. This transformation needs to take place in our minds. The Bible cautions us that the carnal mind in itself is enmity against God. The transformation comes from the word of God.
When you read the word of God from the pages of the Bible and ponder over it, it gets into your mind and goes down into your spirit. When you keep doing this, you can see your mind lining up with your spirit. That is the key. Otherwise, a constant battle that goes on between your mind and your spirit.
We all are eternal beings with eternal spirits, we live in a mortal body and we have a soul that is made up of the mind, will and emotions. The only doorway for the enemy into your soul is through your mind. Everything starts with a thought. Before you attempt to do anything, you think about it first. Your mind is the doorway to your deeds. Proverbs 23:7 says, "As a man thinks sin his heart, so is he."
You cannot have a happy life if you have a sad mind; you need a healthy mind. Our mind is what makes us the person God made us to be. It is so important to guard our thought life because Isaiah 26:3 says, "If you will keep your mind stayed on Me, I will hold you in perfect peace." Situations and circumstances change all the time. If our minds focus on the things that are changing day by day, our life will be like a boat in a storm. That is why it is so important we have an anchor. You will never wage a successful battle unless you have a personal relationship with the
Lord Jesus Christ. It is my fervent prayer that as you begin to renew your mind about your life you will be like the stars which do not struggle to shine and like a river which does not struggle to flow. You will not struggle to excel in life and fulfil your purpose on earth in Jesus name.
31 THINGS YOU MUST DO TO BE PRODUCTIVE IN 2014.
1: Remain a child of God
2: Let your conscience judge you and not want other men say about you
3: Be grateful at all times
4: Live by the Word of God
5: Renew your mind-set daily
6: Don't just speak about love but demonstrate it.
7: Avoid negative and evil thoughts
8: Be ready to accept your faults.
9: Give people chance to express their feelings and do not be lord them. Appreciate all men.
10: Create something to benefit your world.
11: Be humble and respectful to all men
12: Discover yourself and your purpose. Use it to bless your generation.
13. Don't give up on others to quickly and learn to value the people you work with.
14. Be sensitive others people's needs
15: Don't entertain lies about your loyal and faithful friends/ workers
16: Be ready to look for work.
17: Don't procrastinate/ put things off. Value time and use it wisely
18: Take time to rest daily.
19: Be charitable and kind
20: Be addicted to reading sound and mind changing books/audiobooks
21: Be an opportunity for others to learn from/ Example. Be HUMBLE.
22. Have mentors in your life and respect LEADERSHIP and those you put in leadership position.
23: Trust in God and don't lean on your own understanding.
24: Learn to forgive and never wish evil.
25: Don't get bitter when people leave your life. Learn to let go.
26: Exercise and eat good/ balance diets (HEALTHY DIETS) Drink more water than fizzy drinks.
27: Don't go about looking for evil, seeing evil and speaking evil.
28: Be prayerful and commit your ways to the Lord.
29: Bless and don't curse anyone
30: Live for a cause and be ready to die for a reasonable cause.
31: THINK BEFORE YOU SPEAK: knowing that, words never dies. HAPPY NEW- YEAR. THIS IS YOUR YEAR OF CHANGE FOR PRODUCTIVITY. BE INSPIRED.
LET US RECAP:
 Remember also that no matter how hard you try, you cannot change the past, but definitely you can make a better future for yourself.
 Your life today is as result of what you thought of yesterday. It is very important that we really watch what goes through our minds especially the negative experiences that keep coming into our mind, and take control of it by renewing it daily.
 Renewing your mind with the word of God concerning your destiny gives you assurance which then promotes your confidence in your ability to pursue great things in life.
 Renewal of mind is a continuous process. Paul says in Ephesians 4:23 that we should "Be renewed in the spirit of [...] our mind'. We need to work our way through with our minds. The new man always contrasts the old life style therefore we must make every effort to renew our minds.
 Your atmosphere will often determine your productivity in life. Our thoughts influence our existence, as well as our environment. You'll be happy or unhappy depending on whether your thoughts are positive or negative.
 Remember that in life, relationships do not last forever; therefore it is very important that when people leave your life, you should never get angry, bitter or regretful. Just motivate yourself to do better than when they left you. Whatever the case you are more precious to your generation than what people think you are.