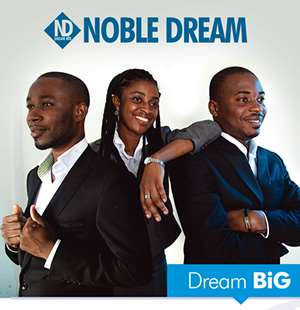 Noble Dream Microfinance Limited has concluded arrangements to evolve the company into savings and loans operations by the first quarter of 2014.
Chief Executive Officer, Ezekiel Owusu Afriyie, says the decision is in line with the company's ten year progression plan to attain universal banking status.
"We've been able to provide all the necessary requirements as far as Bank of Ghana requirement is actually concerned; the certificate is actually awarded, we can't actually earn it so it's in the hand of the Bank of Ghana to ensure that they push us there and for us we are ready for that," he stated.
Noble Dream has opened 26 branches across the country within four years of operations, steering as the fastest growing in Ghana's microfinance business.
The firm has, within period, employed more than one thousand and advanced Gh₵48 million in loans to over five thousand clients.
Mr. Owusu Afriyie tells Luv Biz the company's focus is to grow along with its 500,000 customers.
"When you move up there then you can do a bigger business; we've been able to grow the capacity of our customers to a certain level and we should be able to take them up. For that matter, we want to move to the savings and loans to be able to build up and try as much as possible to grow along with these customers," he said.
Mr. Owusu Afriyie says the company will also branch into insurance and other financial services of benefit to its customers.
Noble Dream is headquartered in the Ashanti regional capital, Kumasi.
Story by Kofi Adu Domfeh