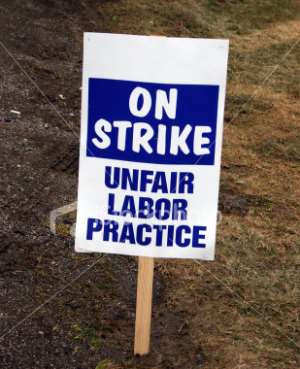 Striking Civil and local Government Staff Association of Ghana, (CLOGSAG) have strongly condemned comments by the National Security Advisor Brigadier General Nunoo Mensah.
Brigadier General Nunoo Mensah described public sector workers as a strike-happy bunch.
Labour Consultant Austin Gamey has however sided with the sentiments of the National Security Advisor saying he couldn't have been more right.
But the Greater Accra Secretary of CLOGSAG Samuel Collinson in an interview with XYZ News described the comments as irresponsible and shameful.
"CLOGSAG sees it as an irresponsible and shameful statement from such an authority"
"There are better avenues by which he could have addressed this issue but the way he addressed this was shameful" Mr. Collinson said.