Rest In Peace, Professor Kofi Awoonor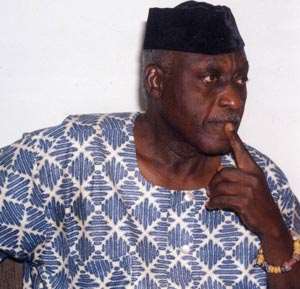 It is with a heavy heart that I write this. A fine gentleman; one who served his nation in many respects - as a poet and author, Chairman of the Council of State and diplomat.
Death laid its icy hands on you following the attacks of the Al-Shabab on the Westgate Shopping Centre in Nairobi, Kenya, where several others are said to have been killed and injured.
My first encounter with Prof was in my senior secondary school, when the English Language curriculum demanded of us to study the use of poetic devices of some five selected poems. I vividly remember those lines in the poem you titled, 'REDISCOVERY' - a great display of thought, talent, and skill.
As the Chairman of the Council of State, you served your nation with such admirable tact. Words are definitely not enough to describe the loss of another giant in the art industry. An oak tree has fallen!
My prayer is for you to rest in the bosom of Abraham till we meet again. The Lord grant you a place of rest.
Our condolences to the bereaved family and all Ghanaians. You have lost a father, a brother, a son, an uncle, and a grandfather. May the Lord wholly fill your hearts with joy. May He see you through this trying moment.
Rest In Peace, Prof. You served your nation well without doubt!