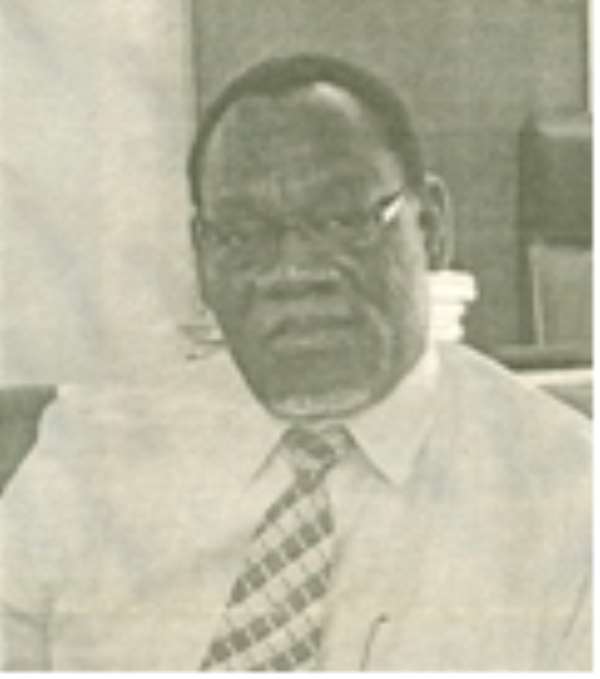 Dr Okine Of Mampong Center For Plant Medicine
Long before the introduction of scientific medical care by Europeans, African nationals including Ghanaians relied on traditional medicines for the cure and treatment of tropical ailments like malaria, headaches, stomach, skin diseases and many more.
About 65 to 70 percent of the country's population, especially the rural folks depend on herbal medicine, says Professor Laud K.N.A. Okine, Director of the Centre for Scientific Research for Plant Medicine (CSRPM). The World Health Organization (WHO) has given backing to this by saying that more than 80 per cent of the people in the world depend on herbal medicine.
Native doctors in Africa who have been responsible for curing people learned their trades from their ancestors who relied on herbs, tree backs and roots for the treatment of ailments. This method of medical care is so popular that it has been in use even now side by side the scientific medical care in our towns and villages.
Dr Osafo Mensah, Former Deputy Director of the Centre for Scientific Research into Plant Medicine, said over the years, traditional medicine has played a very important role in health care delivery in the country, adding that, its potential has not been exhaustibly examined.
He emphasized that, globally the World Health Organization had stated that about 80 per cent of the World's population use herbal or Traditional Medicine.
The practice of traditional medicine he said, had been practiced by various ethnic groups in Africa in the past, saying that over 90 per cent of drugs used in hospitals today were introduced in recent years.
Indeed to ensure their efficacies, drugs and mixtures produced by traditional medical practitioners are sent to Mampong Center for Scientific Research into Plant Medicines CSRPM for examination and approval for use by patients.
The traditional medical care has been found to be so effective that it has been incorporated in our mainstream medical training in some schools of higher learning including the Kwame Nkrumah University of Science and Technology in Kumasi. Apart from learning to diagnose diseases the training centers teach the students the art of producing herbal preparations for the cure of tropical diseases.
So far three batches of Herbal Medical Practitioners from KNUST and other institutions have been examined and certified by as Herbal Medical Practitioners. As a new model of assessment, there was bound to be review of the examination structure. It was proposed in the post-examination reviews that during the period of internship, interns would carry a log book to record the diseases encountered. The log book would also propose the kind of management undertaken for that kind of disease, or the kind of herbs used and the mode of preparation. A clear documentation of follow-up was to be done. The log book would be signed by their supervisor(s). This would form part of the examination score.
It was also noted that because candidates had difficulty in recalling common medicinal plants for the treatment of the specific diagnosis, it was suggested that there should be a lot of input from the university training up through to the period of internship about these plants and their preparations.
In this case, the special laboratory that is being created at the Herbal Medicine Unit, KNUST, should be accelerated to introduce students to the industrial preparation of the various herbal dosage forms for specific diseases.
So far, of those qualified, some are in private practice, some employed in the Clinical Department of the CSRPM as Clinical Researchers whilst others are into herbal research at the Noguchi Memorial Institute of Medical Research, Ghana. Some are still waiting for the establishment of the Ministry of Health (MOH) Herbal Clinics. This model of assessment for the graduate Herbal Medical Practitioners will be one of the models of assessment of the Traditional Medicine Practice in Ghana.
Apart from KNUST one of such training centers has been established in the Ashanti Region by Sheikh Amin Bonsu the founder of Amin Scientific Herbal Hospital.
The importance of traditional method of healing has led to some Ghanaians setting up a number of hospitals and clinics in all parts of the country. One of these medical centers is the Amin Scientific Herbal Hospital at Dome Accra as an alternative medicine practice center that employs various forms of complementary and alternative medicines such as Pythotherapy (herbal medicine), Homeopathy, Naturopathy and Osteopathy. Like all CAM practices, Amin Scientific Herbal Hospital focuses on the holistic approach to healthcare. The center has well trained staffs in various fields of practice.
With Sheikh Dr Amin Bonsu as head and Director its aim has been to provide safe and effective complementary and alternative medicines through modern technology.
The Amin hospital operates in four departments of scientific diagnoses and treatment. These include 'Non Linear Spectral Diagnosis section' where modern technology is used in managing disease conditions; a 'Radionics Section' and 'Normal Laboratory'; 'Electronic Pulse Massaging Section' and the 'Massaging Section'.
The herbal hospital has 13 branches in Ghana with one at Batsoona in Spintex, Accra and others in Cote d'Ivoire, Nigeria and Burkina Faso. The hospital has successfully treated various forms of male and female infertility prostate cancer, and hyperplasia. Cardiovascular accident (stroke,) hypertension, acute renal failure arthritis, and its related diseases, osteoarthritis, lumbago, lower back pains multiple sclerosis etc. the hospital's management of diseases is unique as clients of the hospital report of speedy healing.
The 13 medical centers have become so popular and demand more herbal preparations. Dr Sheikh Amin therefore found it necessary to set up large acres of medical in the Ashanti region to produce medical plants for the production of medicines.
Although the medical center and its branches are run on commercial basis they provide free medical screening and care periodically for the public. Massaging and some other services are free to the public at all times in the centers. Apart from the medical services the hospital centers encourage their clients to embark on physical exercises and eat moderately to ensure healthy and sound bodies at all times
As a result of the excellent services being rendered by the hospital and centers medical officials from Burkina Faso and Cote d'Ivoire have visited Ghana during which they studied the modern methods of healing by the staffs of the hospital and its centers. They also gave awards to the director of the hospital and centers with the authorities in Burkina Faso Naming Dr Amin as 'Naaba' king of herbal medicine.
All well meaning people are grateful to the authorities and people of Cote D'ivoire and Burkina Faso for the honor done Dr Amin for his achievements. However the question being asked by a number of people is what are we doing to honor Dr Amin in Ghana?

King Of Herbal Medicine (Naaba) Dr Sheikh Amin Bonsu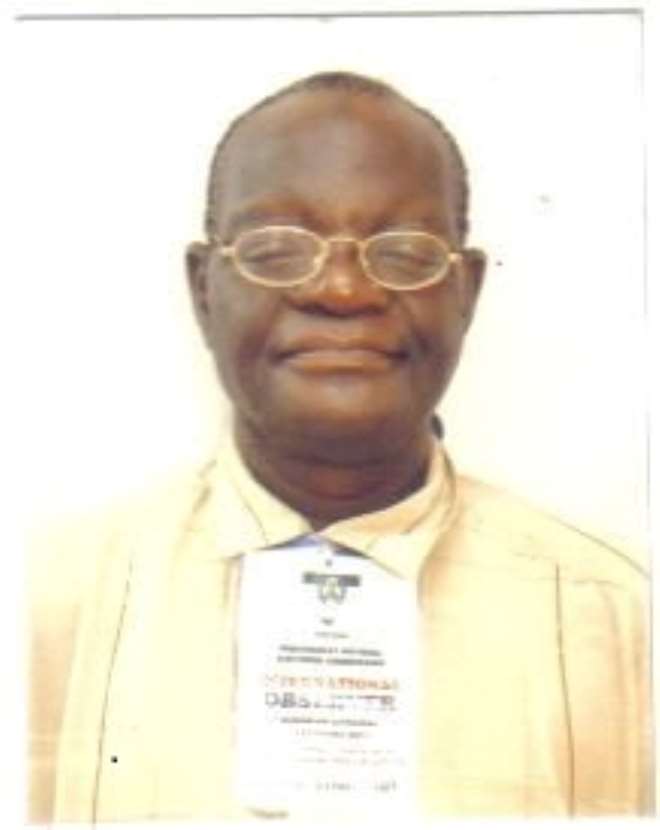 Alhaji Alhasan Abdulai