Much Trouble Over A Report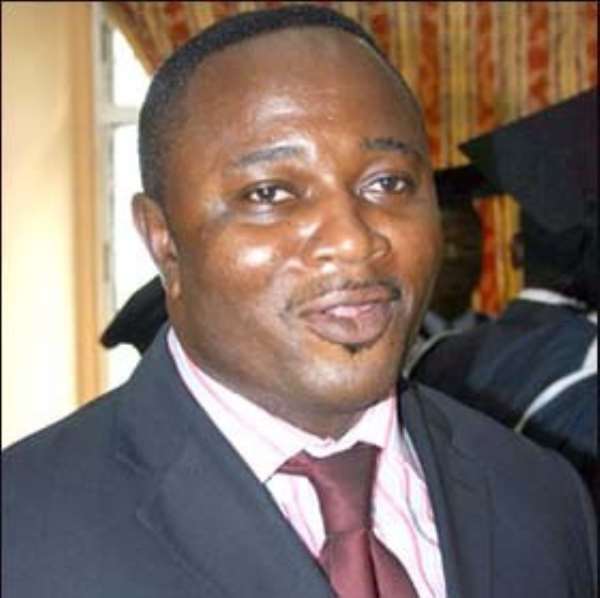 Elvis Afriyie Ankrah, Minister for Youth and Sports
The Ghana Youth Employment and Entrepreneurial Agency (GYEEDA) is an agency bearing a tattered image.
Being synonymous with corruption, graft and squandering of state funds, which have become its attributes now, has created a wide chasm between it and its noble objectives, at the time it was established as the National Youth Employment Programme.
It is regrettable that what set out as a laudable social intervention project, a response to the unemployment challenges daunting the country, would take this ignoble path.
When a committee was empanelled to audit the malaise which had afflicted the agency, many were those who heaved a sigh of relief that at last action was being taken to reverse the situation.
The report, which is fraught with many financial malfeasances supposed to have dogged the agency, had many Ghanaians squirming in their seats when snippets of it made their way to the public domain.
Their amazement at the worms contained in the can represented by the agency was unsurprising, given its scale and the suspects who engineered it.
The report has become a source of national worry challenging government's commitment to fighting corruption.
The efforts at managing the smelly contents as it were by the political establishment say it all about the scale of the loot and its overwhelming state.
In their efforts to manage the challenges posed by the loot, the political establishment has become weirdly ingenious churning out unconventional procedures in managing committees of enquiry.
Isn't it surprising that government has set up a committee to review the report of a committee it empanelled earlier?
If the foregone is surprising the reference to a certain final report before the public is apprised with the true picture of corruption GYEEDA is mired in is mind-boggling. Desperation can lead to all manner of weird initiatives even when these raise eyebrows.
We are lost and unable to establish exactly what the hell is happening about the GYEEDA report. An interim report, a final report and a white paper from the Presidency? We don't get it.
A political grouping has already threatened to reject the second GYEEDA report when it eventually comes out of the works. We would be hard pushed not to follow suit.
The many questions being posed by discerning Ghanaians have already stripped naked those behind the ongoing manoeuvres to give the smelly report a facelift.
This is a pristine opportunity for the President and his team to exorcise themselves from the corruption contagion, which has afflicted the current political establishment.
Details of the author of the so-called final report which would replace the first document would be most revealing. Who is he?  A rhetorical question?
Gosh! The signals being exuded by the continued withholding of the first report are bad; the President's promise to release the report in due course does the situation no good.