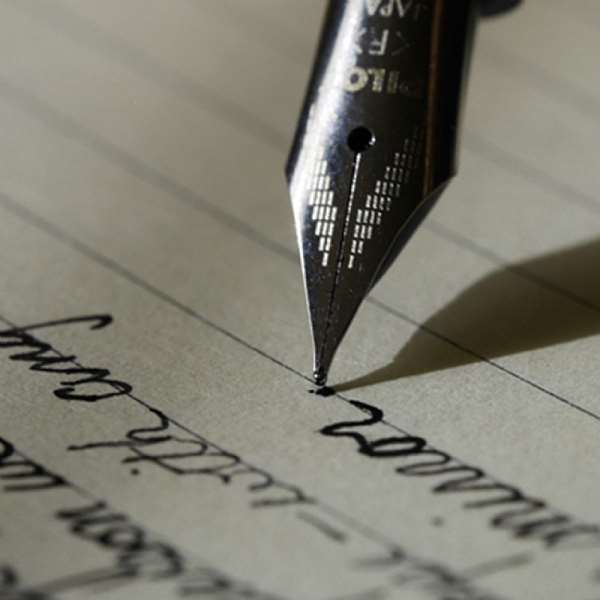 We believe that even those who have struggled with a dark past can find brighter days ahead. One way we act on that belief is by helping former prisoners who've paid for their crimes- we help them build new lives as productive members of our society. Our government has a responsibility to help prisoners to return as contributing members of their community. -Prez George W. Bush.
Prisons perform a critical public service. It is mandated to carry out sentences imposed by the courts, keeping prisoners in lawful custody and through a variety of its programmes prepare inmates for a safe return to society as law-abiding and responsible members.
We believe every human being can change and a greater number of inmates in our custody can change for the better. We respect their rights and treat prisoners with dignity. The law prohibits any form of cruelty to prisoners; any violator could face severe sanctions.
Every prisoner will, at a certain point in time, be released from prison to rejoin society. We must bear in mind that the community can only be protected when ex-prisoners successfully integrate and do not reoffend.
National strategy
The successful transition and integration of ex-offenders into mainstream society is not a matter for the Prisons Service alone. I think a national strategy is needed to deal with the problem.
There is the need for collaboration between the Prisons Service and other key players like the government, Department of Social Welfare and civil society groups among others.
The resettlement of ex-offenders is a process which begins in prison. As soon as a prisoner is admitted, he is assessed by prison authorities to know his personal strengths and weaknesses.
Prison programmes
The status of a prisoner and length of his sentence as well as personal needs are factors to be considered before a prisoner is placed on any prison programmes that will help him turn a new leaf and promote desistance from crime.
We attend to the health needs of our prisoners. Minor ailments are handled by qualified nurses at the prison infirmary but serious cases are referred to civil hospitals for expertised management.
Prisoners who led a chaotic life as a result of alcohol or drug addiction problems and those with sex offences are handled by such professionals as the psychologist, social worker or the prison chaplain who give the necessary counselling.
Prisoners who have mental abnormality and severe mental illness are referred to the psychiatrist for treatment.
Vocational guidance and training and educational programmes are organized for inmates. Equipping them with prosocial skills and a trade will help them gain access to employment and other social services in the community to which they return. This will reduce the propensity to reoffend, be re-convicted and incarcerated.
Budgetary constraints
The running of institutional programmes for inmates is not without challenges. Budgetary allocation to the Prisons has been dwindling over the years.
In the past, inmates who learned a trade were given tools on discharge to enable them establish their own business and earn a decent living. This facilitated their integration into society and minimized the chance of reoffending. Are we to believe that the good old days are gone never to return? Inmates going on discharge no longer receive anything from the Prisons Service apart from the transport fare from the prison to the town where the prisoner was convicted. This unfortunate situation is due to budgetary constraints.
Whilst in prison, prisoners are allowed to receive visits from reputable friends and relatives. This is to enable the prisoner receive the necessary social support and to facilitate his successful return and reunion with his family and community.
After-Care Agent
The Department of Social Welfare has an important role to play in facilitating the successful return of released prisoners into mainstream society. This job is undertaken by The After-Care Agent who is from the Department of Social Welfare.
The After Care Agent ensures that there is continuity of care after a prisoner is discharged from prison. Before a prisoner is released, the After Care Agent liaises with the family of the prisoner to prepare for his safe return and reunion. The prisoner is put in touch with community agencies and individuals who could provide support in terms of a home, job acquisition or placement and health related challenges if any.
The Department of Social Welfare needs to be resourced well to enable it discharge its mandate which includes the resettlement of ex-offenders and community supervision.
Government needs to demonstrate its commitment to fighting crime by providing the Ghana Prisons Service with the needed logistics and funds to enable the latter fulfill its mandate of reforming and rehabilitating prisoners.
The Prisons Service cannot be held accountable for the total success of prisoner resettlement. Civil society organizations must also assist the Prisons in its rehabilitation efforts. Some religious bodies are already helping but more needs to be done.
The media should also highlight the good work that is being done by the Prisons Service as a crime control agency so as to court public support for prison programmes and projects.
Conclusion
Let me conclude this piece with the wisdom seeds of H. E. the President, John Dramani Mahama who once quipped: "Ghana's social control policy should place emphasis on equipping prison inmates with skills that will make them integrate into society after serving their term."
Editor's Note:
Abundant Robert AWOLUGUTU
ASST. DIR. OF PRISONS/AG. REGIONAL COMMANDER
GHANA PRISONS SERVICE'
WA. UWR.
MOB; 0208-455 296
AUTHOR OF A HANDBOOK FOR CORRECTION OFFICERS.