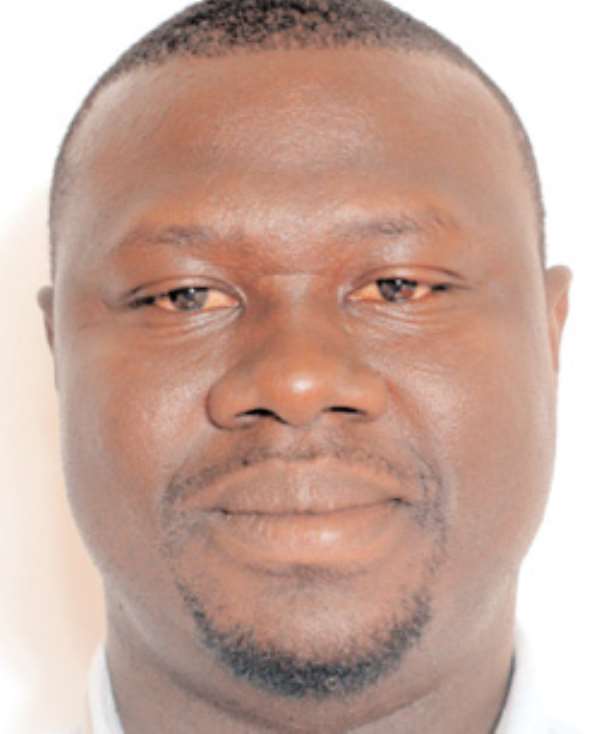 Agya Kwaku Ogboro
I do enjoy almost all genre of music, but reggae is my favourite. My favourite reggae song is 'Equal Rights' by Winston Hubert McIntosh, aka Peter Tosh. Released over 30 years ago, the lyrics of the song are as relevant today as they were then.
I love the song because I subscribe to the notion that there can be no peace without justice. Indeed, the concept of justice is one of the essential pillars in the maintenance of both natural and social orders. It is not for nothing that we often hear the slogan, 'No justice, no peace'. The linkage of justice to peace is not only logical, but also a truism that is evident in our daily lives. Justice is one of the prerequisites of any lasting peace. As such, peace and justice are bedfellows and two sides of the same coin.
I was therefore overjoyed when I heard of the formation of a new group whose main objective was to promote both peace and justice in this country. The Justice and Peace Forum (JPF) was outdoored last Wednesday, and I was very sorry I could not grace the occasion. I could not be there because I was up North, Salaga to be precise, attending to some pressing family issues. The trip, however, afforded me the opportunity to enjoy an akonfem delicacy. I will leave the akonfem issue for another day.
It is common in this country to see or hear people calling for peace; but rarely do you hear them calling for justice. In the heat of the 2012 election campaign, my compatriots walked, talked, sang, danced and prayed for peace. The Bearded Old Man above has answered our prayer and granted us peace. But there is a section of our society which feels aggrieved and has gone to the courts to seek redress. Unfortunately, I hear some people calling those seeking justice all manner of names. Would they have preferred seeing the group on the streets with machetes and cudgels?
Have you ever wondered why the Dagbon conflict has become like an infested sore refusing to heal? It is because lack of justice has made it difficult for the feelings of the aggrieved parties in the conflict to be assuaged.
I was in court on March 29, 2011 when Justice E.K. Ayebi, the presiding judge on the Dagbon case, acquitted and discharged all 15 persons standing trial for the murder of Ya Na Yakubu Andani II for lack of evidence. While the Abudus jubilated, the Andanis could be seen fuming with rage. The Andanis have only one beef- justice. Who can deny the fact that the Andanis can only have some closure on the issue after the real culprits are found and made to face justice?
Just two weeks ago, there were reports of new clashes in Dagbon. An Abudu man was reported to have lost his house and two vehicles to fire started by arsonists. Massa, do you genuinely believe that the man, after losing all his life's savings, would simply allow sleeping dogs to lie?
For now, there is a semblance of peace in Hohoe. I say 'semblance' because parties in the Hohoe conflict seem to feel that justice has not been done. Those who exhumed the corpse of the late District Chief Imam of Hohoe, which sparked off the whole disturbances, are yet to be found. Those who also took the law into their hands and vandalized Togbega Gabusu's palace are walking free. The treasured regalia of Gbiland which went missing during the vandalism have still not been found.
As I write, the Zongo people in Hohoe are not allowed to bury their dead in the town. Only Heavens know how and where they bury their friends and loved ones who have embarked on the journey to Samanfoland. How can we say people living in such an environment are living in peace?
I'm scandalized at the laissez faire attitude of most of my compatriots at the injustice perpetrated against a section in this country. You remember the BNI official who aimed and shot at a group of Osono supporters during the Chereponi by-election, don't you? He is still walking free because civil society has reneged on its responsibility to put pressure on government and the police to act on the matter. Baba Jamal, the Chief Jihadist, is now a Member of Parliament (MP) and would soon be confirmed deputy minister. After leading the Akwatia jihadists to unleash mayhem on his political opponents during a by-election in 2009, he is now comfortably sitting in the country's august House shouting 'yeah, yeah'. My unsolicited advice to him is not to delude himself into believing the victims of his handiwork have forgiven and forgotten. The victims are only bidding their time and would definitely go for their pound of flesh sooner or later. Trust me, unless justice is done, the jihadists would one day be forced to have a taste of their own bitter pill.
Such unfair treatments are the ones I expect the JPF to draw the world's attention to. Though the warmth or otherwise of a rock is known by the lizard lying on it, I can still hear the victims of the Agbogbloshie massacre and maimed victims of Atiwa and Akwatia crying for justice. Their only cry is justice because it is the only key to peace.
See you next week for another konkonsa!