Ghana's Second Independence War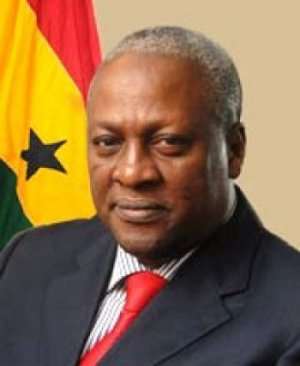 Every human society is expected to decide and determine their destiny. The streets and the corners of the villages keep their serenity, while the towns' team with the faces of city hopefuls and prospects, and cities witness new settlers each day to complement the boom-box atmosphere; all with the belief that their beloved country Ghana is free. Indeed, it is in principle of national sovereignty true.
But there is a second stage in the long walk to total liberation. Until then, Ghana will only be dreaming of a freedom desired for, but might not get.
This writing is to inform you the cherished reader about tomorrow. Please, take every bit and pieces of what you are reading serious and work on it in your own way.
The sky was clear blue without any sign that it will rain. But, gradually the clouds pulled itself together from the 1950s and in 1994, the cloud being matured poured down in three months in Rwanda. Outrageous, ninety days and 800,000 citizens were carried away by the flood of ethnic strife. Fellow countrymen saw each other as a common enemy, not rather poverty. Many who survived were rendered homeless. These are Rwandans who lived together as kith and kin.
They could not close their ranks to enable them sink the devastating effects of ethnicity and sectionalism. They are humans and Africans like we Ghanaians. But, their inability to wholeheartedly rally around the Rwandan flag as against ethnic identities opened the gate of hell in the once a beautiful country.
When a people can find unity, peace and harmony in them, there will be no need to step out. Africans see themselves first of their ethnic backgrounds before their country. We will find it convenient to run in to our shells of ethnic groupings to the abandonment of the nations' our fore fathers fought for, and liberated with their blood.
Indeed every election always split Ghana into ethnic quarters. Yes it does. The recent elections once more exposed Ghana as a nation that has a lot to learn. After elections it does not die out, it remains in the shadows and gets amplified right at the sight of another political season. Like the proverbial dung, the surface is dry with wetness beneath. Politics in Ghana has and is thriving on ethnicity, with many a Ghanaian at the mention of the name is aligned to a political party even with the strictest of objection.
The cracks before, during and after the just ended elections are so gapping to frightening point. Sometimes there is the feeling we are slipping into the ugly arms of civil strife. Ghanaians cannot claim innocence on this score. Many are guilty, especially the educated. We need to be honest, open and above all things profess maturity.
Arguably, many of us Ghanaians are not matured. This is in the sense that, many educated elite who are expected to live above the board of "Tribalism" speaks to entrench it, and has taken entrenched positions at that. Prior to the general elections of 2012, the Member of Parliament for Assin North Mr. Ken Ohene Agyepong made a statement which sent chills to the spine.
The Religious and Civil Society could not be fair and firm to give that needless utterance its walking orders. That unpardonable act has been recorded in our history. Then followed the infamous, "All die be die" speech. What will be the lot of Ghana down that cliff? Nothing but destruction! But what were you expecting, something better? No! Then also was the candidate and eventual winner of the December 7 polls, John Dramani Mahama's call on Northerners to consider their own.
In all these instances, Ghana stands to lose in any eventuality. Every human being can slip any time any day; none can claim absoluteness from the temptations of mankind. But, it is time the educated really live to affect the Ghanaian society positively.
Downrightly, Ghanaians are grouped into ethnic groups at the regional level. At the district, we are placed into families. This came to the fore when new districts were being created. Some communities refused to either allow the capital of the district be elsewhere either than their area or they simply requested for a district of their own. How can a district be requested for by a group of people as if it is a social amenity?
But, it is due to the entrenched ethnic groupings at the grassroots. For instance, Ashanti, Brong (Bono) Ahafo, Greater Accra, Central, Eastern, Volta Regions, to mention but a few of the ten regions of Ghana are teaming with ethnic affections. To cite the Brong (Bono) Ahafo region as an example, the municipals and districts are grouped into families.
It is virtually impossible to place the Berekum municipal capital at Dormaa Ahenkro or Sunyani, the regional and municipal capital of the Brong (Bono) Ahafo region. For the simple reason that, they were led to their present abodes by different leaders and to cap it all, it is a family affair. This has made citizens find a save net of ethnicity to identify with to the detriment of the nation.
Again, electioneering period always opens the rather thought-healed-sour-taste in our mouths again, which is a reek. In some of the regions one comes to a wonder land, whether there is no self-independence to decide who to vote for. The followers of political parties are easily made out not through party paraphernalia, but ethnic group one comes from. Most often it degenerates into confrontations resulting in death many a times.
In some regions, you will wonder if other political parties campaigned there. Also, if a Member of Parliament should win primaries in any of these regions, it is same as winning the national elections. Ashanti and Volta regions are guilty of this. It will interest you to read that, out of the forty-seven Parliamentary seats in the Ashanti region the New Patriotic Party won forty-four, while the National Democratic Congress had just three.
So was the case in the Volta region, the New Patriotic Party could not win a seat, as National Democratic Congress took all. Do you know history has repeated itself? In the elections which ushered in the Second Republic in 1969, the Progress Party (PP) led by Dr. Abrefa Busia did not win any seat on the side of the National Alliance of Liberals (NAL) of Dr. K. A. Gbedema. The election was quite acrimonious.
This continued and got worst in the polls that brought in the Third Republic. Again, the infamous statement of Victor Owusu of blessed memory possibly collapsed the weak bridge of trust and replaced it with a fence. Come to think of it, this whole issue began in the 1969 elections, but it is graduating in our time. Is someone reading?
There is the axiom I have believed and trusted, "We are living in the present which will become the history or the past of a generation unborn" We must take action now, for the reason that, that is the only way we can deal with this situation and not words.
Nonetheless, some regions in the country see elections as proxy war or a means of settling ethnic scores. Thus, a region that is aligned to a particular political party, ensure the other lose both parliamentary and presidential elections. The period is meant for the choosing of leaders to lead the nation and not a platform for turf war.
The Volta and Ashanti regions are highly in this character of political self-display, with their voting pattern. It is a political parlance that, there are world banks for political parties. For those familiar with Ghanaian elections, these two regions are associated with the National Democratic Congress (NDC) and the New Patriotic Party (NPP) respectively. But, gradually both regions with predominant ethnic groupings are gaining notoriety during elections that need to be watched critically. The two regions of Ewe's and Asante's are reducing the art of leadership choosing to a sublime war. The earlier it is nib in the bud the better.
Diversity is beautiful and serves as spice of life. This should be drum home soundly as it will defuse any future tensions that might threaten this country's peace. As a people we need to appreciate and accept each other for where we come from. This is for the reason that, we all cannot hail from one village or town and speak same language.
Our forefathers moved in search of a home, they found this land and stopped here. They found Ghana accommodating and stopped here, and made it their home. Let us also stop here and now, as well as make this land our home and own it together.
Let us be fair, firm and truthful to ourselves. Who is the man born of a man or woman that had the opportunity to discuss with God or the creator how he or she should be created? Which man held a meeting with God to decide who the parents were to be and when to be born?
The preferred human race he or she is to be born of? There are poverty stricken families that, it is so personified, yet children are born into these homes. Why can't these children choose to be parented by affluent parents who have toured the world for babies without success? But, this choice remains with the creator not the creature.
Hence, if you are born an Akan, Ga, Ewe, Frafra or Dagomba, you did not make the choice. The decision was made by the one who created you without your concert. Then, why do we have problems with who we are, which is not our making?
The Creator in His words says everything is good and perfect. What is the wrong that we are fighting over? If you have any means of changing this foundation and state of affairs then why not embark upon it?
In the event of your inability to change the cause of creation, you should acknowledge and accept yourself and others. If you have ever received blood transfusion then you need to answer these questions. Did you enquire from the Medical staff whether the blood is from someone of your ethnic background?
Or because you were fighting for your life in this question, no matter how absurd it is, did not cross your mind? When you were sick you thought right, but out of the hospital, you are thinking otherwise.
As a nation we can escape this evil through the medium of education. We have to learn about ourselves, and then we will appreciate each other's background. Children in the basic schools are expected to learn a Ghanaian language.
They should be made to thoroughly go through other local lingua different from their original. For instance, a child who is schooling in Accra should not be given any opting of other Ghanaian language apart from Ga. Such will grow to accept at least the people of Ga origin, if not others at all from their ethnic background.
This should be enforced across the country. But, the current situation where children in, for example, Accra are still learning their traditional language is unacceptable, because language is the foremost of every culture. Many words are not the way of the wise.
Additionally, Ghana can spare herself of any upheavals by recusing ourselves of the lies that are told to younger generations about other group of people. The case where parents and guardians alike group their children and indoctrinate them about other ethnic groups should be done away with. We are one people and we should think as such.

Ghana as a nation we need sacks not pockets. Individually we will try to collect our talents into our pocket which cannot carry anything much as compared to a sack. Why can't we agree to sow our pockets together to obtain a sack which is bigger and can bear more for our wellbeing?
Think about it.
Let us unite against being divided, for the reason that, our independence cannot be said to be wholly complete unless we come to the understanding that, we are one people, who can be effective only when we are together. It is said that empty sack cannot stand, yes; Ghana cannot stand among the community of nations if the citizens are crippled through an induced war or destruction.
Maturity does not exist in grey hair or in the many degrees acquired, but one's ability to reason above petty and trivial issues which puts a person's intelligence in suspect. If our forbearers did not tell us the truth, we of this generation should learn to appreciate diversity and co-exist as one people with one destiny, with the common enemy being poverty.
Many words are not the way of the wise.
Patrick Twumasi
(0209045931)