March 10, 2013
|
Congo
Crew dies in UN helicopter crash in DR Congo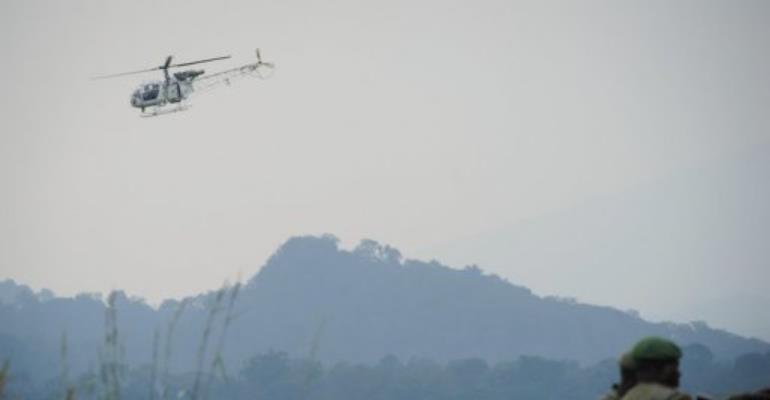 KINSHASA (AFP) - The crew of a helicopter belonging to the UN was killed when the chopper crashed into a hill in Democratic Republic of Congo's South Kivu province, a UN military spokesman said Sunday.
Colonel Proser Basse said rescue teams had not yet got to the wreckage due to bad weather and could not say how many crew members were on board.
According to a report on local UN-sponsored Radio Okapi, the helicopter was returning to the regional capital Bukavu after a mission west of the town.
Western military sources said the chopper crashed around 35 kilometres (22 miles) from Bukavu.