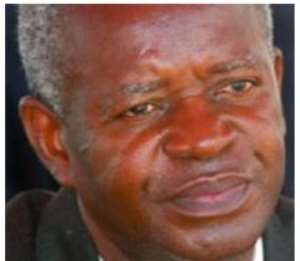 Dr Akwasi Osei
The Accra Psychiatric Hospital has resumed its decongestion exercise. But this time on a large scale aimed at reuniting over six hundred treated patients with their families.
The hospital has since the start of the programme last year sent home over four hundred and fifty patients.
At least thirty more patients are expected to be repatriated next week.
The resumption of the decongestion exercise follows the gruesome killing of an inmate last Thursday by another patient, but authorities deny any link.
Director of the Accra Psychiatric Hospital, Dr Akwasi Osei told Joy News the exercise has become necessary because many patients, although treated, have been abandoned by their families.
He said the facility had 1200 treated inmates who were abandoned by their relatives when the exercise started in 2012.
After liaising with families of the patients, and educating them on how to cope with the treated patients, Dr Osei is hopeful they would be able to reduce congestion there to less than 600 patients. A regular visit by community psychiatric nurses to check on how they are faring has also be arranged, he said.
He said money for the exercise was approved on Thursday and was certain the exercise will resume either on Monday or Tuesday.
In a related development, the Ankaful Psychiatric Hospital in Cape Coast is said to be turning away patients. This is because the hospital does not have adequate resources to support patients on admission.
Joy News' Richard Kwadwo Nyarko investigations revealed that food suppliers have cut deliveries to the hospital because it's unable to settle its indebtedness.
Meanwhile, the Adabraka police say they are yet to wrap up investigations into last Thursday's murder at the Accra Psychiatric Hospital.
Accra Region Police Public Relations Officer, DSP Freeman Tettey told Joy News a docket on the case will soon be forwarded to the Attorney General for advice.
Play attached audio for Dr Osei's interview and Kwadwo Nyarko's investigations