Leave Prez. Mahama Out Of This – John Jinapor Appeals To Otabil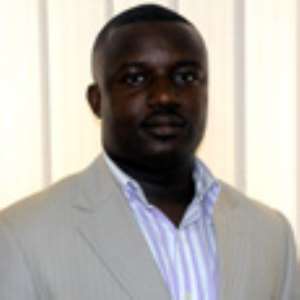 A spokesperson to President John Mahama, John Jinapor has appealed to the General Overseer of the International Central Gospel Church (ICGC), Pastor Mensah Otabil to exclude the President from discussions concerning the alleged manipulation and doctoring of his sermons for political gains.
Pastor Otabil at a press briefing on Monday, called on the President to call persons within the NDC who were attempting to denigrate his hard won reputation, to order.
According to Pastor Otabil, some political operatives in the NDC had sampled, spliced and edited his words to mean something other than what was intended and had gone ahead to lift those words from their proper context and place them within a partisan context.
Speaking on Citi FM's news analysis programme, Eyewitness News on Tuesday, John Jinapor noted that "we want to make a humble and passionate appeal to Pastor Mensah Otabil and to plead with him to leave President Mahama out of this equation."
He noted that the NDC Presidential candidate had nothing to gain to "denigrate Pastor Mensah Otabil or to bring his image into disrepute" because he [President Mahama] has an excellent working relationship with every Ghanaian.
According to Mr. Jinapor, President Mahama cannot be held "directly responsible" for acts committed by civil society groups.
"If AFAG goes to organize a press conference, can you challenge President Mahama to call them to order? I think that will be over stretching the issue. Individuals may express their opinion and that is part of our democracy…but I just want to clear the air that President Mahama is not responsible for that tape and we want to stick to that," he insisted.