You are evil!-Otabil charges at Mahama, NDC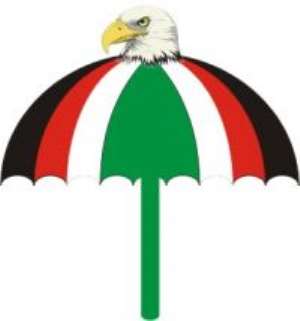 The General Overseer of the International Central Gospel Church, Pastor Mensah Otabil, has taken President John Dramani Mahama to task over what he calls the evil and criminal attempts by members of his National Democratic Congress to tarnish his reputation by piecing together comments he had made in the past to create the false impression that he is against the proposed free senior high school policy   being espoused by Nana Addo Dankwa Akufo-Addo, Presidential Candidate of the New Patriotic Party.
 
He described as defamatory, unethical, criminal, malicious and evil the doctoring and manipulation of his sermons by members of the NDC to give them political twists.
 
"This is defamatory. This is unethical. This is criminal. This is malicious. This is Machiavellian. This is evil. It is a violation of my person and my integrity. It is a sign of grave impunity for any individual to seize a person's thoughts without their consent and use it in a way that seeks to expose them to public hostility and disrespect," the visibly unhappy Pastor Otabil stated yesterday at a press conference.
 
The renowned man of God, therefore, challenged President Mahama to intervene and call his "affiliates and surrogates" to order, to end their "evil" and "criminal" acts against him.
 
"I kindly call upon the President of the Republic to rise up and speak on this issue. With all due respect, Sir, although you may not be aware of these developments, the perpetrators of these blatant acts of impunity are largely affiliates and surrogates of your party," Pastor Otabil stressed.
 
The man of God reminded President Mahama and the NDC: "No one, and I repeat, no one, has the right to force their thoughts into my words; I own my thought; I own my words and I own my beliefs," adding: "There is a sinister force on the prowl in our nation; it is a force of impunity; it is a force of treachery; it is a force of evil, and good men in the Ghanaian society must speak out."
 
He lamented: "When political operatives sample, splice and edit a pastor's words to mean something other than what was intended and then go ahead to lift those words from their proper context and place them within a partisan context, that is immoral; when political operatives hijack a pastor's words, manipulate them to build partisan jingles and play them on party information vans across the country, that is mischief; when political operatives with sinister motives deliberately position a pastor to become a target for ridicule, animosity and hostile attack, that is evil."
 
It can be recalled that some media reports made reference to a tape recording of a sermon supposedly delivered by Pastor Otabil expressing his opposition to the proposed free SHS policy of the NPP.
 
This prompted the church to issue a statement denouncing the tape as a "collection of thoughts edited from a message shared by Pastor Otabil several years ago and pieced together to create the impression that he is taking a stand on the current political debate on the issue of education."
 
According to Pastor Otabil, what was most worrying was the fact that when the alleged sound bite on the tape favoured those who were seeking to damage his reputation, they hailed him, and later turned to condemn him when his church, under his authorization, came out with a release condemning those behind the sound bites on the supposed tape.
 
He regretted the fact that statement from the church did not halt the release of more tapes from those seeking to tarnish his image to advance their parochial interest.
 
  "But for the mischief and persistence, I would have remained quiet on this matter," he stated yesterday, adding: "Let me state clearly that the sound bites that have been played with my voice have been taken totally out of context; in some cases phrases from different messages I have preached over the years with no relationship to one another have been mischievously pieced together to create the impression that I was making a current contribution on the ongoing political debate."
 
Pastor Otabil told the press information he was privy to indicates that the supposed comments on the tape attributed to him were being played on party information vans and on campaign platforms across the country, ostensibly to create the impression that he supported a particular political party.
 
He called on both Muslims and Christians to ensure righteousness, justice and fairness in the country's political discourse, stressing: "Although we may have political preferences, we must have the character to rise above partisanship. We must help bring honour into our political space."