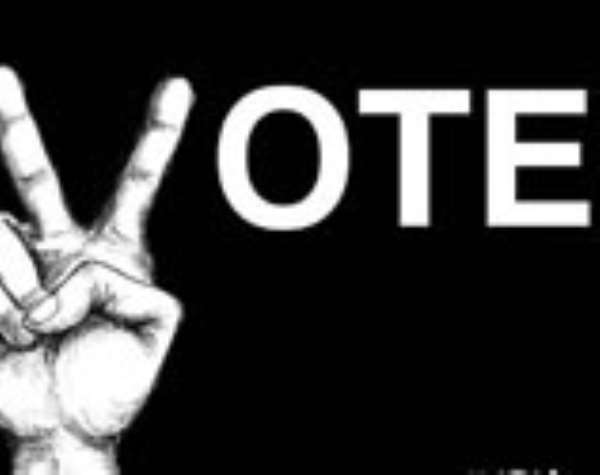 Have you thought about why you vote in elections? I know why. Many of us wait for four years to vote and change political hands to change the story of their lives. We make huge sacrifices such as forgoing meals, meetings, or even trips in order to vote for our favourite candidate.
I used to believe that the more I voted and changed political parties, someday there will appear the "leader" who wields the magic wand to turn Ghana and my life around for good. Let me tell you the truth: It is not worth it. They will seek their interests first before, maybe, yours. They will simply disappoint you and leave you hopeless.
Anyone who became financially independent obeyed this principle: pay yourself first. Likewise, if you want to change your life, vote yourself first. It means first cast a vote of confidence in yourself. Rather than waiting to vote to cause personal, professional, family, and social changes, repose that same confidence in yourself. A vote for yourself is a vote for self-confidence, personal responsibility, self-discipline, and taking hold of your destiny.
It is easy to vote for others but very difficult to vote for one's self. Because we think change is external. Change is an internal work. A vote for a politician first implies that you trust him to change the external factors to condition you for success. In voting for yourself, all you need is yourself. If you need support, I will back you. Question: Wouldn't you rather vote for yourself? If you think there are other benefits of voting for yourself, leave a comment below.
© 2012 Eric Otchere
Email: [email protected]