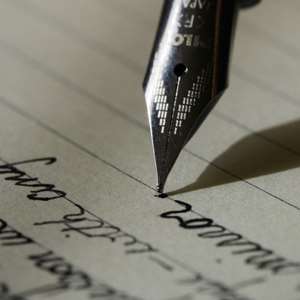 The overview of the invocation of Asantehene Great Oath (Asantehene Ntamkese) places the sitting Asante Overlord, Otumfuo Osei Tutu II, in an unfavourable position. The invocation of any Asante's oath is generally a taboo let alone that of the Overlord. The fact of being a taboo requires that the elders must quickly hear whoever invokes it; those involved or concerned summoned, investigated, and the case resolved as quickly as it is practicable. It should not last weeks let alone months or years.

The current Asantehene seemingly views the invocation of Asantehene Ntamkese in facetious manner. He does neither treat its invocation with the needed respect nor the urgency it requires. People invoke oaths under extreme circumstances of proving one's innocence or guilt. The invoker always intends to establish and emphasise a point he or she believes to be true contrary to the perception of the one on whom he or she has invoked the oath. The intended victim of the oath has the right to maintain the veracity of his or her assertion that led to the oath invocation in the first place. He or she can challenge the invoker by a counter oath if he or she believes the invoker is still in the wrong. When it does happen, the person or authority whose oath he or she has invoked should not hesitate to summon those involved, investigate their problem and then resolve it.


Oaths are invoked for specific purposes. They are for conflict resolutions, exoneration of oneself from blame or cursing those deemed to be wronging others. In whichever way and purpose we invoke the oaths, elders must quickly arrange to sit in council to hear the stories of all those involved, and then arbitrate the case immediately.

What do we see in Asantehene Otumfuo Osei Tutu II in relation to the Kumawu chieftaincy dispute with the attendant invocations of his Great Oath on Kumawuhemaa, his alleged soul mate? For nearly four to five years that Asantehene Ntamkese was twice invoked on Kumawuhemaa, challenging the veracity of her un-historical assertions with intention to establish her ineligibility as Kumawu paramount royal, Otumfuo Osei Tutu II has gone silent on it. He is not interested to call the the case for hearing let alone seeking if she will challenge the oath by a counter oath.
How serious is he to arbitrate the Kumawu chieftaincy dispute? Could he continue to hold Kumawu in suspense because of his oath for which he personally has no any respect? Do Kumawuman people continue to be at his precarious mercy while he probably schemes with other paramount chiefs to dispose of Kumawu stool lands? Should Kumawuman citizens allow the very oath Asantehene himself has no respect for to hold them down?

There should be a statute of limitation on the invocation of his oath. I see four to five years as way off any seriousness and urgency attached to the invocation of his oath. He has by his intentional delay tactics directed at impoverishing Kumawuman, allowed Agogohene, Kwamanghene, Kumawuhemaa and Kumawu krontihene to executive nefarious acts on Kumawuman. They have and continue to illegally dispose of large tracts of Kumawu stool lands, lumber on the Kumawu stool lands and seek ownership of parts of Kumawu stool lands. Is Asantehene not conniving with these crooks to inflict daylight robbery on Kumawuman?

I think Asantehene has lost respect in the eyes of many a Kumawuman citizen. His action smacks of corruption and disrespect for the people as well as encouraging thievery on Kumawu stool. Kumawuman citizens, why should you continue to hold yourselves in bondage to his oath for which he does not respect himself? Do not let him fool you because he has no authority over your stool or your stool lands. I have all the documentary proofs I can release freely to you if you wish.

Asantehene's reputation is fast eroding. He had better take note. Why should he fall for the evil acts of Kumawuhemaa and the manipulations by Kumawu kontrihene, Kwamanghene and Agogohene? We earn respect but can never command respect; please all readers should take note.

I am sure Kumawuman citizens are gradually waking up to their rights, duties and obligations. The youth are now learning their history and will no longer sit by while others take them for granted. Asantehene had better act appropriately without indulging in any further deceits with regard to the Kumawu chieftaincy issue and Kumawu stool lands.

A word to the wise is enough.

I express my unreserved condolences to all fellow Ghanaians, especially the bereaved family on the death President John Evans Fifii Atta Mills. May his soul rest in perfect peace.

John Fosu