PRESS RELEASE: H.E. PROF. MILLS' DEATH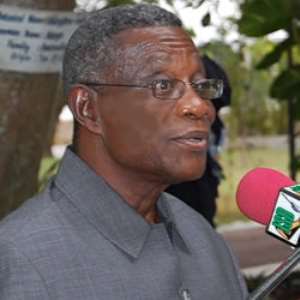 24th July 2012

The PPP has learnt with a heavy heart the sudden and untimely passing away of the President of the Republic of Ghana, His Excellency Prof. John Evans Attah Mills.
The PPP wishes to convey the heartfelt condolences of the entire membership to the people of Ghana, the National Democratic Congress, the first lady, Dr. Mrs. Naadu Mills and family of the former president.
We urge all Ghanaians to remain calm and circumspect in this trying moment in our national life. We pledge our full support and cooperation to the Vice President His Excellency, John Dramani Mahama as he prepares to take up the mantle of leadership and take steps to offer a befitting farewell to the father of the nation.
Signed

Nii Allottey Brew Hammond
National Chairman