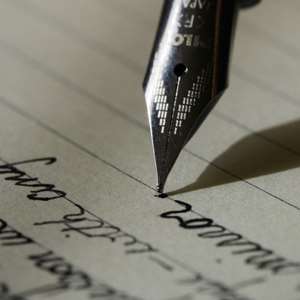 As the Saga of the payment of judgments debts continues we can reveal that NPP government under ex president Kuffour paid a whopping U$100 million in judgment debts to Telekom Malaysia in 2006 after a drawn long battle at the International Court of Arbitration in the Netherlands.
When Ghana Telecom was privatised in 1997, Telekom Malaysia (TM) through its subsidiary G-Com consortium paid U$38million for a 30% stake in Ghana Telecom, with the remainder 70% held by the government of Ghana. Telecom Malaysia was given a five -year management contract to run the company.
At the beginning of 2002 Telekom Malaysia also paid U$50million, half of a pledged $100million to purchase a further 15% stake in GT. Upon termination of the contract, the new NPP Government declined to renew TM's deal and put the management of Ghana Telecom out to tender. Relations between the NPP government and Telekom Malaysia began to deteriorate, and the Malaysian company attempted to sell its stake in GT back the then NPP government.
Following a period of negotiations, in September 2002, Telekom Malaysia commenced arbitration proceedings at the International Court of Arbitration at the Hague in the Netherlands under the Malaysia-Ghana bilateral investment treaty, alleging that it had been dispossessed and had lost control of its investments in Ghana. The Malaysian company claimed a sum of US$174 million. More than two years into the proceedings, and in early May of 2005, the then Attorney General, Mr Ayikoi Otoo announced that the Government of Ghana had reached an amicable settlement of their international arbitration dispute. The NPP government agreed to pay Telekom Malaysia U$100 million over a period of two years, after which the Government of Ghana would acquire Telekom Malaysia's minority stake in Ghana Telecom.
What is interesting about this matter is that Telekom Malaysia paid U$38 million for a 30% stake in Ghana Telecom and promised additional U$100million investment in GT. The Malaysian company promised to install 400,000 landlines by 2002. TM was also granted market monopoly to help it achieve its goals. The company tripled Ghana's telephone lines to 240,000, short of the 400,000 (there were about 80,000 landlines in 1997)
When the NPP government decided not to renew TM's contract, the then Minister of Communications, Mr.Felix Owusu-Agyepong stated that "exclusivity in Ghana is deemed to have come to an end and as at the close of work on the 19th February 2002. This means that Government will encourage fair competition in the Telecom Sector." The Minister went on further to state that "future investors in Ghana Telecom, would need to show resources sufficient to develop a minimum of 400,000 fixed lines, and be able to prove to the satisfaction of all us of that it possesses the requisite know-how to deliver our needs adequately."
When bids were invited, Telenor a company from Norway, Telenor was chosen as the company to provide the management consultancy to Ghana Telecom. However, Unlike Telekom Malaysia, the new management consultants, did not invest any money in GT. Instead, the agreement provided the Ghana government to payout out millions of dollars to the Norwegians as salaries and allowances with possible extension of their contract after the initial three-year agreement. Also the Norwegian Managing Director, his CEO and his Norwegian workers were paid lucrative salaries pegged to their counterparts in Norway.
The Norwegians unlike their Ghanaian counterparts, were provided with first class accommodation, top class transportation, free petrol and all the other perks that are known to be the want of these "expatriates". Telenor expatriate staff were paid risk allowances for working in Ghana which the Norwegians considered to be a risky country. The Norwegian consultants to GT performance was abysmal. They could not meet any of their targets but continued to draw their lucrative salaries and allowances whilst their Ghanaians counterparts slaved it out for the Norwegians.
The NPP government under ex Kuffour bankrupt Ghana Telecom through excessive payments of lucrative salaries and allowances to Telenor expatriate staff which led to the heavy indebtedness and near collapse of the Ghana Telecom. Ex president Kuffour's exit strategy for mess the NPP government created at Ghana telecom was to flogged GT to Vodafone at short changed price despite protestation from civil society.
We can now see how irresponsible and reckless the NPP was in government. If this is the government that Ghanaians would want to return to power in December 2012, then they must be ready to tighten their belts and brace themselves for the worst bumpy ride in their lives under Nana Akuffo Addo administration
God save Ghana.
Alex Seshie-Vanderpuije
Public Relations officer
NDC UK & Ireland Chapter
4 July 2012