Mr. Eddie Amartey, AKA MR TERRIFIC, SCOAN IMPOSTER EXPOSED! Part 2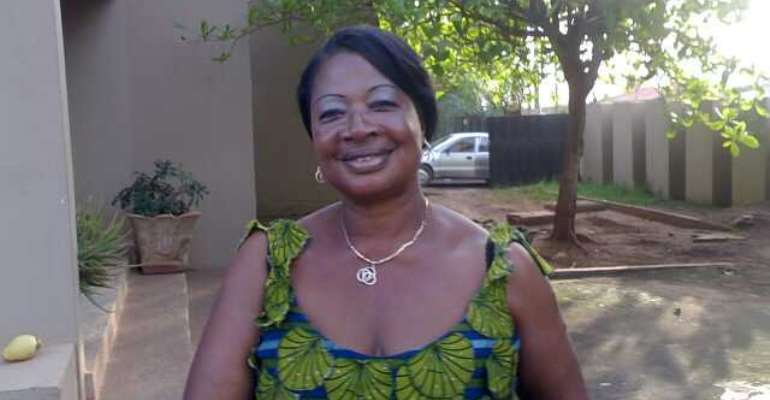 PLEASE READ Mr. Eddie Amartey, AKA MR TERRIFIC, SCOAN IMPOSTER EXPOSED! Part 1 BEFORE PART 2
WTBJ: Please can you tell us how did the Ghana crusade started? – Please we edge you to be calm. We see that you don't want to hear the name Amartey.
Ans: When the group was first formed in the Church, it was called Global Group, now Ecowas Group, because It's member were mostly from West Africa especially Ghana and that's when l was nominated as the group coordinator. There were 5 Ghanaians under TB Joshua at the time as disciples under training. They were the one that encouraged us to organise the Ghana Crusade "GHANA FOR CHRIST" 1997, we as group started contributing money towards the Crusade, we even held night vigil every Friday. When we thought we've got enough money to cover the crusade we informed TB Joshua of what we intended to do. He was so happy he asked us to nominate someone from the group to go to Ghana in search of good venue in Accra for the crusade. One Mr. Eric was chosen, so he left for Ghana. 9 days later Mr. Eric came back with names of 4 venues – BLACK STAR SQURE, TRADE FAIR CENTER, and ELWAK STADIUM & KANESHI SPORT COMPLEX.
The one we could afford with the money we had was the Trade Fair Center. We had to agree on a date and pay for the venue; we chose a day in March and stated making posters, that's when PFN sent to GPC not to accept TB Joshua in Ghana calling all sorts of names.
Faith Cometh published Nana Antoh account on this issue click Here. To save you time we extracted of what he said below.
FC: When did you first come to know about the SCOAN?
Rev. Antoh: In 1997, I was the administrator of the Ghana Pentecostal Council. At that time, the man of God wanted to come to Ghana for a crusade and the Ghana Pentecostal Council were asked to host him. As of then, nobody knew him in Ghana. I had been a pastor for several years but I never heard the name T.B. Joshua. When he said he wanted to come to Ghana some Nigerian churches sent their pastors to Ghana to ask our council not to accept him because they said he was an occultist. So, at the beginning, we were very lackadaisical in accepting him.
Also a few Nigerian ministers had come to swindle the council before; so we had a very negative impression about Nigerian ministers. Now his own countrymen were coming to tell us: "Don't accept that man; he is an occultist". The man of God sent another group to us, saying that he was ready to pay for four pastors from the council to come to the SCOAN, stay for any number of days to see for themselves. So, some senior pastors were chosen and stayed there for five days. When they came back to Ghana, they said: "Listen, this is from God; let us accept the man!" Some of us were arguing: "How can you use only four days to examine the man?" The council came together and had a vote and those who voted for the man of God to come to Ghana won. So, the man of God came to Ghana.
We had to shift the date forward. On Sunday March 16th 1997 Jane Amartey brought a man she introduced as her husband Mr. Edmund Nii Ayiku Amartey, we all welcomed him. After the Church service that that day Mr Eric came forward to give the feedback on the arrangement, in his words "Emmanuel, l thank God for everything, the date the group asked me to book is not available, and l thinks we need to make provision for TV advert so why don't me move the date ahead. I also discover that to get a big crowed we need to involve the Ghana Pentecostal Council. They will be the one to distribute the posters and the banners among the Churches in Ghana. But there is a small problem, l have been to the GPC and it seems to be a problem from Pastor here Nigeria" so we had t inform TBJ who sent Mr. Ben Esien one of his Ghanaian disciple to travel to Ghana. It was at this stage we got to know how much Mr. Amartey wanted to be involved.
Watch this space for the real Amartey.