Muslims to hold national Ramadan conference in Sunyani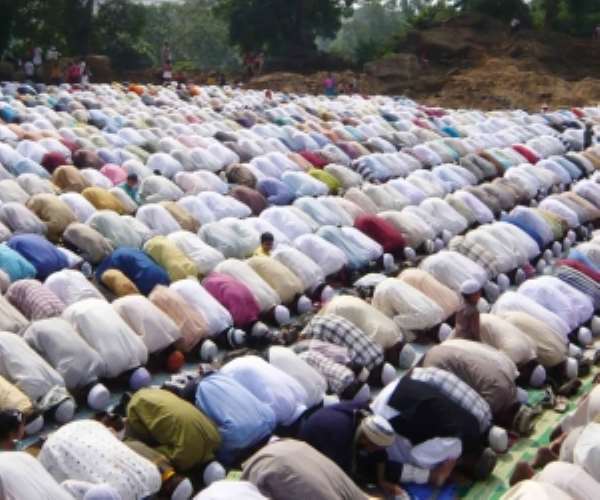 Sunyani, May 30, GNA – Mr Eric Opoku, the Deputy Brong Ahafo Regional Minister, has commended Moslems for their contribution to national development and urged them to help ensure the nation goes through free and fair general election in December.
He said Moslems as part and parcel of Ghana's democratic dispensation must realize that for democracy and good governance to thrive they had a crucial role to play.
Mr Opoku was speaking at the launch in Sunyani of the 18th National Ramadan Conference to be held in Sunyani under the theme, "Consolidating Ghana's democracy and Good Governance – the contributions of Muslims".
The four-day conference, expected to be attended by personalities including all Regional Imams, Muslim chiefs, Zongo chiefs and Muslim professionals, will discuss the roles and contributions of Muslims in consolidating Ghana's democracy and ensuring good governance for socio-economic development.
The Deputy Regional Minister said the theme for the conference was appropriate and called on all Imams in the country to lead Muslims in prayers for Ghana not only for the sustenance of peace but also for prosperity.
Mr Opoku thanked the office of the national Chief Imam and the entire Muslim community for the choice of the Brong Ahafo Region for the national conference and pledged the support of the regional co-ordinating council towards the success of the conference.
Alhaji Awaisu Bio, Executive Secretary of the Office of the National Chief Imam, said "As Muslims we have the responsibility in making sure Ghana's democracy is entrenched to the benefit of all Ghanaians.
We must be part of the decision making process of this country.
This is possible if we see education as a priority.
Alhaji Umar A. Kadir, the Brong Ahafo Regional Chief Imam, called on politicians to be peaceful in their campaigns and not to regard opponents as enemies, "since they all have the common goal of helping to develop the country".
Mr Suallah Abdallah Quandah, secretary at the Office of the Regional Chief Imam, told the Ghana News Agency that the conference would also discuss religious issues, particularly this year's Ramadan fasting.
Activities planned during the conference include a workshop at which Mr Issah A. Nasagre, Brong Ahafo Regional Director of the National Commission for Civic Education (NCCE) will brief the Imams and other participants on democracy and good governance.
Sheikh Abubakari Bonsu, an Islamic scholar, will lead discussions on the roles, contributions and responsibilities of Muslims in the promotion and consolidation of democracy and good governance, the secretary added.
Mr Musah Ibrahim, a lecturer at the University for Development Studies (UDS) will also make a presentation on "Concept of Development and Imamship".
GNA