Renard focused on Ghana litmus test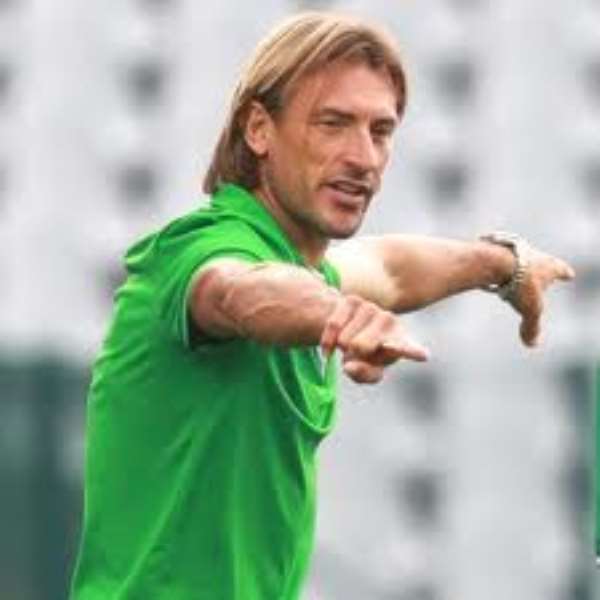 [Kofi Addae, GNA Special Correspondent in Bata, Equatorial Guinea]
Bata, Feb. 6, GNA - A semi final clash against Ghana is the moment Zambian coach; Herve Renard has been thirsting for at their campaign at the 2012 Africa Cup of Nations.
He now has it and for the Frenchman, the encounter provides him the perfect platform to prove to Ghanaians that he was better off than the 'Physical trainer' tag accorded him during his stint with the Black Stars four years ago.
Renard, who handled English side, Cambridge United (2004) and French lower side, AS Cherbourg (2005-2007) 'strangely' served the capacity of a 'Physical trainer" during the reign of his compatriot and mentor, Claude Le Roy as Ghana's coach, in what passes for perhaps the 'low point' of his coaching career.
After an impressive campaign with the Chipolopolos at the tournament, the coach has the moment he has been crazing for in his career.
"This is the biggest game of my coaching career. I was with the Ghana squad as an assistant in 2008, and 80 percent of the current team were in that squad. It will be a tough game as Ghana are the best team in Africa for the past three or four years," the Frenchman told GNA Sports in Bata.
"I have a lot of respect for the Ghana team as they are the most consistent team in Africa. They are the favourites for the title. But at this stage, we won't give up for anything."
The confident-filled Frenchman is looking forward to playing at the final in Libreville on February 12.
"I have played once at the semi finals with Ghana in 2008. When you play at the semi final, your target is to reach the final and we are going to do that."
The 44-year old has also had stints with the Angolan national team and Algerian side, USM Algers since leaving Ghana in May 2008.