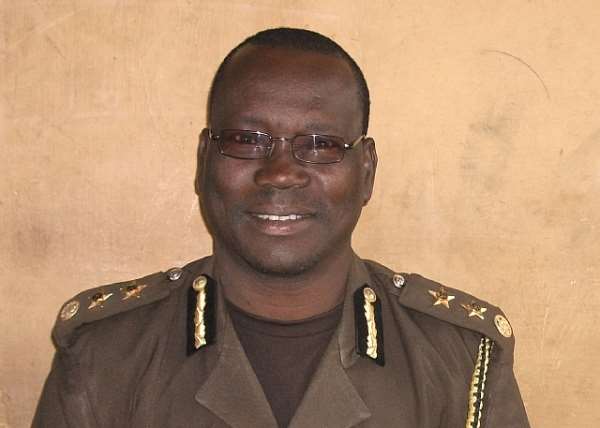 A Presentation By ADP Abundant Robert AWOLUGUTU During The 18th Matriculation Ceremony Of Global School Of Aviation Held On 27 January, 2012 At The School's Premises, Kumasi, Ashanti.
Ghana, like many other countries, is having unemployment as a major social problem. So many people come out of our tertiary institutions only to realize their unfitness for the job market. The skills they have acquired do not match the developmental needs of the economy. The end result is the increasing number of unemployed graduates in the country.
Youth unemployment is a leading cause of crime in the society today. With no employable skills, some resort to such social vices as prostitution, robbery, pick-pocketing, stealing, production, distribution and sale of narcotic and other psychotropic substances among others in order to survive.
When a chunk of the active population is unemployed, it is development that suffers. It must be stressed that crime generally is a disincentive to foreign investment.
We want our institutions to turn out graduates who can rise up to the developmental challenges of the country. This means our institutions must run programmes that equip people with skills, knowledge and new attitudes that address the developmental needs of the economy.
There are many sectors of the economy that lack the needed professionals. That is why the theme of the 18th Matriculation Ceremony: "Projecting The Image Of The Tourism, Hospitality And Maritime Industry In Ghana Through Excellent Training" is most apt and appropriate. The Global School of Aviation has been instituted to help address the human resource needs of the economy. Programmes offered at the school include air fare ticketing and reservation, tourism management, hotel management, shipping management, cargo handling and travel agency management among others.
These programmes which have a practical orientation are designed to make you experts so that you can raise professional standards and improve customer care when you enter the hospitality industry that has been identified as the fourth foreign exchange earner for the country.
I want to urge you all to take your studies seriously. The preparation to succeed in life begins right away. The education you are receiving now should prepare you for success outside this institution. This has reminded me of the following mantra on education: "Education kills the disease of ignorance, superstition, fear and poverty. Don't give up studies. Aspire to the zenith. Bag the certificates first then the enviable jobs later." The great Abraham Lincoln once said, "I will study and wait and the opportunity will come."
Most of you are here with one clear vision, to become successful in life. What then is success?
The Oxford Advanced Learners dictionary has defined success as, "The achievement of a desired aim, fame, wealth or social position."
You are successful if what you are doing brings you fulfillment and peace of mind and contributes to the development of the human family. You are successful to the extent that you are making a positive contribution to the development of society. In other words your abundance and prosperity should benefit others.
To become successful, develop the mindset for success. Honestly ask yourself the following questions.
What is my major definite goal in life?
What kind of business do I desire to own and manage?
Do I have the enthusiasm for what I want to do?
How will I like to be remembered when I exit this world?
What tributes would I like to hear from my family, associates and work colleagues when my time is finally up in this world?
Greatness in life cannot be achieved through dubious methods but honest service. You have to cultivate good work values and ethics since these are the qualities employers look for in the potential employee.
Imbibe such qualities as honesty, integrity, hard work, and be as well dependable, reliable, responsible and results-oriented person. These will not only help you get a job but will procure easy promotion for you as well.
The hospitality industry brings its workers into contact with foreigners especially tourists and it is expected that you will project the true image and culture of Ghana to such people.
I also want to remind you about one thing; you cannot become rich working for somebody. By working for somebody, you are only helping that person achieve their vision, what is your own?
You can start your own business and create wealth. Identify a need and meet it. Use your innate abilities, and new skills and knowledge you have acquired to solve human problems and money will start flowing into your life. Most people who succeeded in life started out from the scratch.
Kama Group, a prominent company in Ghana started out as a small business venture. Due to prudent management it has become one of the most successful companies in Ghana today.
To start your own business, you can source funding from well-to-do relatives, good and reliable friends, and from public and private financial institutions. Be sure to have a good business plan.
A business plan is a document that articulates the objectives of a business, the strategies for their accomplishment and weighs the risks and the expected returns of the venture.
Remember that success is not a onetime event but a journey. It takes focus, dedication and discipline to achieve it. Your purpose here is to learn and go out to serve. Let me conclude my thoughts with the words of Aristotle who once wrote: "The roots of education are bitter but the fruits are sweet."
Abundant Robert AWOLUGUTU
ASST DIR OF PRISONS/2IC
KUMASI CENTRAL PRISONS
Writer's email: [email protected]
Cell Phone: 0208 455 296.