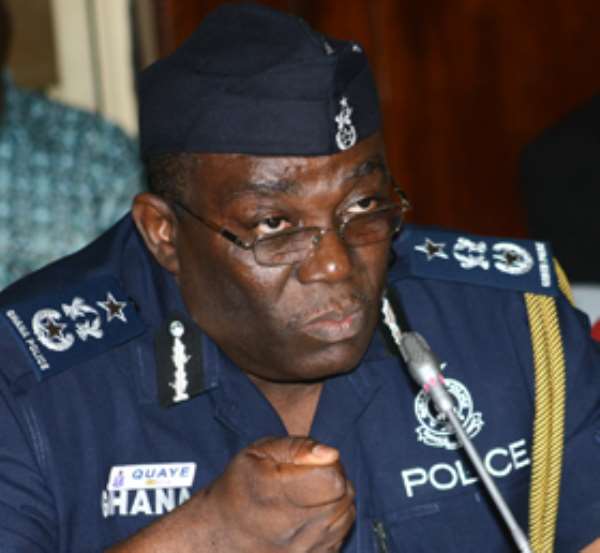 Paul Tawiah Quaye, IGP
The Police administration has expressed shock at a report by the Ghana Integrity Initiative (GII) stating the service is the most corrupt public institution in the country.
The 'Voice of the People Survey' revealed that out of over 2000 surveyed in all 10 regions, the police topped the list of corrupt state institutions. The survey ranked 14 institutions as the most corrupt.
The Ghana Customs Service, political parties, the executive, judiciary, parliament and public/civil servants followed in that order after the police service.
The media was ranked 12th out of the 14 most corrupt institutions captured by the report.
However, the spokesperson for the Ghana Police Service, DSP Cephas Arthur, in an interview with Citi News said the report is disappointing especially when the police administration is on an image cleansing campaign.
'This is the time that the police should be expecting commendation rather than condemnation. We think that the police administration has put in place a lot of interventions to ensure that we shore up the image of the administration,' DSP Arthur said.
'As far as the administration is concerned we have done a lot to ensure that personnel of the Service become more professional and we can say with all certainty that since 2010 when the IGP launched the image cleansing campaign, it is yielding dividends and a lot of things have changed,' he added.
Source: Citifmonline