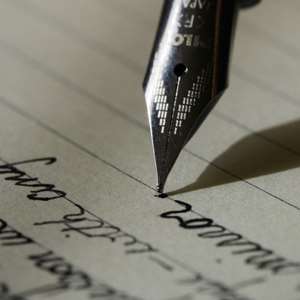 Love is not only blind but also actually crazy. Many a time have people been moved to commit repugnant acts all in the name of love. Some men are unduly protective of their loved ones. They often go the extra mile to do silly things all in the hope of warding off other men from having close contacts with their wives or girlfriends.
How truthful it is for each man and woman to be in their own queue or line as advised in a Ghanaian song titled "Di wo line mu" I would expound on this in relation to two gruesome incidents that have taken place in Kumawu within the last ten months. A royal by name Kwabena Anane from the now questionable Kumawu Ankaase royal house shot dead his love rival not long ago. He had prior to extinguishing that exuberant life blooming of romanticism threatened the young man with death if ever he was to be found again loitering around with his (Anane's) step-daughter. This elegant stepdaughter, the apple of everyman's eye, and in possession of every detailed quality a man expects in a woman but character, was far younger than Mr. Anane was. Unfortunately, Anane was in love and seriously having an affair with this woman, a student, whilst still married to the girl's mother.
This young girl was in love with a nineteen to twenty-one year old young man, the late Esihene. Their love for one another was inextricable. When Esihene's mum asked him to keep away from the girl, he said, "My life has changed drastically for the better ever since she came into my life". When Esihene's mum warned the girl to stay off Esihene, she said, "My life has remarkably improved since I met him". They both decided to stay as lovebirds despite persistent opposition to both being together because of the danger posed to them by the senseless rivalry coming from the old man, Kwabena Anane. Anyway, in reminiscence of the proverb, give a dog a bad name and kill it, Mr Kwabena Anane killed Esihene accusing him of robbery. What a perfect similitude of the tragic story of the legendary Romeo and Juliet but just that in this case the woman is still alive.
Mr Anane gave Esihene a chase when he spotted the victim (Esihene) with the girl in breach of all the serious warnings and threats issued to steer him off the path of the girl. He cornered the victim in a house, shouted and claimed to have flushed out a thief. Esihene called out his name saying, "Uncle, it is me, Esihene, I am not a thief". Mr Anane then said, let me pull out my torchlight to ensure you are Esihene but not any thief" The bystanders thought he was pulling out a torch from his pocket but not knowing he was actually pulling out a pistol. To their utter surprise, he fired a bullet at Esihene in a close range killing him instantly. The torchlight has turned mysteriously turned into a killer firearm - pistol.
Anane from status development of events following on from the death of Esihene is very remorseful. He has lost memory of the circumstances leading to the premature death of his victim in what was a cold-blooded execution. He is still in prison remand. Whenever Mr Anane goes to court, he asks, "Do you say I have killed someone? He then begins to weep uncontrollably. I pity him. I will suggest the public prosecutor charges him with manslaughter instead of a possible murder charge.
Another royal, Ronnie, has also committed a similar nonsensical act. He too was furious when he heard that his girlfriend but not wife as previously reported, was in a Beer bar dancing with another man. My in-depth investigations conducted into the death of Mr. Kofi Dadzie revealed that Ronnie befriends a very beautiful girlfriend. This same girl is simultaneously going out with another young man of her age. She loves the younger man more than she loves Ronnie. Ronnie was annoyed when told the girl was at the pub with her second lover as published previously. Before he entered the bar the girl saw him so she took a cover behind the bar separating the public area from where the owner stays to serve people.
Ronnie left the bar more frustrated than he had come in, as he did not find the girl. It was then that he told people, "I will kill some people today" He drove to Kumawu Zongo to turn around at the Kumawu-Abotanso junction. He drove back at an excessive speed into a group of people standing in front of the pub mowing down Mr. Kofi Dadzie. People could probably have saved Kofi's life if trained first aiders were on hand to wrap up his wounds in cover. He bled to death without immediate medical assistance.
The police incarcerated Ronnie in a police cell just overnight in line with the policy in operation in Ghana where a driver who carelessly or otherwise kills a person is not held tightly culpable. He is now roaming about the streets of Kumawu and Kumasi a free man whilst Kofi is lying in the mortuary caked into ice. Ronnie is not yet sorrowful, as one would expect of him in a circumstance of killing a fellow royal intentionally in drink-driving tantrum.
My advice to all readers is we should strive to go for women of our own age group, stature and social status. If you want to go for a younger woman who is as well more beautiful than you, you will end up like one of the Kumawu royal murderers. They both became murderers just for being jealous and over-possessive. The royals who were jealously with young succulent damsels unfortunately ended up being murderers.
What do you want to become?

John Fosu