STX: Adenta MP wants gov't to withdraw sovereign guarantee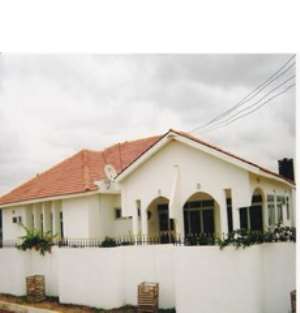 My candid opinion on the STX Housing deal is that government should withdraw its sovereign guarantee, observed the Member of Parliament for Adenta Constituency, Kojo Adu Asare.
According to him, the delay in the execution of the project and the boardroom wrangling between the Korean and Ghanaian partners indicate clearly the deal had failed.
Therefore, the MP is advocating that government withdraws the sovereign guarantee it granted to STX immediately.
The National Democratic Congress (NDC) government, despite stiff opposition, signed agreements with STX for the construction of 33,000 housing units to partly solve the huge housing deficit the country is encountering.
Rocked by wrangling between the partners – STX Engineering and Construction Ltd and STX Construction (Korea) – the project seems to be in disarray, especially at a time where the deadline for the execution of the project has passed with no show.
Mr Adu Asare, speaking on Peace FM's news analysis programme Kokrokoo Monday, stated that though he was among the key proponents of the deal from the very beginning based on evidence that the company had the capacity to deliver, he had now come to the realization that the deal will not come to fruition.
The MP said it was unacceptable to allow a few individuals to "toy with the sensibilities of Ghanaians" and maintained that the country cannot wait for officials of STX to sort themselves out before delivering on their mandate.
"This country should not wait for any group of people to come to terms with themselves [before pushing through with the project]", he insisted, adding: "It is immoral to wait any longer [because we don't know when this boardroom wrangling will end."
He urged government to take a serious look at the unfolding events concerning the deal and withdraw its sovereign guarantee, stressing that it was important that government takes a firm stand to ensure that others do not destroy the image of the NDC and thus its Better Ghana Agenda.
"I love NDC... I have gotten to a point [where] I think two, three, four or five people should not take 24 million people for a ride or toy with a party's agenda," since the consequence would be devastating.

Story by Dorcas Efe Mensah/myjoyonline.com/Ghana