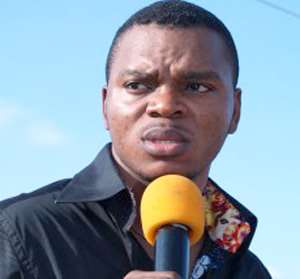 Accra, Aug. 12, GNA - Members of the Muslim Youth Alliance for Development (MuYAD) have called on the beleagued Bishop Daniel Obinim to retract his statement that he has used the powers of Prophet Jesus to harm an innocent soul.
Bishop Obinim should also apologize to all believers in the Messenger of the Compassionate God who laid much emphasis on forgiveness in his doctrine to mankind.
Adnan M. Adams, Executive Director of MuYAD in a press release also appealed to the believing and faithful public to disassociate themselves from Pastor Obinim's behaviour to avoid bringing down the wrath of Almighty God on the country as a result of the statement.
MuYAD is an Islamic youth organisation aimed at improving the general welfare of Muslim communities, tackling violence, encouraging higher learning and serving as a focal point to seek and provide opportunities in the communities for effective development.
The organization is also a member of the Network of Muslim Youth Organisations in Ghana (NEMYOG), believing in the holiness and compassion of God or Allah and that of His Messenger.
The statement said: "It is sad that the famous 'sex man' at the centre of the alleged adulterous and indecent unholy act, Pastor Daniel Obinim, whom in spite of his shameful act still tried to justify himself."
It further reminded Bishop Obinim of the promise made by Almighty God that He would punish any soul that sought to reduce His power to the level of humans.
It would be recalled that Bishop Obinim admitted in a radio interview on Wednesday that he used the powers vested in him by the Holy Messenger of God, Jesus, to cause harm to an innocent soul by rendering the child of his junior pastor mentally unsound and crippling the boy, just to punish the latter's mother for revealing his secret adulterous affair with her.
"Due to the falsehood the lady was spreading around about me, I used the powers vested in me by Jesus to inflict mental disorder and crippling on her son. I did that by rubbing my hand through his head to cause him to be mentally unsound and also I rubbed my hand on his legs to make him crippled," Bishop Obinim had said.
"I did these just to punish her for disgracing me, but I can revert it if she comes back to deny what she has said about my sex affair with her," the 'man of God' declared.
GNA