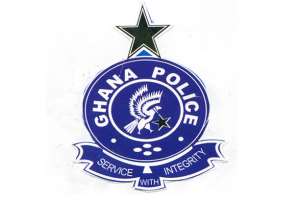 The Police Administration has established a Marine Police Unit to handle offences contained in the Fisheries Act 2002 and Fisheries Regulations 2011, Assistant Commissioner of Police Ransford Ninson, the Western Regional Police Commander, has said.
Speaking at a press briefing at Sekondi, he said the Unit would also handle piracy cases and associated crimes from the oil and gas industry.
Mr. Ninson said stations of the Unit would be established along the coast in the region.
Personnel of the unit would be taken through specialized training in swimming, karate, weapon handling, surveillance and observation, patrol rescue operations, the Fisheries Act and Regulations.
Mr. Ninson said the Police would collaborate with sister security agencies to deal with security issues associated with crimes in the oil and gas and fishing industries.
Mr. Ninson said the Police had intercepted an Ivorian combatant, Kouame Ahul with a pistol and 43 rounds of ammunition at Sefwi Wiawso.
He said the combatant had been handed over to National Security and the weapon and ammunition have been confiscated.
He said 55 other Ivorian combatants had been intercepted in the Brong-Ahafo Region, disarmed and repatriated back to Cote d'Ivoire through Elubo on March 31 and April 3.
Mr. Ninson said so far, there are 3,500 Ivorian refugees mostly women and children at the Refugee Camps at Elubo and Ampain.
He said warnings, crackdowns and joint police/military operations to clamp down on illegal small scale miners had not made the desired impact.
As a result of this development, the Regional Security Committee organized a joint police/military operation along the Pra River to flush them out.
Mining equipment were seized and these are in Police custody pending a court order for their destruction.
He said this is to serve as a warning and deterrent to galamsey operators that they would not be allowed to continue their activities to destroy water bodies and pose health hazard to the public.
---GNA