Ghana To Receive $25 Million For Agric Sector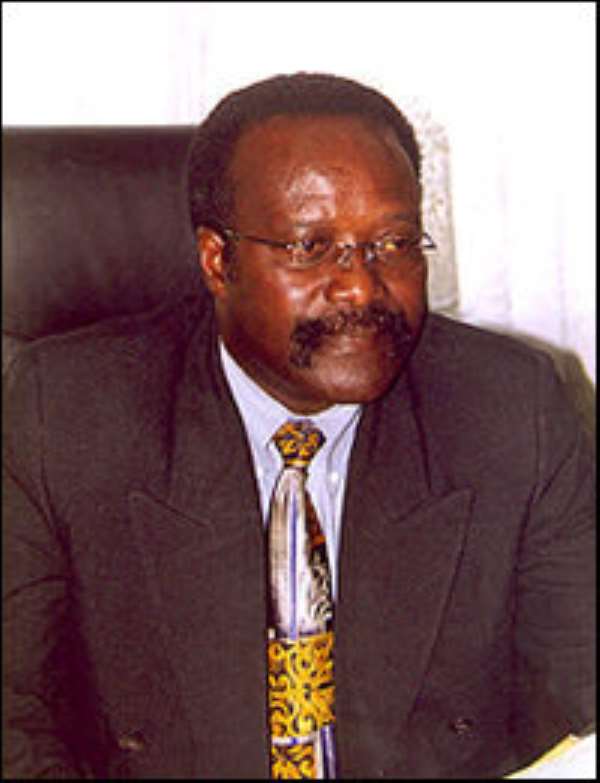 Kwesi Ahwoi - Minister of Agric
Rene Haveman, an agronomist from the Netherlands, has instituted a mechanism to help Ghana to develop viable and dynamic middle class farming for the next five years with an investment capital of US$25 million.
Beneficiaries of the programme will improve their skills and reduce the high cost of production to ensure sustainable competitive agriculture and food security.
Mr Haveman told the Ghana News Agency (GNA) in Accra on Friday that negotiations were underway to acquire large tracts of land at the Afram and Sene Plains and areas along the Black and White Volta Basins for the project to commence.
He explained that about 300 identifiable farmers, who would graduate from agriculture institutions, would be recruited and assisted to develop 40 to 60 hectares of land in the first phase of the programme expected to begin in March 2011.
Mr Haveman, who is also the Managing Director of Agricultural Knowledge Centre (AKC) in Accra, said with support from international financial institutions, an Agro Change Farm Programme would be responsible for the implementation of a franchise farm master plan in the country.
He said the total land area to be acquired for permanent possession and lease to farmers in the three locations would be 15,000 hectares.
Mr Haveman said Ghana has a rich and fertile land, which should be utilized to facilitate the supply of food to the rest of Africa.
He said the problem facing farmers was due to the unprofessional practices in land utilization and usage without good farming practices.
He said there was no role model in middle class farming in the country that would motivate graduates to venture into farming, adding that 'AKC needs to develop everything on its own and has experimented different farming methodologies and developed the Agro Change Farms to help farmers.'
Mr Haveman said the production base of small holder farmers was inefficient and expensive and could not meet their cost of production to compete with international markets.
He said AKC would offer farmers business training on how to write business plans, credit facilities, agronomic consultancy and farm development coaching to improve their lot.
Mr Haveman said farmers who would benefit from the centre would be given assistance for 10 years.
He said other experts from the Netherlands, USA and Brazil would assist the programme by instituting mechanisms to help Ghanaian farmers to increase productivity to address poverty.
GNA