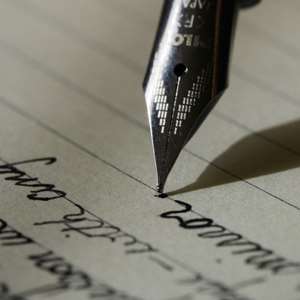 AN EXPOSITON ON Section 208 —Publication of False news with Intent to Cause fear and Alarm to Public.
Indeed, the ambits of the freedom of speech and expression has been thoroughly dissected by a multitude of both legal luminaries and experts in journalism, members of the fourth estate of Government that any exercise to elaborate on it will be an exercise in multiplicity. However a brief statement on the position of the law in this regard will not be out of place.
The 1992 republican constitution of Ghana representing the experience of flagrant abuses of fundamental human rights including that of speech and expression. Also the framers recognizing the importance of the exchange of ideas and interaction as well as respect for diverse opinion in forging a better Ghana in terms of Democracy duly provided for the freedom of speech and expression in Article 21 entitled ; General Fundamental Freedoms. States that,
"(1) All persons shall have the right to—
(a) Freedom of speech and expression, which shall include freedom of the press and other media; "
The legal effect and importance of these provisions cannot be overemphasized, but one thing is clear, any person within the jurisdiction of this country is free to air his or her views and opinions without fear or hindrance within the ambit of the law.
It is the second part of my assertion that I would want to give more emphasis on. It is widely known and same is true that the freedom enshrined in our constitution is subject to a lot of precaution. First and foremost is what is known as defamation action (libel and slander) which can be initiated by a person affected by a person's speech and or expression especially when what has been said or expressed consist of an information or suggestion about the plaintiff or claimants which though causing him to be ridiculed or disrespected by well- meaning persons in the society or hurt his reputation, character or dignity which is not true. Secondly is what I term as criminal consequences of a person's expression of speech which is contrary to the laws of this country. Indeed it must be noted that even though the criminal libel provision have been revoked and thus is no longer part of the criminal laws of Ghana. It is also worth noting that there are certain restrictions on persons from abusing their right freedom of speech and expression. Indeed in the 1992 Republican constitution of Ghana, it states in article 21((4) that " Nothing in, or done under the authority of, a law shall be held to be inconsistent with, or in contravention of, this article to the extent that the law in question makes provision—
(c) for the imposition or restrictions that are reasonably required in the interest of defence, public safety, public health or the running of essential services, on the movement or residence within Ghana of any person or persons generally, or any class of persons; or
(e) that is reasonably required for the purpose of safeguarding the people of Ghana against the teaching or propagation of a doctrine which exhibits or encourages disrespect for the nationhood of Ghana, the national symbols and emblems, or incites hatred against other members of the community;
except so far as that provision or, as the case may be, the thing done under the authority of that law is shown not to be reasonably justifiable in terms of the spirit of this Constitution.
I am going to dwell more on the provision in Article 21(4) (c) of the constitution and will take the law on causing fear and panic to elaborate.
I will start by stating that indeed I humbly submit that the statements made by Nana Darkwa to the effect that Former president Rawlings had a hand in the burning down of his own residence though to me is unfortunate and uncalled for and should never have been uttered does not fall under section 208 of the criminal and other offences Act and it therefore not the publication of false news with intent to cause fear and panic. The 27-year-old NPP activist, Nana Darkwa, was arrested on Thursday, February 18th, for his comments about former President Rawlings on Top Radio, an Accra-based radio station. I would also say same for Ato Kwamena Dadzie who was apparently apprehended by the police for making some statements on public radio , again that is not and cannot be captured under section 208 of the criminal and other offences act. Mr. Dadzie carried a story on Joy FM that the Ghana Real Estate Developers Association (GREDA) withdrew its petition against the STX Housing deal from Parliament because of death threats on the lives of the Association's executives. The Criminal Investigations Department of the Ghana Police Service invited Mr. Enimil Ashon for questioning over Wednesday, July 21 edition of the paper, with the banner headline – "Robbers Occupy 5 Police Buildings".
Such stories create quite a bad and misconceived perception about the need, importance and application of this provision in our criminal Act.
Again, I humbly submit that this particular law is a law which is should not be repealed from our criminal laws as it serves a very good purpose in a democratic society like Ghana and I believe that it repeal will cause more harm than good . T he substance of the law to me is in place however it has been subject to poor application and politicization by the police and thus has created an impression that it is a colonial relic which can be used to stifle opposition and punish political opponents and journalist who dare make statement that the government does not like or subscribe to. I am in total agreement with Prof. Ken Attafuah that A critical reading of my full exposition on the subject below will better explain why I HAVE TAKEN THE POSITION THAT I HAVE ABOVE.
THE LAW ON CAUSING FEAR AND ALARM TO PUBLIC.
I would want to quote the section of the criminal code which is going to be discussed for the benefit of readers who have not had the opportunity to read the full text of this notorious section of our Criminal Act.
"Section 208- (1) Any person who publishes or reproduces any statement, rumour or report which is likely to cause fear and alarm to the public or to disturb the public peace knowing or having reason to believe that the statement, rumour or report is false is guilty of a misdemeanour.
(2) It is no defence to a charge under subsection (1) that the person charged did not know or did not have reason to believe that the statement, rumour or report was false unless he proves that, prior to publication, he took reasonable measures to verify the accuracy of the statement, rumour or report."
Now let us examine the ingredients of the said offence. First and foremost, a statement ,rumour or report should have either been published or reproduced. Secondly, the said statement should be likely to cause fear or alarm to the public or to disturb the public peace . The said statement , rumour or report should have been false. The accused person should have published or reproduced the said statement, rumour or report. Finally, the person should either have known or have had reason to believe that what he is publishing or reproducing is false or untrue.
I remember some time back when some unscrupulous person(s) started circulating text message to the effect that there was going to be an earthquake throughout Ghana at 12am or midnight. This caused a lot of fear, alarm and panic among Ghanaians. To the extent that loved ones had to hurriedly convey the "information" to their loved one. This particular situation led to a lot of people in the country not being able to sleep. It took a statement by a Government seismologist of Ghana that the statement was false and that there was not going to be any earthquake in Ghana to calm the nerves of the good people of this country. This indeed is a clear example of the mischief that this particular section seeks to cure in the country. The originator(s) of this particular text message are caught squarely by this particular law of ours.
Conclusion
Thus the law plays a very important role in our criminal jurisprudence. Though, I will want to admonish the state to be very circumspect in their application of the law to prevent the wrong impression and perception being created about the importance or otherwise of this law in our criminal statutes. God bless our dear nation and I hope we all work hard together to build it.
Konadu Kwadwo Joseph
[email protected]