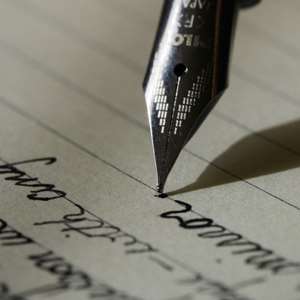 Out front let me posit that this is no funeral dirges. I am not the type that dances on the graves of my enemies. There is no joy in beating on a dead horse. But today I would like to crave your indulgence in matters that have engaged our collective attention, being the ultimate consumption by fire, the abode of ex-president Togbe Avaklaso Rawlings, on the morning of February 14, 2010.
All over the world, the homes of ex-heads of states have assumed historical importance, with the passage of time, often becoming the destination of many tourists, students, and the prize possession of national archives and museums. To that extent the utter consumption and destruction of the Ridge residence of Flt. Lt. J.J. Rawlings is both a personal and national loss. Many have argued and wondered aloud why ex-president Rawlings wouldn't want to live in his own house, and he is a wealthy man, with mansions and villas in Greater Accra and his hometown, Dzelokope, Volta Region, with all the trappings of modern amenities, good life, speed boats, SUVs, Jaguars, et al. And the answer came to me that it is not a matter of Rawlings not wanting to live in his own house, but it has all got to do with him wanting to bequeath something, in remembrance of him, that would become a national shrine for his legacy, party, and the nation, when he has passed on. Of course, if he could achieve that singular act without putting his own house on the block but a state sponsored one that is even better.
But man proposes and God disposes or even dispossess. Given the fact that the Rawlings factor has not been a unifier but a lightening rod in our national discourse, such a shrine would be a constant reminder and source of pain and agony for all those people who have been at the receiving end of Rawlings' machismo and atrocities. So let it be as it is, the state should not rush to put up another building on the sites of the burnt buildings, in the name of JJ Rawlings, so that it shall in turn become something like a political shrine for the NDC. Ghana should discontinue the practice of putting retired presidents in houses, built by the state. Not everyone in Ghana goes into retirement on state built homes; every ex-president should be encouraged to stay in their own houses, built out of their own sweat, or corruption thereof, whilst the money that would have been wasted on housing them could go to build libraries and schools in their honour. We are not a very wealthy nation, and these people who have received so much in their life should not be allowed to indulge the gloat in their retirements or even death.
Matters arising out of the gutting down of the Rawlings residence also bothered on the busting of the Rawlings myth. Here is a man who evokes raw emotions wherever his name is mentioned, both positively and negatively. J.J. Rawlings supporters have over the years sought to raise him to the level where even the mere bad mouthing of him is assumed to be blasphemy, likely to be met by severe beatings or shit bombings. He is the emperor who must be obeyed and protected at all cost at the state`s expense, and he has very loyal denizens such as Kofi Adams, who would even kill for him. So it came to pass the shout out that was heard around the world. On Feb. 18, 2010, a little mouse roared, tacitly drawing to attention the need to tame the temper tantrums and messianic nonsense of J.J. Rawlings, which has entertained Ghanaians for close to three decades. On that day, little known social commentator, Nana Darkwa Baafi, age 27, decided he has had enough and wondered aloud whether the Big Hurt himself was not instrumental in the torching down of his residence of 27 years old? Let me repeat, Nana Darkwa was born the same year J. J. Rawlings moved into the ridge residence. The import of this is J. J. Rawlings has been a factor in this young man's life from day one. He has seen it all, the lies, deceits, wanton destruction of others properties, the razing down of Makola market, the razing down of Alhaji hotel, the razing down of Dr. Safo Adu's Pharmaceutical Factory at Kwamo, Ashanti Region, the confiscation of Tata Brewery, the confiscation of Kowus Motors, the desecration of Tommy Thompson's Free Press premises, etc. You name it, this young man has experienced it, but on that faithful day, something extraordinary happened. He decided to blow the whistle on the circus that has become the Rawlings fallacy, and said aloud what was on the minds of many people. That J.J. Rawlings torched down his own house. He said, "Maka, maka, washie no a washie no, ono ara na washie efie no." Bravery is a measure of heart and not height or weight. Nana Darkwa shot an arrow into the Rawlings circus and state money baiting antics to build for him a state of the arts modern edifice on the ashes of the old residence.
The Bible says in Psalm 8:2 "You have made clear your strength even out of the mouths of babies at the breast, because of those who are against you; so that you may put to shame the cruel and violent man". Let them hear those who have ears to hear and the eyes to see. J.J. Rawlings has craved our indulgence and bait our adulation for so long, we have often forgotten the state is bigger than any one individual and he needs to be told in no uncertain terms it is about time he rides out of the sunshine into the sunset and retire from always wanting to grab the headlines and focusing attention on himself. Nana Darkwa's call out, is a declaration of cessation of the suspended animation that Rawlings has become. There is something about the way and manner the fire torched down the whole living quarters of the Ridge Residence, the loss of memorabilia and family souvenirs, it even made the stone cold schadenfreude, philosopher for a day. He said, "Naked I came, naked I go". One might quickly add, "Hwim hwim ade ko sorosoro" (ill gotten wealth disappears as quickly as they come), it is not right he gets to enjoy his loot whilst the people he violently overthrew suffer deprivation, indignity, neglect, shame, and poverty. Like Dr. Asemfofro said the other day, "What did he achieve at all in the 19 years, he ruled; that he wouldn't allow our ears to have some peace?" Dr. Asemfofro should know, because he is an ardent NDC member, and for the serial calls he was famous for, during the Kufour years, he has now been awarded with some top of the line SUV, auctioned off by the Atta Mills government, on the back of a hustling diasporan.
Please let me refresh your memory of how our last two living ex-presidents dealt with criticisms. We all remember Dr. Asemfofro, somebody akin to the NDC's equivalence of Nana Darkwa. At the Sunyani People's Assembly, the last one held by president Kufour, Dr. Asemfofro went into the lion's den to dare president Kufour to swear, on the pain of some untoward calamity, if he had not dipped his fingers in the peoples' money?. At the time NPP stalwarts and supporters wanted to pounce on the renegade serial caller and NDC foot soldier and beat him. But what did Kufour do? He ordered the guy to be left alone, took even his phone number, and arranged for his safe passage to wherever he came from, even following it up with a personal call to see if he arrived safely and all was well with him. Now compare that to J.J. Rawlings; his silence is deafening, and silence, they say means consent. He could not call into order the throngs of NDC supporters who rushed to the Radio station to lynch Nana Darkwa. And what was his sin; that he agreed with what was published in some newspapers, that J. J. Rawlings probably torched down his own house? Where is his magnanimity, and the standing up for the little guy or underdog? Rather he kept mute whilst his phalanx of fan-fools, chaperoned by Kofi Adams, his spokesman, charged at the radio station, with the intent to put Nana Darkwa's misery to sleep. His sin was exercising his freedom of expression; something J.J. Rawlings himself has enjoyed many times over, including charging without any proof, that the Kufour led NPP was behind the killing of 32 Ghanaian women, that they were behind the killing of the Ya Na and his 40 elders, that they played a role in the killing of Alhaji Mobila, Rokko Frimpong, and stole the peoples' money; calling Kufour, Ata Ayi and other unstatesmanlike names, even at international fora, that he and Kufour had had the opportunity to attend together, one of which, he was said to have drawn the rebuke of another ex-African head of state. Now if those statements did not cause any fear, alarm and panic in the body politic, how in the world could these same people have the nerve to charge at pint size Nana Darkwa for freely expressing his opinion just as Rawlings has exemplified and enjoyed over the years?
One thing is very clear; the NDC is beholden to intimidations, intolerance, and gross disrespect for basic human rights, as stated in our constitution. We the people of Ghana, as exemplified by that courageous lad, Nana Darkwa Baafi, have to rise up and insist on and demand our rights. Nothing can be taken for granted; freedoms are not handed over freely from the oppressors to the oppressed. Let's join with Nana Darkwa and uphold the true meaning of our creed, as enshrined in the national anthem:
God bless our homeland Ghana
And make our nation great and strong,
Bold to defend forever
The cause of Freedom and of Right;
Fill our hearts with true humility,
Make us cherish fearless honesty,
And help us to resist oppressors' rule
With all our will and might for evermore.

By Eric Kwasi Bottah (Oyokoba)
[email protected]