Is Ghana's looming oil boom a blessing or curse?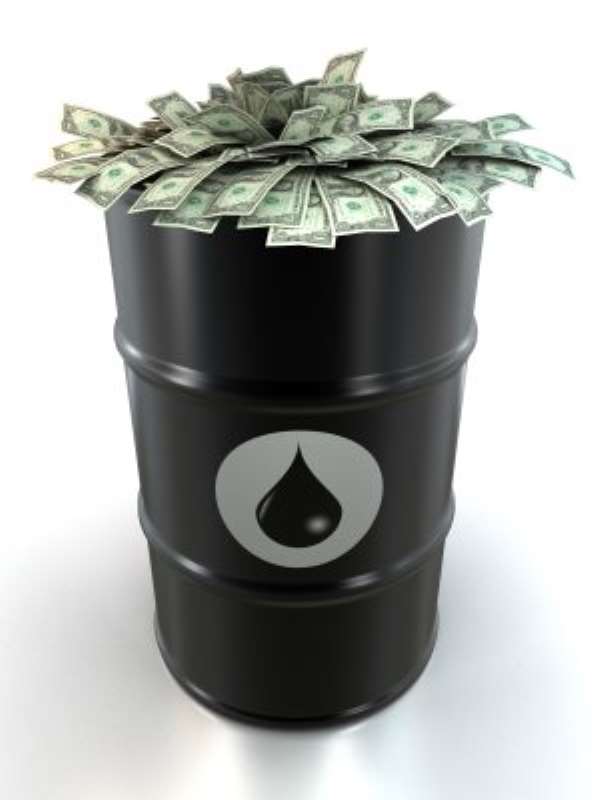 This is clearly a defining moment for Ghana. With our beloved country poised to pump oil from its large offshore fields in the next couple of months, every Ghanaian has a legitimate reason to be expectant, albeit apprehensive about the future of this country.
Oil-the prized black gold will definitely transform the socio-economic landscape of Ghana like never before. The question is, will the transformation be positive or negative? Fellow Ghanaians, it is critically essential that we urgently define distinct steps and strategies to utilise our oil wealth for the benefit of all the people of Ghana. Please don't make this wonderful gift of God become a curse to our great country. Oil invokes economic wealth and political power, but it can also be destructive as we have seen elsewhere- creating profound economic dislocations and social tensions.
I am particularly concerned about the attitude of our government in the handling of issues relating to the emerging oil and gas industry. Every Ghanaian should be worried that with less than a year to oil production, the government is yet to unveil its plan for managing the oil money. We have had more than two years to evolve a blueprint for the oil revenue. But what have we seen? Nothing! I understand a bill will soon be rushed through parliament. That is not good enough. Ghanaians should be given the chance to debate and contribute to whatever framework that could form the basis for handling the oil revenue. Former president John Kuffour and incumbent John Atta Mills have repeatedly assured the nation that the oil money will be well spent. But such promises cannot assuage the legitimate concerns of Ghanaians. No, we need institutions and laws in place to minimize the likelihood of the oil money being squandered. Our bitter and painful experiences in the exploitation of our gold and mineral resources clearly suggest we can no longer trust our government and leaders to act in the best interest of Ghana. The good people of Ghana, to whom these bountiful resources belong, don't even know the details of the deals reached between the government and foreign companies exploiting our oil. The people of Ghana deserve to know all the details of these agreements because the oil and gas resources ultimately belong to them-the government only being a trustee. Some reports suggest that Ghana did not get the best deal under the current contract and that these contracts were crafted in a way that they are not even subject to re-negotiations or review. Well, I wish to point out to Tullow and all the other companies operating the Jubilee fields that it is in their interest to allow a review of the deals even if it is not meant to be reviewed. I am very sure they want to operate peacefully in Ghana and avoid the unpleasant situations elsewhere where violence had plagued oil production. The people of Ghana will henceforth not allow the willful exploitation of our resources! It can be a win-win affair for everyone, including Tullow and its partners, if they decide not to be too greedy.
In evolving a mechanism for effectively managing and utilizing our oil wealth, it is pertinent that we avoid those mistakes that could easily harm our economy. We must avoid using our money on public consumption-for example paying salaries and wages and triggering hyper inflation. Revenues from oil and gas need to be clearly identified separately from other revenues. Let us commit our oil money into improving infrastructure across the country-improving roads, electricity, water supply as well as health care, security, information technology etc.-thus creating an enabling environment for business activities to flourish. A senior government official was quoted in the media as saying a substantial part of the oil income will go into creating industries. Please concentrate on providing the enabling environment and leave entrepreneurs to do what they know best.
Te government should also resolve the confusion regarding the proposed sale of shares in the Jubilee field. It is obvious ExxonMobil has the expertise and resources to deliver on its commitments. But the government seems keen on frolicking with the Chinese who bring little to the table apart from their bags of money. I think the government should approve the sale to ExxonMobil but at terms and conditions favourable to Ghana. I wholeheartedly support British writer Craig Murray's postulation that Ghana can benefit greatly from the proposed $4 billion sale by as much as $1.5 billion! All Ghana needs do is to rush through a legislation that imposes a 40 percent tax –call it sales or profit tax-on profits from the sale of interests in Ghana's oil assets. On the other hand, if the government wants to buy the shares for Ghana, then it is a great idea. What I don't support is securing the shares for China. They have nothing to offer our nascent oil industry.
Another troubling development is the fact that the award of oil blocs is still being done clandestinely by the Ghanaian authorities. Recent reports indicate that the government will soon announce companies selected for four more offshore blocs. This arrangement is without recourse to open and competitive bidding, thus creating room for corruption and favouritism. Let's have an open, transparent and credible bidding process in place, and let everyone wishing to enter Ghana's offshore come to Accra for a bidding session. Winners of the blocs would then be made to pay signature bonuses as it is the practice in most oil producing countries. The recent discoveries have de-risked Ghana as an oil producer. Thus we have to start conducting our affairs as an attractive destination for oil companies. Ghana should tap into every opportunity its oil and gas resources offers, including demanding for signatures bonuses and negotiating far better terms with oil companies.
It is also time for the freedom of information bill to be passed into law. NGOs and civil society groups should step up their game. Every Ghanaian has a responsibility to ensure that things are done properly regarding the oil industry at all times. We can't afford to fail. God Bless Ghana!