Senyo sparkles in Indian league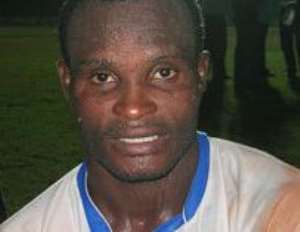 Former Hearts of Oak burly striker Reuben Senyo scored a double for his Indian side Viva Kerala in a 4-2 win over Sporting Clube de Goa on Thursday in front of an 18000-strong crowd in Calicut in a league match.
 
Viva picked their first win out of four games this season and lie only second from bottom.
 
It took only minutes for the visitors to calve Viva open with Fernandes scoring the opener but Senyo drew level after thirteen minutes only for Sirajuddeen and Anish to put the home side in a comfortable 3-1 lead.
 
The visitors were handed a somewhat lifeline after Brazilian Pereira cut the deficit to 3-2.
 
A quick turn of events shattered the visitors' dreams as Senyo battered home a lofty flick on the 88th minute to seal the deal.
 
''We played with great understanding today and that's why we got three points from the match,'' A delighted Senyo said in post match interview.
 
"We had tried hard in the other matches too but failed to grab a win. Today we were successful and even scored four goals."
  Senyo wants to impress in the relatively unknown I-League as he seeks to chart his way to Europe.
For more Ghana football news visit www.ghanasoccernet.com