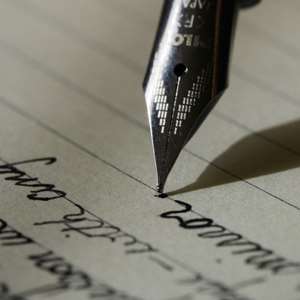 Three months before the Copenhagen meet on Climate Change, when all nations concerned about impacts of degrading climate are scheduled to meet, India is creating an environment within the country to strengthen its position for negotiation at the Summit in December.
"We have nothing to feel defensive about. India was never and will never be a major polluting nation but it will be majorly impacted by the climate change. We have good track record of adaptation of alternative energies and also of conservation of energies," says the Indian Minister for Environment and Forests (MoEF) Mr Jairam Ramesh. The minister has therefore, drawn a micro action plan for improving the climate of the country.
At a South Asian Media Workshop organised by the Centre for Science and Environment in New Delhi, last week, the minister shared the salient features of the plan with the media persons. He was categorical in saying that "India should not, cannot and must not take legal binding targets on emission level decrease at the Copenhagen meet."
The country has already increased its budget for environment and forest from Rs 3,700 crore (Rs 370 million) in 2008-09 to Rs 8,300 crore (Rs 830 million) in the current fiscal. Concrete activities start with a workshop on Clean Development Management CDM) for capacity building of experts from SAARC (South Asian Association for Regional Cooperation) nations. The minister has also lined up an India Carbon Markets Conclave, which would serve as a forum for knowledge sharing and where experts are to discuss the emerging scenarios in the global and Indian carbon market.
The Ministry of Environment and Forests is set to release a report on September 2, 2009, on "Pathways of India's Carbon Emissions," which would project the country's carbon emission until 2030 under different assumptions.
Considering the fact that technology transfer had been an important issue in the discussions of Climate Change, Jairam Ramesh is all set to convene a global conference to define the roadmap for enabling technology development as well as technology transfer to developing countries. Over 100 research institutes and over 220 scientists are expected to take part in this mega event slated on October 22 and 23. "We need to build our own research capacity," said Jairam Ramesh besides working in collaboration with the neighbouring countries, rather than depending solely on developed nations.
The government has planned to introduce some strict legislatures to minimise the emission of Green House Gases (GHGs) in the country in the near future. For example:
* There will be Energy Efficiency Standards for electronic appliances. Under the law, energy efficiency ratings will be mandatory for four major appliances – refrigerators, air conditioners, tube lights and transformers from January 7, 2010.
*The government is ready with another plan for Fuel Efficiency Standards, which would set emission norms for vehicles. The law is expected to come in force in next two years.
*The Delhi government has already introduced Energy Conservation Building Code (ECBC) for all new government buildings. Now the MoEF is exhorting all the other states to follow suit.
*The MoEF has also decided not to give any "in Principle" approval to any project anywhere all across the country, after which the states go ahead with their project without getting many other clearances and the final nod of the ministry, thereby causing adverse impact to environment.
*There are plans to outsource monitoring work to gauge the actual position of plantations done under afforestation drives.
*The states – especially the Himalyan and coastal states have been asked to prepare comprehensive action plans on climate change – before the Copenhagen Meet.
*The government for the first time – has decided to take youngsters to the Copenhagen Meet. The leaders of other than ruling party will be invited to attend the Meet.
Climate changing between India and Pakistan
India is also building an environment towards cooperation from South Asian nations on the issue of emission level, which is the main agenda for negotiation at Copenhagen Meet. "The country has no business to act like a big boss and force its views and opinion on other South Asian countries, which are sovereign in nature and are free to have their opinions, rather India should take unilateral confidence building measures to work in coordination with neighbouring countries," said Jairam Ramesh the Indian Union Minister for Environment and Forest, who has just come back from a visit to China.
Ramesh has invited the Environment Ministers of SAARC nations next month to identify areas for mutual cooperation and also for a joint action on environment and climate change. This is because South Asian nations are facing different problems and lobby for different suggestions to tackle their respective area specific issues. Jairam Ramesh plans to visit all the South Asian countries to start a dialogue for cooperation among the SAARC nations on Climate Change.
However, surprisingly India and Pakistan share their views on the issue and stand in solidarity when it comes to Climate Change. "South Asian countries do not have similar views on Climate Change but surprisingly and pleasantly India and Pakistan share their views on the issue," the Indian Environment Minister Jairam Ramesh pronounced the fact before the scribes of SAARC nations.
Interestingly, his observation was endorsed by the Pakistan diplomat Mr Farrukh Iqbal Khan, the Director UN (II), Ministry of Foreign Affairs, Government of Pakistan, who was also present at the occasion and who also raised queries on shared responsibility of developed and developing nations in emission level reduction. Farrukh clarified that targets for emission reduction should be set in accordance to sustainable development in the developing nations.
Jairam Ramesh although admitting that "the climate is not ready between India and Pakistan for a dialogue on climate change," said that before October 19 a bilateral dialogue between the two countries is expected.
Alka Pande
(The author is a senior journalist and a Fellow of Citizen News Service (CNS) Writers' Bureau. Website: www.citizen-news.org )