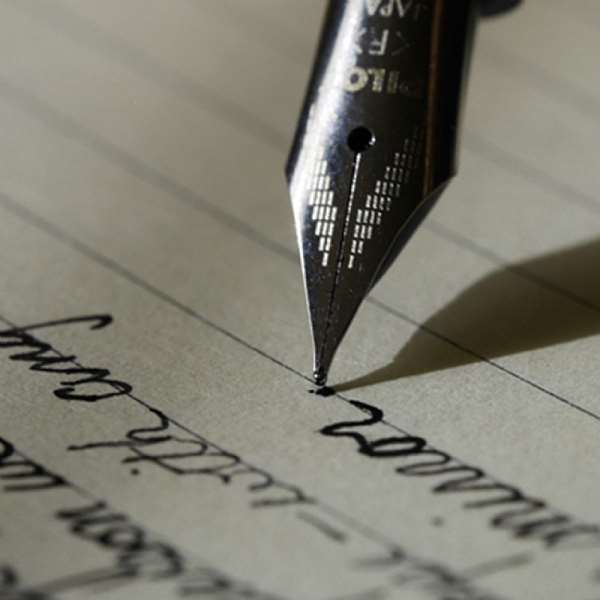 ON TUESDAY, June 2, 2009, Mr. Kwadwo Mpiani, the immediate past Chief of Staff under the Kufuor Government, was at the offices of the National Headquarters of the Bureau of National Investigations (BNI) in Accra.
He was accompanied by three lawyers, namely, Mr. Yoni Kulendi, Mr. Ebert Faibille and Ms. Hamida Nuhu.
However, when Mr. Kwame Sefa Kayi interviewed Mr. Kulendi on PEACE FM's Kokrokoo Morning Show on Wednesday, June 3, 2009, the lawyer made it clear that he and his fellow lawyers were prevented from entering the interrogation room, so Mr. Mpiani was deprived of the benefit of legal advice.
Secondly, according to Mr. Kulendi, Mr. Mpiani was interrogated for almost twelve hours. In delightfully impeccable Twi, Mr. Kulendi condemned the treatment of his client, and painted a gloomy picture of the future of this country, should the law be arbitrarily applied.
Mr. Kulendi's comments brought a reaction from Mr. E. T. Mensah, the Honourable Member of Parliament (MP) for Ningo-Prampram, and also a former Minister of Youth and Sports under the former Government of the National Democratic Congress (NDC).
The thrust of Mr. Mensah's intervention was that Mr. Mpiani received more humane treatment than was meted out to him (Mr. Mensah) when the BNI arrested him.
He stated that he was interrogated from about 8.00 a.m. to about 5.00 p.m. Not only that, but he was asked to strip to his pants. When he refused, a soldier cocked his gun, and threatened to shoot him.
His lawyer was not allowed to sit with him during the interrogation, and his phones were taken away from him. Moreover, instead of being allowed to go home, he was detained and made to sleep on an old, dirty mattress in a mosquito-infested room.
His house was searched, first by 50 (fifty) soldiers, and later by 70 (seventy) soldiers, all armed.
When Mr. Kayi tried to pin him down to a condemnation of the action of the BNI, he seemed to be more interested in emphasising that Mr. Mpiani had received far better treatment, and that, in any case, people like Mr. Asamoah Boateng and his New Patriotic Party (NPP) people had no moral right to protest.
The outcome of Mr. Mensah's intervention worried me in more ways than one.
In the first place, what Mr. Kulendi said, and what Mr. Mensah said, went to confirm that the BNI is still a dreaded monster that tortures those unlucky enough to fall into its hands.
Torture takes different forms, and can be physical or psychological or both. Depriving a person of food, water, or especially sleep, for long periods is a form of torture.
Making him sit still for long periods with a 1,000-watt bulb shinning in his eyes is torture. Physical assault is torture. Burning with lighted cigarettes or applying electric shocks to a person's genitals is torture.
Making him eat his own faeces is torture. Making him feel that he is drowning is torture. Hanging him upside down, feet up, is torture. Threatening to shoot him or putting him on a bug-infested bed in a room full of mosquitoes, as happened to Mr. E. T. Mensah, is torture. Is there a section in the law that permits the BNI to torture its victims, or to stop their lawyers from being physically present with them during interrogation? Why was Mr. E. T. Mensah deprived of the services of his lawyers?
The deputy Minister of Information, Mr. Agyenim Boateng, was emphatic that the lawyers of Mr. Mpiani were present with him. Mr. Kulendi has denied this. Whose "truth" do we accept here, Mr. Kulendi's or Mr. Agyenim Boateng's? Definitely, both "truths" cannot be true at the same time, because they are mutually exclusive.
My second worry is the endorsement or condemnation of a wrong, depending upon the endorsing or condemning person's political colouration. Let the records show that I have not suddenly found my voice because Mr. Mpiani is in "trouble" with the BNI.
On Monday, June 4, 2001, the then THE GHANAIAN CHRONICLE published my article entitled: IS THE BNI BLUNDERING? In that article, I poured scorn on the so-called evidence used to arrest Mr. E. T. Mensah over the Nima riots that followed on the heels of the May 9 Accra Sports Stadium disaster.
I wrote, " I, as an ordinary citizen, but not a lawyer or security man, find it extremely difficult to accept the 'evidence' supplied by the honourable Minister of the Interior, Alhaji Malik Alhassan Yakubu, in respect of the arrest of Mr. E. T. Mensah."
I wrote further, "But surely, the Government cannot be serious…Does the Government have more binding evidence which the rest of us do not have?"
I wondered aloud, thus, "And Mr. Mensah's case to the reported attempt to seize Mr. Gbeho's car, and one begins to wonder whether the BNI is merely blundering, whether some BNI operatives want vengeance for past wrongs, whether some operatives sympathetic to the NDC want to make the Government unpopular, or whether someone or some people in Government and the NPP have launched an unannounced campaign of harassment?"
When Honourable E. T. Mensah was arrested by the BNI, the then NDC Minority in Parliament condemned it as infringing on his Parliamentary immunity.
The then NDC Minority expected the then Majority NPP to join in a protest boycott of Parliament. Yet, back in 1999, when Honourable Nana Akufo Addo was arrested by the police, the then Majority NDC saw nothing wrong with it.
When Nana Akufo Addo wondered whether a sitting MP could be arrested, Nii Okaija Adamafio, the then Minister of the Interior, "accused Nana Akufo Addo of trying to hide behind the Republican Constitution again." (See PALAVER, Friday, November 5 - Monday, November 8, 1999) The PALAVER's own deduction from Mr. Adamafio's reference to Article 117 of the1992 Constitution was as follows, "From the above, therefore, if an MP is picked for questioning on Wednesday or Monday, days that Parliament does not sit, the issue of immunity does not arise."
Mr. Mensah was arrested on a Saturday, a day Parliament does not normally sit, either. If it was right for Mr. Akufo Addo to be arrested, then what was wrong with Mr. Mensah being arrested?
Let us not forget that the most unstable and transient thing in the world is political power. Who could have arrested Mr. Mensah and Mr. Mpiani when their respective parties were in power?