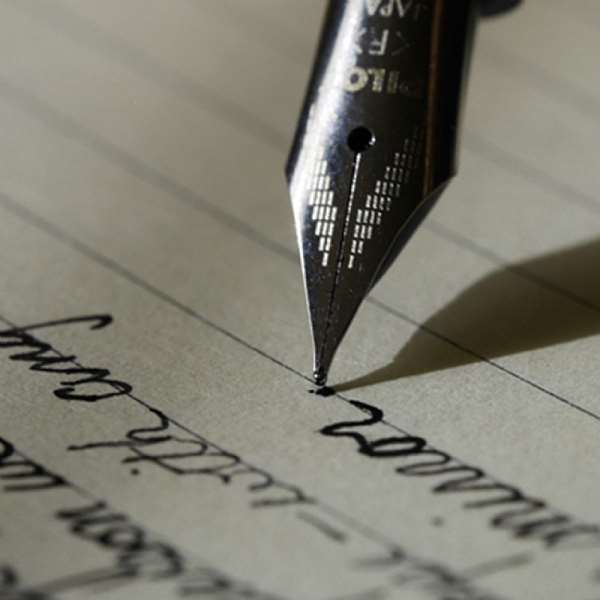 By Mercy Ette
Who ever thought that Ghana would emerge as a poster country for democracy and economic stability in Africa? This is a country that was in such a dire strait that being a Ghanaian was a pain. Not too long ago, many Ghanaians wanted to be Nigerians and some even scarified their faces to acquire the facial features of people from the western parts of Nigeria. For years we looked down on Ghanaians and saw them as poor cousins. Our government even ordered them out of our country and forced them to lug home their possessions in 'Ghana must go' bags. Who is laughing now?
If there was any question about the rising profile of Ghana, the news that President Barack Obama is to visit the country in July has cleared that up. That will be his first official visit to Africa, south of the Sahara. And First Lady Michelle will accompany him, an indication that this is a special visit. A statement released by his press secretary said he and the First lady are looking forward to 'strengthening the U.S. relationship with one of our most trusted partners in sub-Saharan Africa, and to highlighting the critical role that sound governance and civil society play in promoting lasting development.'
It is clear from the above why Nigeria did not stand a chance when countries to be visited were considered. Unlike Ghana, which has had two successful transfer of power through relatively peaceful and fair elections, Nigeria's foray into democracy still lacks credibility. While Ghana can claim to have achieved democratic consolidation, Nigeria is yet to convince the world that it is capable of holding a fair and free election. Could the recent farce in Ekiti state be referred to as an election? Or even the exercise that brought the present bunch of political leaders into office?
The announcement of President Obama's visit ought to send a strong message to President Umaru Yar'Adua and to those who still think we matter a great deal in international politics. If we were the giant of Africa that we think we are, President Obama would have acknowledged our position and status by making a visit to Nigeria a priority.
Although the US Secretary of State, Hillary Clinton, attempted to play down what is apparently a subtle snobbery of Nigeria, no one can deny that the administration did not consider the country worthy of the honour of being the first to host America's first black president. As the Secretary of State put it, 'Nigeria has a central role to play in its own democratisation and development.' The problem is that those who should lead the way appear to be incapable of doing so.
At the last presidential election in Ghana, not only did power change hands but an opposition party, the National Democratic Congress, defeated the New Patriotic Party, which was in power. That election showed how far Ghana had come from her chequered past. By voting for John Atta Mills instead of the presidential candidate of the ruling party, Ghanaians demonstrated their readiness to give democracy room to take root. The politicians accepted the will of the people. In Nigeria members of the ruling party think being in control is their birthright.
Ghana tells Africa's story in a variety of ways. First, it heralded hope when it gained political independence in 1957 and blazed the trail for many countries in Africa. Led by a charismatic leader who promised to lead his country to the Promised Land, Ghana was an inspiration. Sadly, he failed and the country plunged into years of instability. In 2000, John Kufuor was elected president in the first peaceful transition to democracy in Ghana's history. Nine years later, the country is still on a trajectory that promises hope. President Obama's imminent visit is an acknowledgment of its achievements and prospect.
Given our indifference to pressing problems, our leaders have probably missed the message from President Obama - put your house in order, act your age if you want to be recognised and taken seriously. We cannot expect the world to humour us just because of our size and being the most populous country in Africa does not make us a giant. To earn that title, we have to prove that we can be trusted to lead the continent in a meaningful and responsible way. And not by claiming the number one spot on the league table of the most corrupt nations.
Calling time on pests
Many people have pet hates, the things that get them all tied up in knots. For some people, politicians rank quite high on their lists. And not just Nigerian politicians, even those in the West don't weigh heavily on the scale of public trust.
My list of pet hates is rather short. It is also seasonal. At the moment, slugs are heading for the top position. For those not familiar with this creature, think of a thin, long snail without its shell. The slow-moving creature is extremely slimy. It is a nuisance and a pest. For something without legs, it is remarkably mobile. But what irritates me most about it is its voracious appetite. Each year since I started a small garden, I have fought long battles with slugs over my plants. They often win. Barely three days after I sorted out my garden, they launched an attack and ate up 50% of my new plants. I am still fuming over that.
Meanwhile, I have just found out something that really irritates me – I have something in common with slugs, a love for Marigold flower. This attractive and cheerful plant is one of my favourites and a regular in my garden. This year, I planted 12 of them but by Thursday morning, I had only five still standing. Their survival is not guaranteed, thanks to slugs. I am determined to grow some Marigold flowers this year so I am ready to slug it out to gain an upper hand.
But winning this confrontation will not bring me much joy because I am aware that I can never get rid of the pest for good. This reminds me of corruption in Nigeria, which is so much like the slug: slimy and destructive. Corruption is not only crippling our democracy but allowing those who have access to our resources to subvert our will by buying their way to power. Like the slugs in my garden, they are fattening themselves up at our expense. We should not let them thrive. It is time we got tired of nurturing pests in our country.