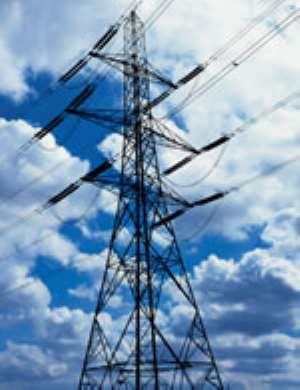 The Finance and Economic Planning Minister Dr Kwabena Duffour says over 800 communities around the country will enjoy electricity for the first time by the end of 2009.
At his first budget statement to Parliament on Thursday, Dr Duffour said "the energy sector outlook for this year is to rollout a programme for the Government's Energy for Growth Agenda."
He said energy is critical to the development of the nation, hence the need to channel efforts towards improving it.
Dr Duffour enumerated a pack of measures he said would ensure a better energy sector that will provide affordable services to Ghanaians.
He said the Mills administration will see to improve power generation capacity to some 5,000 megawatts in the medium term by increasing input at the transmission and distribution levels.
"Madam Speaker, VRA's 126 megawatts (MW) Tema Thermal 1 Power Plant (TT1PP) will be completed and commissioned in the first quarter of 2009. The 49.5 megawatt Tema Thermal 2 Power Plant (TT2PP) will be completed and commissioned by mid 2009.
"The completion of the ongoing 230MW Kpone Thermal 1 Power Plant (KT1PP) at Tema and the Bui Hydro Power Project will be pursued. Additionally, the independent power producer initiatives will be supported to enhance private sector investments in power generation.
"The expansion of the Takoradi International Company (TICO) power plant at Aboadze into a combine cycle plant will be initiated," he said.
Dr Duffour also announced the completion of the refurbishment of the Osagyefo Power Barge Project this year.
He also said natural gas from the Jubilee field will be accelerated to serve Ghanaian households.
The West African Gas Pipeline Project also feature prominently in the budget statement. The line which starts from Itoki in Nigeria and ends in Takoradi, is expected to significantly reduce tariff costs.
Although Dr Duffuor indicated that implementing all the programmes within the stipulated time frame would be difficult, he stressed prudent management measures will be employed.
Story by Fiifi Koomson