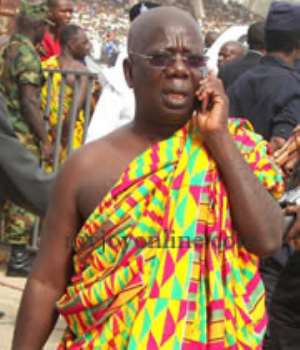 The [email protected] Secretariat has formally responded to the queries raised by the Auditor-General, Mr. Edward Dua-Agyeman, in an interim report on the account of the secretariat.
Auditors put the total expenditure of the secretariat at GH¢60million which is GH¢40million more than the GH¢20million approved by Parliament in 2007 for the celebration of the country's 50th birthday.
The report also said the secretariat has some GH¢18 million to pay to contractors.
The revelation was greeted with angry reactions from the opposition New Patriotic Party (NPP) who faulted the Auditor-General for making public the details of an interim report which did not carry the input of the auditee.
Following the release of the document, however, former Chief of Staff Kwadwo Mpiani, who chaired the Planning Committee of the secretariat, was given 30 days to respond to the queries raised in the report.
The 30-day ultimatum ends today February 26, 2009 but Mr Mpiani has told Joy News the secretariat has responded to the request of the Auditor-General.
Although he would not disclose the details of the responses, the former Chief of Staff said the secretariat presented all relevant information required by the Auditor-General.
"I believe they have responded," he said.
Mr Mpiani in an earlier interview told Joy News that while the Auditor-General had in a letter requested him to respond to the queries in the report, he (Mr Dua-Agyeman) went ahead to present it to the government transition team, and sought to malign the past government.
Media reports suggested the [email protected] Secretariat had no internal audit mechanism while its accounting staff was bereft of modern accounting skills.
The Auditor-General is yet to comment on the response delivered by Mr Mpiani.
Story by Fiifi Koomson