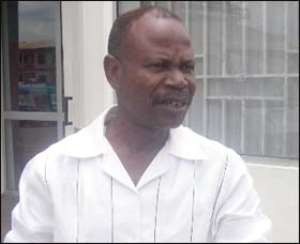 George Boateng THE National Democratic Congress (NDC) has extended its political harassment and victimization to businessmen in a manner that has been described as a return to the Citizens Vetting Committees (CVCs) of the dark days of the Provisional National Defense Council (PNDC) headed by Jerry John Rawlings.
Over the past few weeks, the Serious Fraud Office (SFO) in Kumasi, headed by a cadre and NDC operative, Samuel Sarpong, has been inviting prominent businessmen in Ashanti to give information on their companies, according to the Member of Parliament (MP) for Nsuta Kwamang Beposo, Kwame Osei-Prempeh.
The businessmen, who have not been accused of any crime under the laws of Ghana, are invited to appear before the SFO with their registration certificates including permits, nominal roll of staff, payee files, SSNIT contributions and company tax payments and copies of financial statements.   
Addressing a press conference yesterday organized by the Ashanti Regional Caucus in Parliament, Hon. Osei-Prempeh noted that whilst not denying the right of the SFO to perform its duties imposed by the law, he believed "what the SFO is doing  in Ashanti is an act aimed at victimizing Ashanti businessmen known or perceived to be NPP supporters".
According to him, it is strange that Samuel Sarpong, a well-known NDC activist who was allowed to remain in office under the New Patriotic Party (NPP) administration, should suddenly start inviting private businessmen to look into their operations.
"How many businessmen did the SFO invite from 2001- 2008 in Ashanti?" the MP asked.  
He stated that the SFO has no right to invite private businessmen who have not committed any offence to produce their documents under section 13 of the SFO Act.
"The path being chartered by the SFO is dangerous. We cannot go back to the dark days of the PNDC and NDC Chapter 1. The NDC and its operatives need to be reminded again that we are not in a coup situation and would not allow them to subvert the Constitution," Hon. Kwame-Prempeh warned.
Chastising the SFO for assuming the role of other statutory bodies, the former Deputy Attorney-General and Minister of Justice quizzed rhetorically, "When did the IRS, SSNIT and other state institutions ask the SFO to do such investigation on their behalf?" asserting that SSNIT, IRS, VAT, and the Registrar General among others all have their way of carrying out investigations.
"Mr. Sarpong and his NDC need to be reminded that the day of the CVC of which he was a member is no more and any attempt by the NDC to victimize real and perceived members of the NPP would not be tolerated no matter how disguised," Hon. Kwame-Prempeh cautioned, urging President John Evans Atta Mills to call the SFO Zonal Officer in Kumasi to order.
By Awudu Mahama & Sheilla Sackey