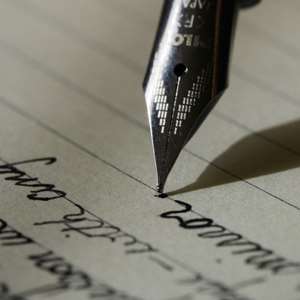 Any award given to a person or to an organization is a way to say, "More grease to your elbow." And that could be why the Ikenga Entertainment and Awards Inc., the organizers of the first ever Ikenga Merit Awards scheduled to take place at the All Seasons Hotel, Owerri, in April this year, is into the business. That idea is good, but there is still more for any group in ala-Igbo, or Ndiigbo in general to do, than give awards.
However, there is no tribe in Nigeria without inner-problems, but when the sick is asked to point where ails him or her, the person must point. Instead of Ohanaeze, which is much touted as the most pan-Igbo organization in Nigeria and beyond to be a progress to Ndiigbo, it has become a problem, in a way, to Ndiigbo.
To occupy the stool as Ohanaeze leader has become so relevant a thing to contenders, who vows before a church or a shrine, but would later abandon the Igbo course for their self-aggrandizement. These Ohanaeze chieftains rule Ndiigbo from the newspapers with semantics that depict a people engrossed in the web of confusion. As a need, there should be an urgent restructuring of Ohanaze, giving its failed antecedents in Igbo responsibilities.
The question now is if it should be only Ohanaeze that should be handed the responsibilities of Ndiigbo, or should there be other groups, since Ohanaeze has failed to bring Ndiigbo together.

And if Ohanaeze should be accorded deep reverence the way it sorts, it should be capable of holding in earnest the general Igbo interest. And where it failed, there could be a new organization to take from where it stopped. There should be leadership vision in Ohanaeze, unity and articulated programmes of action. Any thing that would impact negatively on Ndiigbo should be abrogated, which will make Ndiigbo be relevant in the combined of different men's semen called Nigeria.
Ndiigbo are replete with ideas and ideals. Ohanaeze should stop being bedridden, for the Igbo generation to assail in the country known as "One Nigeria" but different Nigerians. Ndiigbo should work towards not being consigned towards the left side of history.
Ndiigbo have to regroup and reorganize and forget and forgive any brother-offender if he pleads for leniency or is foolhardy.
Wisdom, good judgment and impartiality should be Ndiigbo byword, for Igbo relevance in the Lord Lugard Nigeria to prevail.
Any leader Ndiigbo may chose should be principled, committed and dedicated to Igboleadership, and not to Nigerian politics.
The Igbo business should, and must, be taken as a serious business. Ndiigbo should have three major branches namely Politics, Economic, and Social, pursuing the Igbo course in Nigeria, but with the central body to report to.
Pursuing the Igbo agenda through one means will be farfetched in Nigeria that wants all the rival ethnic groups in her to stay in Nigeria by force.
A people whose spirit is won are defeated. The Igbo language, cultures and values should be urgently revived. Does Ndiigbo know that there is today a Yoruba-to-English dictionary?
The prominent Ndiigbo should stop making Ndiigbo lose the reverence they have in Nigeria. Nigeria is an unprincipled state, but there are principled Nigerians, especially Ndiigbo.
Ndiigbo gluttons should stop denying ala-Igbo at the slightest chance of seeing money. Ndiigbo should seek for more matters for the attenment of other Igbo hope. The period of political uncertainty should be fought and made sure it is won.
Ndiigbo should remember the days when the singing of ENYIMBA ENYI was fad, and reawaken that consciousness.
Ndiigbo should learn again how to cough for people to shiver, especially in Nigeria. Does it mean, or are there no longer credible, reliable, selfless Ndiigbo again?
There should be some employment-generating projects in ala-Igbo by Ndiigbo in the Diaspora. Ala-Igbo have many untapped mineral and human resources such as the cashew nuts in the Okigwe, or is it in Umuahia area? What about the cassava and maize, cocoa-yam and yam from all the areas in ala-Igbo?
No doubt today, Ohanaeze is just a titular pan-Igbo organization. If it were not, ala-Igbo would have been boastful of industries built by Ohanaeze; or is the basis for establishing industries in ala-Igbo by Ohanaeze, which can mean much Ndiigbo, insanity?
However, any Igbo can germinate even on a dried rock. This is commendable, but no doubt Ndiigbo need to help themselves in the area of empowerment. And that is the task before the Ohanaeze, but it is interested in the politics of Nigeria, yet.
Odimegwu Onwumere is the Founder of Poet Against Child Abuse (PACA), Oyigbo, Rivers State. 08032552855. [email protected]