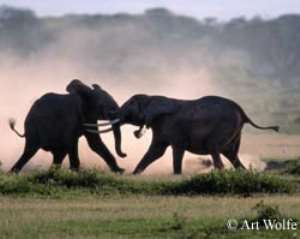 Yesterday, we published what we think is a timely advice to members of the New Patriotic Party to cease fire on the post-election body contact game of blaming individuals and groups within the party.
A particular line of publications in the Chronicle since last week, from Maame Coomson to Maame Boatemaa Boateng has exhibited the worst form of the blame game.
It started with a front page piece from a Maame Coomson, a supposed Kufuor sympathiser with a pen name, who thought the best way to deal with the loss of the Presidency to the National Democratic Congress, was to go all out lambasting Nana Akufo-Addo, Apraku, the so-called Akyem Mafia and imagined anti-Kufuor individuals in the 2008 campaign team, and to seek to portray former President Kufuor as a man who was neither accorded his due respect nor allowed to play a critical role in the campaign.
On Monday, obviously happy with his first salvo, Maame Coomson was fed with more information to come out there to 'explain' why President Kufuor and Akufo-Addo had to turn back from their planned trip to Tain - it wasn't a security alert but rather an injunction filed in Accra. As to how Maame Coomson and 'her' friends thought they would have the free range to hit and hit without a response is most curious, if not foolish.
This, as expected, was followed, first, by a very mannered setting-the-records-straight rebuttal by Dr Donkor Fordwor, who was very unnecessarily maligned in the said piece.
On Tuesday, a former member of the Kufuor government, using his own name as by-line, also in the Chronicle, gave his own rendition of why the NPP lost power, blaming it on a so-called Castle Mafia.
Just yesterday, Maame Boatemaa Boateng, an apparently pro-Akufo-Addo pen-name also had her take, blaming a so-called Jamasi and/or Sekyere Mafia.
As to what got into this apparent pro-Kufuor Maame Coomson to write such a piece, which has triggered sledge-hammer reactions from various quarters, only him/her and/or his/her cheerleaders will know.
But, how does this all serve the interest of the party? Monday, Nana Akufo-Addo was in Kumasi urging his party rank and file to unite and shy away from playing the blame game. This is the way forward. Learn lessons.
We agree with Asare Otchere-Darko's observation that the NPP prosecuted "what was after all the most innovative campaign in Africa's political history," and have everything to be proud of. And that, while the blame game "may help deal with a 'defeat' that is shocking, controversial and more than avoidable, it risks creating new cracks for a party that can certainly look forward to a Happier 2012 than this New Year."
But, we even think our former Editor-in-Chief did not need to reiterate Kufuor's defence of his support for Alan Kyerematen in the primaries - that he was ill-advised to not support Nana. Such statements may not go down well with Alan Kyerematen and his supporters even if true.
What we do know is that the Danquah-Busia family is in a far superior position today than it had ever been in all its years in opposition since Independence. It has a strong parliamentary representation. It knows at least half of the country is still happy with its policies, in spite of spending the last 8 years in office. It has today a very credible record to refer to and compare with.
Its task is to challenge a group of politicians who, history have shown, have very little to offer.
Our advice to the party is this: cease fire!
We can't even accuse the rank and file of the party, because going by the number of ordinary lovers of the party who gathered at the Trade Fair on Saturday, crowded the streets of Kumasi, Sunyani, and Wa, subsequently, they have been able to wipe away their tears and pick themselves up to fight out the NDC with the principled tools they possess.
These supporters are really people who we believe were not direct beneficiaries of any special perks of incumbency. They are people who simply love the party and would sweat and die for the Danquah-Busia cause.
We cannot allow for the very few bellicose cronies of whatever groupings in the party to start a fight that no side can win, except the sides outside of the NPP fold.
There are clear attempts to create a divide between Nana and Kufuor, and by some presumed extension, between Nana and Alan. This should not happen. This would not happen.
We know that Nana and Kufuor have met and discussed how these matters can be best handled for the unity and progress of the party. We know Nana and Alan are on excellent speaking terms. These men are important to the unity and future of the party. Let them show leadership. Let them act with maturity and let their supporters do same.
It is apparent, going by the 2007 primaries, that after Nana, Alan is the most popular person to lead the party in 2012. It is important that the two men cooperate. It is also important that Kufuor plays the fatherly role that has befallen him by virtue of his long-service and the presidency.
They must communicate and do so effectively. NPP, cease fire in-house and seize the moment to fire at the Mills government that has already started to back-track on some of its promises. Let the campaign for power begin!