Eight (8) Answers From Ekua Kwansema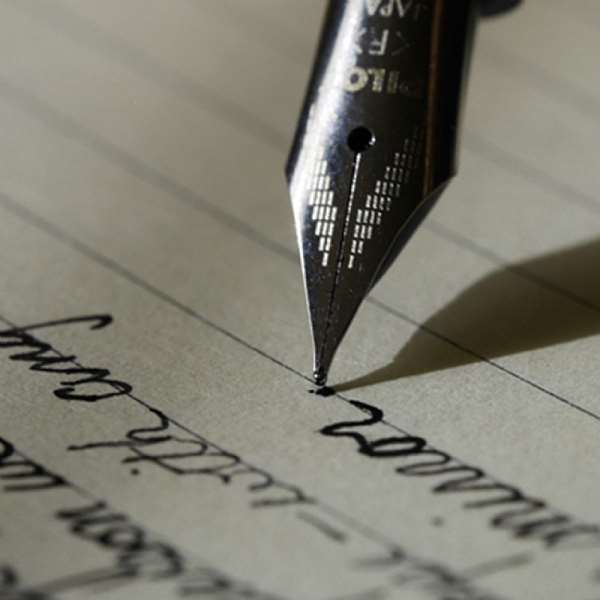 Dear Uncle Robert Aryee,


Before I answer your 8 powerful questions, I would like to stress that there is no way anybody can write articles which would satisfy the entire readership. Some may like your articles, others may not. Its' as simple as that. Secondly, there are so many writers who have written articles and continue to write articles in favour of the NPP, yet I have never read nor seen you asking them 8 questions as to who they are and where their allegiances are. But to prove to you that I have nothing to hide I decided to answer your questions even though I have so much to do today. Below are my answers.
1. Ekua Kwansema is my real name. I come from one of the coastal towns of the Central Region. I am not afraid to hide behind any name, because I am not writing for anybody. That is as far as I can go with the question 1.
2. I do not know Professor Mills or any member of his team. I have not spoken to any NDC member and nobody has approached me. Before the God that we worship I took it upon myself to write and bring out some of the hypocrisy being exhibited by the NPP and Kufour administration. The one good thing that the NPP did was to use the media effectively to silence a lot of people. Therefore, it was common to be branded an NDC sympathizer anytime you raise an issue on how the NPP is governing the country. And since the just ended elections meant a lot to me, I decided to act as one of the lone voices to present the case for the NDC. Nobody has paid me to do what I am doing. I am okay with whatever I have, therefore do not consider me as one of the paid propagandists. I do not want to be one of them. I work, but I can use just 30 minutes to write three articles. Once I have the idea as to what to write about, it does not take me long to do that. I simply has the passion to write.
3. Uncle Aryee, if you read my latest article that has been published by Modern Ghana and Joy Online, I have offered some suggestions. I am not a divisive person, but someone who believes in inclusiveness since people from different political shades all have good ideas that can help project Ghana towards the apex. But during electioneering campaigns you help in presenting the case for the candidate you prefer and support. Again, I want to stress that I do not work for Professor Mills, but felt he has been unfairly treated by the press and labeled as someone he is not.
4. Mr. Aryee I am not the first and nor would I be the last person to say that the NPP is full of arrogant people. Even consider the way their transition team has behaved within the past few days. They are simply refusing to meet and do proper handing over to the NDC government. I have not mentioned Rawlings because he was not running for office. It was Professor Mills and Akufo-Addo who were running for the highest office so why should I waste my time and talk about Rawlings? If Mrs. Rawlings is arrogant, I have not read or seen her as a member of the Mills campaign te am. Until I see that I do not see the reason to criticize her just because you want me to. She is a citizen of Ghana and has the right just like anybody else to say anything that she does not like. I am for justice for the ordinary man on the street, therefore, if I see something wrong from President Mills' government, trust me I will point it out.

5. Mr. Aryee, if you want President Mills to jump and defend ex-President Kufour against allegations of corruption, I also expect Kufour to have jumped and defended Mills when the NPP suddenly started spreading rumours that certain high-profile individuals were going to be killed if the NDC wins the elections. To me the NPP government did not exhibit openness on so many issues, therefore, it would be dangerous on my part to jump and defend them when they say something is not true. Have you forgotten how Kojo Mpianim even failed to properly account for Ghana @ 50 to parliament. Have you forgotten how he refused to answer certain questions in parliament? Have you also forgotten that even as at today majority of Ghanaians do not know the true cost of the Presidential Palace? Therefore, how can I defend a government that does not show openness even in matters of national interest?
6. It is not only Rawlings who does not respect Kufour. They both treat each other with disdain. Mr. Aryee, they are two former heads of state.. They are two adults. Let them deal with the issue themselves. The issues confronting Ghana is much more important than the little fights between these two people. Now that Kufour is out of power, trust me the tension between the two people would subside considerably.
7. Mr. Aryee, I would bet my last pesewa by saying that if the NPP had won the elections, Kufour would never have floated the idea about electoral reforms. Just read behind the lines. I would have bought into it if he had even said it months before the elections that the future president should consider electoral reforms, but coming after his party was defeated, the little kids who play 'Agotagota" around my corner would not even believe him.
8. Mr. Aryee, again I suggest you read the full text of Akufo-Addo's speech. He did not concede defeat. Conceding defeat is accepting or admitting that you lost. But he did not accept defeat.. He accused the EC Chair of failing to investigate the allegations of voter fraud in the Volta Region. And he stressed midway through his speech that in view of the fact that the EC Chair failed to investigate the voter fraud in the Volta Region and has gone ahead and declared Professor Mills President Elect, he is offering his congratulations. Would you accept this as a concession speech? I don't think so.
I hope I have answered all you 8 questions to the best of my ability. God richly bless you too.
Ekua Kwansema
[email protected]