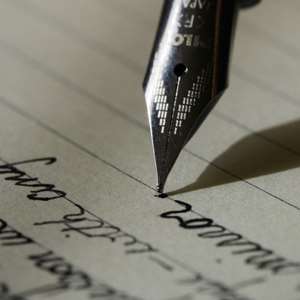 A lot of politicians in Nigeria who are not democrats and as a result have been unwounded behind in the President Yar'Adua-led administration have resorted to peddling of information worthy of mass destruction against this government but most especially against the Governor Chibuike Amaechi-led Rivers State Government. And it would amount to uselessness repeating the cause of the cult wars that rattled Port Harcourt in the recent past, but what we know remains unchangeable that unless a criminal makes his confession in the open that he is no longer a criminal the stigmatization from people following such person wouldn't easily join history.
Now, a Tony MacPepple, has become an arch-trader of the aforementioned business. Rivers political watchers are now accusing him of doing the bidding of his masters: the former governor of Rivers State, Dr. Peter Odili, and the one time Minister of Transportation Dr. Abiye Sekibo, to pull the Amaechi government down.
MacPepple has now also lengthened his dragnet to the Unity Government in the state allegedly describing the Action Congress leader in the State, Prince Tonye TJT Princewill as segregative and as well as a tribalist. But that does not surprise anybody because it could be noted that this MacPepple and his employers are just envy because of the soaring profile of Princewill since he joined active politics in 2007.
But how else can a writer describe again the likes of Odili and Sekibo that have not been described? If Odili still has a name in the minds of some Rivers people because of his role as Father Christmas when he held forte as governor of the state, the name Abiye Sekibo has gone underground.

This could be why a Commissioner in the state recently described Sekibo as a drowning politician and as well as a great liar. Any one who is drowning physically or spiritually all he needs is just help, not vituperation. But Sekibo seems not to be a politician of peaceful-minded in the state. However, he now points at his father's house with the left hand from Abuja.
Today, it is MacPepple, but last time it was one Dagogo Clifford who was spending his precious time and energy writing fictitious fables against Amaechi and his government. But that Dagogo has today gone oblivion perhaps on noticing that it is only a fool that eat all the food presented him by his host.
One advice to MacPepple and his alleged principals is that it does not pay to run people down. What Rivers people need now is not rancour, bickering and tinkering but love, peace and unity irrespective of tribe. Nigerians are today hailing Obama and America for Obama's victory in the November 4th presidential election even that Obama wasn't paternally from America. He is from Kenya in Africa.
If MacPepple, as reportedly said, is angry that Princewill is favouring his Kalabari people in the AC in the Unity Government of the state, he should know that the Special Duty Commissioner, Dr Ibiamu Dave one of the AC's Commissioners is from Andoni and not Kalabari. Hon. Badey Suag, member of the Governing Council members of Rivers State Science and Technology and the AC Chairman in Rivers State is from Ogoni and not from Kalabari. Chief William Igweh, Princewill's guber candidate in the last general election and currently the Senior Adviser to Gov. Amaechi is an Ikwerre man and not from Kalabari axis. So, from where did Tony Mac-Pepple got his dubious statistics used in his fruitless attack against Prince Tonye Princewill who assured against all odds to allow him fly the flag of AC in the last LG Election in the State. His recent antecedent to friends and lovers of Princewill is still confusing to any sound mind in the State. The fact remains that the only Kalabari so nominated by AC in the Amaechi-led Government is only Hon. Osima Ginah, the Commissioner for Urban Development who has against all odds pointed out to the people of Rivers State what an AC Government would have done if they are in control of the affairs of the State – excellence in all ramifications.
However, one does not understand where MacPepple is getting his information from. Albeit, it does not surprise one that traducers can go to any length to run their victims down. And that is what could be perceived MacPepple is doing, but he should not use Prince Toney TJT Princewill as a study notebook.
Odimegwu Onwumere is the Founder of Poet Against Child Abuse (PACA), Rivers State. [email protected]