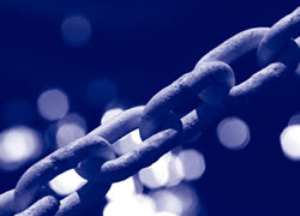 By Dr D Boateng(FIoD, FCILT, FCMI, FIBC, FIOM)
Can Ghana and West Africa's Senior Executives continue to relatively underrate the strategic importance of the multi-billion dollar Supply Chain management (SCM) and Logistics sector in today's rapidly changing business world? – Part-2
Introduction
In Part one I briefly touched on the strategic importance of supply chain management and powerful forces reshaping the businesses. As companies seek newer markets, there is the ever increasing search for lower-cost sources of production, raw materials, human capital etc. The emergence of new markets and supply sources are driving African organizations with international ambitions to find innovative and cost effective ways to extend their networks never before experienced.
Why does supply chain management continue to be on the boardroom agenda of a significant number of FORTUNE'S Global 1000 companies?
It is an accepted fact that companies that continue to innovatively apply SCM techniques have achieved significant cost savings, improved customer service, market share and bottom line financial performance. Quantifiable benefits have included reduction in total product cost by between 10 to 25 percent, reduction in product inventory by between 12 to 30%. Improved customer satisfaction; development of a more collaborative relationship with both suppliers and customers. In a number of cases, this has translated into millions of dollars to overall earnings . Supported by the relevant infrastructure, it offers practical solutions for meeting customers' needs in a manner that will result in an increase in long term shareholder value.
Do senior executives within the major Ghana and other sub regional companies share the same view on the strategic importance of supply chain management (SCM)?
One can confidently state that supply chain management is increasingly becoming a hot topic in the boardrooms of a number of the major African companies. As these companies go in search of newer markets, the stereotype of supply chain management as a relatively insignificant part of business strategy is quickly evaporating on the continent as a whole.
Today, Executives are openly discussing supply chain management because of seven major changes. First, emerging technologies have made it possible for effective communication to take place between supply chain partners. Secondly, new paradigms have developed on the continent making it easier for businesses to harness their resources. Thirdly, the rapid development of employees is making it easier for supply chain members to assume responsibility and make decisions for mutual benefit. The global need for Africa's raw materials Increasingly borderless business worldThe gradual shift in economic power from the West to the East.Finally Eco sensitive and socially responsible supply chains.
Superseding all this is the intense competition for the complex and ever demanding local and global customers.
What are some of the key issues a business executive must consider when strategically evaluating their respective supply chains?
Rethinking and reconfiguring a supply chain requires a fundamental paradigm shift vis-à-vis how all process activities and associated steps contribute to the total value chain costs and satisfaction of a need. Busineses can no longer look at these value adding activities as separate puzzle pieces. Rather, they must institute a culture that ensures the seamless integration of all functions of research and development, sourcing, production, distribution, customer care etc. As Lambert and Stock (2001), Christopher (1992) quite rightly pointed out The Supply Chain must be:-Viewed as one complete process not as several distinct functions (e.g., forecasting, purchasing, transportation and customer service). Best in class vis-à-vis time compression, total costs reduction, customer satisfaction linkages across multiple channels, businesses and geographies.
Adaptive and agile
Socially responsive
What are some of the key critical success factors for supply chain management?
Christopher (1992) Lambert and Stock (1992 2001,) Lambert (1984 2001) and Boateng (1997-8) succinctly summarized the critical success factors in supply chain management. These include but not limited to the following:- Lower total delivered costs and lead times
Improve trading partner relationships and value
Improve Inventory performance – cost, velocity
Improve transportation Performance – cost, speed, and service
Lower break-even costs and times
Increased revenues
Increase flexibility/visibility/responsiveness
Timely information exchange Improve Customer Service and Value
Environmentally friendly and socially responsive value chain
Improve Shareholder Value
Does Ghana and the ECOWAS sub region need a coherent supply chain management strategy and implementation plan?
Sustained economic growth in selected countries and regions in Asia, Europe, and the Americas are inextricably linked to supply chain management. Notably all these countries and socio economic clusters are able to cost effectively value add plus efficiently manage the inflows and outflows of goods and services both locally and internationally. For Ghana and the sub region to achieve double digit growth and create much needed jobs, companies must be able to compete with their counterparts globally through lean, agile and responsive supply chains.
Comparing where Ghana, the ECOWAS sub region and the rest of the continent is today with 10 years ago, have you seen significant strides in the various areas of supply chain management?
According to the IMF Sub Saharan Africa's growth performance during the last 3 years has been the best in the last 3 decades. Selected countries over the last 10 years have seen significant economic growth with Ghana, Nigeria and relatively smaller countries like Ghana virtually doubling their respective nominal gross domestic product to $255 billion, $115 billion and $12 billion respectively. This growth can be partly attributed to improvements in supply chain management. In a number of selected industry verticals, one has seen a number of companies make significant strides in the use of SCM as a weapon for competitive advantage. Nonetheless one believes that the Ghana and the sub region can do much better if there is a more coordinated and action oriented effort between Governments and the private sector in relation to infrastructure development. The coordination will necessitate more innovative, multisectoral approaches to resolving these inter and intra country linkages. To date, it is logistically easier to transport goods from the Americans, Europe and the Middle East to selected parts of Africa than from Ghana into the sub region and the Americas. This is primarily due to the fact that there is still very limited value adding activities and links between Ghana and other parts of the continent, Americas and Asia.