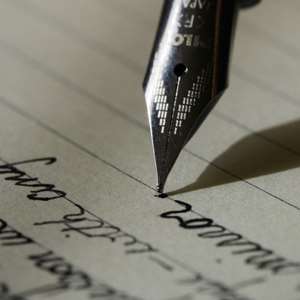 The association of Akyem Abuakwa nationals in London to which I belong is called Susu Biribi (Think About Something That Is Positive.)
Unfortunately, many Ghanaians remember Susu Biribi through a once-doughty football club.
 But I can assure you that another Susu Biribi is alive and kicking, and meets once every two months at St Anselm's church hall, in Kennington, South-east London.
It is one of the most ardently loyal Akyem Abuakwa institutions that I know of. Not too long after the current Okyenhene, Osagyefuo Amoatia Ofori Panin, had been elevated to the Ofori Panin Stool (in October 1999) the association was informed that the Osagyefuo was to pay a visit to London, accompanied by some of his important Wing Chiefs.
Off its own bat, the association set up committees to plan how the visit could be made memorable and ended up by going to rent a brand-new apartment in a luxurious new London development near the docklands, and invited the Okyenhene to occupy it with his entourage.
Susu Biribi also hired a hotel banqueting hall to host a special dinner/dance for Osagyefuo and his entourage.
These expenses ate into the funds we collect to provide for the welfare of the membership when the need arises. But no-one objected: we felt it as a duty to the state that gave us birth. I wish we had adequate finds so that the Osagyefuo could invite our representatives to every important festival at home over which he presides.
The members of the association who hail from Asiakwa, in the 'Nifa" or rightwing division, went one better and invited one of the Wing Chiefs who accompanied the Osagyefo — the Asiakwahene or Nifahene, Nana Agyemang Ababio, who was then 92 years of age —  to become the personal guest of one of our members, Mr Akwasi Asamoah. This was because we considered that he was of too advanced an age to encumber anyone other than one of his own subjects.
As children, it was drummed into us that 'Osiakwani, wani abue!' (a son of Asiakwa is a discreet person.) When we took him, some people didn't understand it. But we knew what we were about.
Anyway, these memories flooded back into my mind when I accompanied the president of Susu Biribi last Saturday evening, to go and pay our respects to Osagyefuo, who was on a short visit to London.
Those of our countrymen who do not quite understand chieftaincy often marvel at the 'fuss' they think we make over our chiefs.
What they probably don't fully realise, maybe because they were brought up in different circumstances, is that if you are raised in any decent town in Ghana, like Asiakwa, everything revolves around the chief, and I mean everything. When it is necessary to go and clear the paths of weeds, it is the chief who orders dawuro [gongong] to be beaten to announce that the task is about to begin.
And our most exciting days — at the Ohum or Odwira Festivals, for instance — reached a climax when the chief sat in his palanquin and was carried around the streets of our town. As he passed by and everyone hailed him, one got a sense of community that could not be duplicated by anything else.
A football match, for instance, was more exciting all right. But you took sides and supported one team against the other. At a traditional festival, you were one with everybody. And it felt great.
Our audience with Osagyefuo on Saturday was free-wheeling and conducted in an absolutely comfortable atmosphere, for the Osagyefuo, as usual, was totally unpretentious. I shall try and summarise some of the ideas that emerged from our discussions.
1. Why is it that our Government, which is full of very intelligent people, allows itself to do things like building a road in sections, with good parts at each end, whist the middle is as rotten as could be? Look at the Accra-Kumasi road, for example. There are good parts from Accra to Nsawam, then very bad parts, and then, nearer to Kumasi, some very good parts once again.
What sin has 'the middle' part of the road committed against anyone? Driving on a good road, with the adrenalin flowing, and changing suddenly into a slow crawl, during which one dodges deep holes in the road, adds to the strain of driving, forces one to lose concentration, and contributes to accidents.
Our country is 51 years old and we can't allow ourselves to have a motorway of a mere 180 miles or so, between its two most important towns, Accra and Kumasi? Even the 'good parts' — why are they not divided into proper, barrier-sectioned, two-three lane motorways, where vehicles going in one direction cannot meet other vehicles going in the opposite direction and collide headlong with them?
Why don't we have hard shoulders where broken down vehicles can be parked to prevent other vehicles running into their backs, as so often happens on our roads, with horrendous fatalities resulting from such shocking accidents?
We are constantly hearing of collisions in which tens of people die.
 Doesn't that tell us something? Or do we think it is the gods punishing us? How can a people's government of the type that the NPP is supposed to represent, undertake development projects that only serve to kill the very people the government has sworn to serve? It is an example of what is called disconnect. And it is shameful beyond words.
When the IMF and World Bank guys in suits visit us, how do we transport them? I bet we scare the daylights out of them whenever they venture out of their hotels and on to our roads, where they can see the numerous terrible accidents on our roads
They would most certainly look with favour on applications for assistance to turn our horrible roads into motorways, but it appears we are timid in our approach. Everyone is afraid of our roads — I mean, even our President was nearly killed in a road accident. And the one before him. But…
2. Do our road-builders take the social and commercial aspects of life into consideration when they plan our new roads? Look at the Apedwa-Nkawkaw section of the Accra-Kumasi road.
Because it has by-passed important economic centres like Amanfrom, Odumase and, of course, Kyebi, Apapam, Tetteh, Sadwumase  and Asiakwa, the foodstuff traders in those areas have been deprived of their lucrative business.
There used to be a fantastic restaurant/rest-stop at Asiakwa called "SOS' that was extremely well patronised by passengers on State Transport Corporation buses in particular.
It has been killed stone dead. Killed by road-planners who don't take the social effects of road-building into account. If you ask them, they will say, 'But we plan to reconstruct or — a word they love to use — upgrade the secondary roads that provide a link to the main new road.' But, of course, everyone knows that that is the end of the story.
3. When are we going to have the courage to bring the streets of our towns and villages up to scratch, by marking out clear streets and even avenues, naming them prominently and numbering the houses on them in the logical, numerical order, odd numbers on one side and even numbers on the opposite side? What am I talking about?
At Asiakwa, for instance, soil erosion has morphed the streets that were mapped out in my childhood into each other and they are unrecognisable as individual streets. Gutters are filled with silt
Bridges are dangerous to drive on. Yet there is a redoubtable town planner in the town, in the person of Mr Kofi Agyemang, one of the people whose planning prowess made Sunyani the beautiful town that it is, and formerly, a major town planner for Zambia. But he's retired now and it is up to the district assembly to employ him to lay out Asiakwa anew and implement his other ideas.
Talking of town-planning, Kyebi is still properly well laid out, and all that is required is for the houses to be numbered logically. And talking of Kyebi — my condolences to the family of Nana Amma (Mrs Sophia Amofa) who passed away some time ago
 I was her classmate at Kyebi Government Senior School — she and her late brother, Kwame Asiedu. She was the only girl in our class allowed to wear 'Achimota Sandals' to school; this was supposed to be on 'doctor's orders'. But who was to verify this, since her father was the Okyenhene, Nana Ofori Atta II?
Despite her high status as a princess, she was very friendly and humble, and she behaved like a lady throughout her school career. I confess that I had a crush on her, and that in order to impress her, I learnt how to sing some of Lord Kitchener's calypso songs with which to entertain her.
When we met in London, we used to call each other and yak and yak and yak about the old days. I went to a party at her home in the east end of London. I was guest of honour when she celebrated her birthday in London and hired a hall for the celebrations.
What happened to Nana Amma? Apparently, she went to Kyebi some months ago to bury her sister. Unfortunately, she died within a few days of arriving.
It is so tragic. What will her sister say when thy met at 'Asamando'? Due, Oheneba Due! (Condolences).
4. Environmental renewal ought to become a major plank of our development.
The trees around such rivers as Birem, Densu and Supong, that kept the rivers alive and cool, have mostly been cut down recklessly — usually by those enemies of communities known as 'chain-saw operators', and these rivers are drying up, if they haven't dried up already.
At Asiakwa, for instance, the Twafuour stream, which in my childhood, could be swum in, and has completely dried up.
 And Supong, which could swell up so much during the rainy season that kids were warned off certain ebun or deep sections of it which, if the kids fooled around there, could get them drowned, is also on its last legs. Supong has become a mere trickle of water! It is a taboo statement — but there it is.
Densu too has become choked with weeds and algae  and is  no longer the force it once was.
Densu? Oh my God — ewiase asei! (the world has gone caput!) Densu used to be so regal that even when you were in a vehicle crossing the Densu bridge at Nsawam and you looked down into the water, you felt fear. Today, Densu has gone to the dogs. Yet, there are methods known to man for reviving dying rivers. Why are we doing nothing to save it?
In fact, if we perform to our usual standards, we shall do nothing, until one day we wake up to find that we need to import water — most probably from desert countries like Libya or Saudi Arabia, which have learnt to harvest water from deep underground, or from machines that turn salt water from the sea into potable water.
I left Osagyefuo's presence feeling quite refreshed. He is ever ready to give his opinion to his interlocutors, and since he meets all the important people of the country from time to time, I am sure he's giving, and will continue to give, them a mouthful.
I say, to him, on behalf of all Ghanaians: Nana, please do not by shy to use the access you have.   
And please do not assume that it is unnecessary to say what you have to say, because it is known to the powers that be, who, did indeed receive the same education as yourself, and were brought up in the same manner as you.
By their fruits we do know them! If they would have done it — if they could do it — they would have done it and no-one, least of all you, would have felt the need to tell them.
Please continue to be on their tails, Nana. Okyeman is behind you: 'Wo ne Kurotwiamansa a onam sesaa ase ma seseaa woso biribiribiribiri!'(The Mighty Leopard who makes the thickets tremble biribiribiribiri when he parts them — in passing to go on his way!)
Even if you don't speak Twi, that short passage should make you appreciate why chieftaincy will last a long time in our country. It is poetry incarnate.
Crafted by illiterate poets who didn't know how to write, and yet could expertly employ — do you remember your poetry lessons? — rhyme, assonance, onomatopoeia, alliteration and metaphor — all in a mere five or so lines!
Who were these poets? Why were they so good? I venture to suggest that they somehow knew they were creating an institution that would personify the very survival of their culture:
Kurotwiamansa
A onenam seseaa
Ase
Ma seseaase
Woso
Biribiribiribiri!….
Wow!