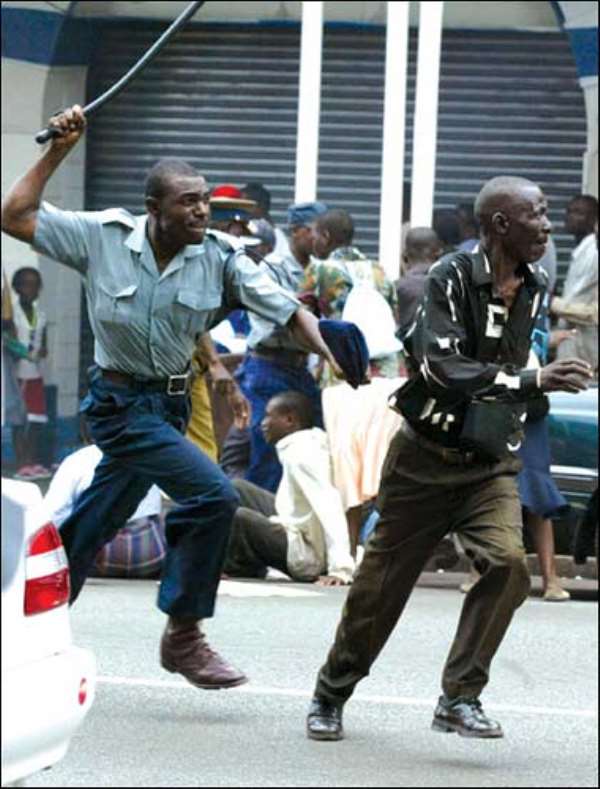 ACCRA (AFP) - A court in Ghana on Friday rejected a request from Ivory Coast to extradite a top ally of former president Laurent Gbagbo, ruling that charges against Justin Kone Katinan had "political motivation".
Katinan fled to Ghana in 2011 as a violent post-electoral conflict shook Ivory Coast and he has served as Gbagbo's spokesman since the ousted strongman's arrest in April that year.
The current government in Ivory Coast has accused Katinan of raiding banks when he served as Gbagbo's budget minister while the regime crumbled.
Ghanaian magistrates court Judge Aboagye Tanor said the charges against Katinan "cannot be devoid of political motivation".
"I will proceed to dismiss the application for the extradition," he ruled.
Katinan was first arrested in August 2012 and Friday's decision appeared to end a year-long legal battle, but prosecutor Mathew Amponsah said he may appeal after reviewing the full judgement.
In January, Ghana extradicted Charles Ble Goude, the ex-leader of a militant pro-Gbagbo youth movement, the day after his arrest.
Amponsah explained that because Katinan had refugee status in Ghana, he was entitled to a full extradition hearing, unlike Goude.
After the ruling, Katinan vowed to continue working for Gbagbo, whom he described as Ivory Coast's legitimate president.
"President Gbagbo appointed me to work for him and I am going to work for him," Katinan told journalists outside the court, where some of his supporters celebrated after the ruling.
Scores of Gbagbo supporters fled to neighbouring Ghana during the five-month conflict sparked by his refusal to cede power after losing elections in November 2010. The turmoil cost around 3,000 lives.
Gbagbo has been transferred to the custody of the International Criminal Court in The Hague, accused of fomenting the wave of violence that swept Ivory Coast after his election defeat.
Critics of Ivorian President Alassane Ouattara have accused him of pursuing one-sided justice in place of reconciliation.
Ouattara's camp counters that Gbagbo loyalists continue to be involved in sporadic armed incidents across the west African nation and attempts to destabilise the regime.
Katinan said he wanted to see "reconciliation and peace" in his home country, but did not feel it was safe to return. He said he plans to stay in Ghana.
He had consistently denied the charges, saying the banks he was accused of robbing were ordered open by official decree so that civil servants could be paid during the crisis.
The banks had been shuttered following an order from France, which backed Ouattara. French troops and UN forces helped to oust Gbagbo.
Katinan said he had been arrested in Ghana "for nothing".
There have also been reports of Gbagbo stalwarts using Ghana as a base to plot the downfall of Ouattara's regime.
There have been isolated but deadly shootings near the border.
Ghana's ruling National Democratic Congress party was seen by some as being allied with Gbagbo's Ivorian Popular Front (FPI).
But Ghanaian President John Dramani Mahama has publicly vowed to crack down on any Ivorian exiles looking to sow chaos in their home country.