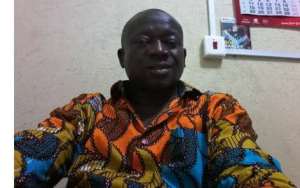 The Southern Sector distributor of the Tamanaa Company's Ltd, Alhaji Musa Abubakari has observed that the future of the country's rice industry stands bleak.
He lamented that rice producers have no hope that the challenges confronting the sector can be resolved due to the lackadaisical attitude of government.
Speaking to the Correspondent in an interview, Alhaji Musa Abubakari who also doubles as the Chairman of the Moslems Executive Foundation (MEF) indicated that efforts of the players to ensure more rice production in the country continue to derail.
He said previously rice production in the country was encouraging, leading to job creation and revenue mobilization to support the government.
According to chairman Abubakari who is also the Managing Director of Basfam Co.Ltd in Kumasi, it took rice producers by surprise when they realized that several companies have been allowed to import foreign rice into the country.
Chairman Musa said the situation compelled local players to meet the sector Minister who gave assurance to discourage the foreign import.
He lamented that the assurance of the sector minister has yielded no results as more foreign rice conitnue to flood the market crowding out the local businesses.
According to him, his company and other local rice producers have large quantities in stock that have not been distributed due to the demand of foreign rice.
"The sector Minister has failed to support us to produce the local rice in quantities for both local consumption and export," the business man disclosed.
Alhaji Musa Abubakari told the Correspondent that his company, Tamanaa Co Ltd with over 4,000 workforce maybe compelled to lay off the workers if the marketing and sales continue to deep.