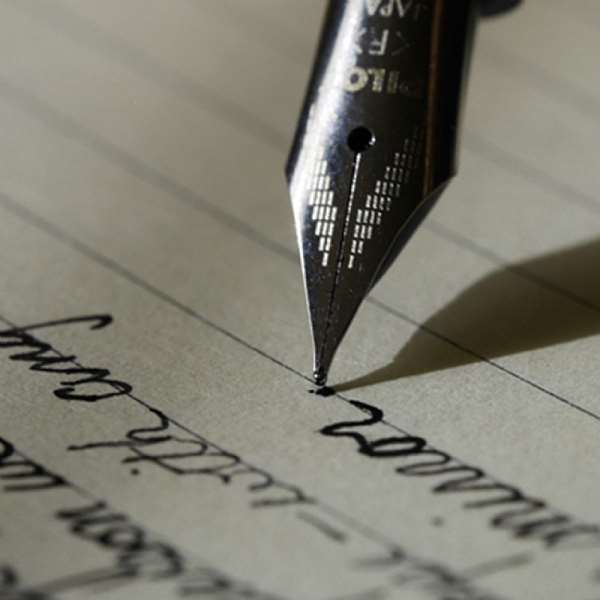 It is true that most of us do not know what to make of the practice of 'juju'; the Ghanaian who is born and bred in Ghana, will properly react to it either with indifference or with fear, many people automatically will say 'God forbid' as a reaction to the very mention of the word.
A visitor here will be intrigued at the mention of 'juju' and will want to explore it but the Afro-European who simply wants to find his/her roots cannot help but to think that Africa and juju are one and the same word.
The underlying factor is that, the subject of juju with its synonyms black magic, supernatural powers, witchraft, voodoo etc permeates every aspect of our society from social, economic to politics and we will explore the influences as we go along.
First of all, let's look at how foreigners understand and define juju: J. Plunky Branch of the Plunky & Oneness band from Richmond, Virginia, U.S.A. defines 'Juju' as the 'ritual and rhythm and spirituality and joy.'
A Canadian-born Indian, Apoorva concluded that 'Juju is the Ghanaian (and maybe West African?) word for many superstitions/powers/magic associated loosely with traditional beliefs. Juju is both noun, verb and adjective – you can have juju, or magic powers – you can do juju, or influence something with your powers, or you can have juju shells, or juju beads etc., - items influenced by juju. It also includes communing with/invoking the ancestors, any and all big superstitions..'
The Ghanaian will define the subject as the use of supernatural powers to influence an activity or a person's life negatively or positively' or 'the practice of using black-magic, voodoo.
Whichever way, the fundamental belief is that 'juju' is seen as a practice that people use to harm people more than used to help people. Secondly, people use it only for self-interest; for instance if one wants to acquire wealth through supernatural powers, he or she will have to sacrifice something or another person to enable the 'medicine' to work. For this reason alone, most people frown upon the practice and for some the idea is simply ridiculous. Some people argue that if African magic really existed, why didn't we use it to fight the slavery and colonialism in the past? Good question but I don't have an answer to that; may be you do.
Though the practice of juju is deeply rooted in African traditional religious tenets, the use of juju to harm people is not accepted by 'traditional principles'. In some cases, the gods are believed to punish people who abuse the practice to serve as a deterrent for deviants. For instance, some mental illnesses are associated with punishment for such people who use juju.
Generally, the Ghanaian attitude towards the practice of 'black magic' is that of cautiousness, sometimes indifference or outright disapproval of the subject.
The legendary fact about juju in Ghana: it is believed that people go for juju to enable them acquire wealth or for protection from their enemies or tragic incidents. However, the most popular of them is 'success'; not too long ago, on one of our university campuses, there was a rumor about a girl who died after she was forced to lick an everlasting sore on the leg of a rich Nigerian man.
The reason being that, the more he got his sexual partners to lick his wound, the more money he got. As disgusting as the image may seem, this story was widely believed to be true until a head count revealed that no student had died. As to how the story started is not relevant here but I just want you to see the important role played by the concept of 'juju' or black magic in the Ghanaian community.
There is also the story of a very popular woman whom I got to know about through a business relationship. She could not risk being interviewed for our paper because she feared public castigation.
According to her, she and her family have suffered from rumours that her wealthy business was started by her father as a family business using 'juju' and that involved sacrificing their elder brother's blood. For that reason, someone had to die every other year in the family.
Of course, several of these stories abound but the truth of the matter is that people believe that juju exists and for this very reason, it is easier for some people to accuse successful people in all fields of the practice of juju.
A couple of days, a gospel musician was accused of using juju to further her music career.
'Agbamami' a popular woman who owns a local restaurant in Tema said in an interview on TV3 that she had been accused of using witchcraft for her business. These social accusations and rumors almost destroyed her business.
When people feel that they cannot explain why Mr. A or Ms B is suddenly amassing wealth, the easiest conclusion is that Mr, A went for juju or Ms. B turned her on into 'A Vegetable' for juju. (that was until cocaine & drugs came unto the scene).
Antie Cee is a 'Waakye' seller in Achimota; in the area in which she sells her food, there are five other 'Waakye' sellers. However, the queue for her waakye is always long and lots of influential people come to buy her food despite the fact that there others there. For this reason, her competitors accuse her of using juju to boost her sales; so strong were these accusations that, she had to pack out of that area.
This situation is explicable: her food is well cooked, she uses a glass caging instead of the net that the others use. She uses disposable packs instead of the polythene that the others use and she has neatly dressed young ladies who serve customers with the best of tenderness. Tell me, are these not enough reasons to make her a successful businesswoman set apart from her competitors?
The political realm has had its fair share of accusations as far as using the supernatural for achievements is concerned. During the NDC reign, Rawlings had been accused several times of consulting with fetish houses especially from the Volta Region. The present government is not spared from these allegations; President Kuffour has received his share of public rumors concerning the use of black magic. As to whether this is true or not is another subject…Here I would like to ask that if a politician wins an election, does it mean that the juju he performed influenced the psychology of thousands of voters?
Do you remember that story about the Indian national football team? According to an extract from Apoova's EWB in Ghana' the Indians "played Ghana in a match, and used juju! The Ghanaian keeper was seeing 8 footballs instead of one – they had lions on the field and snakes! Your people, they have powerful juju! So FIFA barred them from ever playing internationally!!"
We know for a fact that our local football teams perform certain rituals before they go unto the field to play a match. These rituals are supposed to help them win the game. Imagine if both teams performed their various rituals, does that mean that the loser in the game had lesser powers? Wouldn't it be more fun if a game remains a game instead of being shrouded in mysterious practices?
Recently I heard that a curse has been placed on the La police by a fetish priest and it happened right here in the city of Accra.
The notorious armed robber, Atta Ayi who was alleged to use talisman as protection was arrested because on his last operation the juju failed him (according to the stories).
So even with law and order, the subject cannot be ignored. It is for this reason that page 20, section 207, clause 2 of the Nigerian Constitution acknowledges and makes the use of harmful juju illegal.
'The State Commissioner may by order prohibit the worship or invocation of any juju which may appear to him to involve, or tend towards the commission of any crime or breach of peace, or to the spread of any infectious or contagious disease.'
I like that clause but I know the Nigerian authorities will have a problem when it comes to arresting a fetish priest or a juju practitioner because nobody will want to deal with someone who can cast a spell on you, right? And obviously, we will encounter the same problem hear in Ghana should we decide to pass such a law.
I am not saying that you should not believe in juju and I am certainly not saying that the practice does not exist; all I am saying is that it is time we stop making unnecessary accusations at people who have succeeded in one field or the other. It is time we start thinking objectively as Ghanaians instead of letting superstitions cloud our judgments.
At the same time, because people believe in the practice of juju, people practice it; to such people it is about time these negative practices are stopped. If people stop such practices, it means that the demand for human parts for rituals will reduce significantly and its related murders will eventually stop…well that is what I want to believe but then you will agree with me that solutions to the topic is a difficult one so may be you can suggest some and mail it to me for publication, what do you say?
By Esenam Dumenu, writing in her column 'Esenam Writes' in the dailyEXPRESS