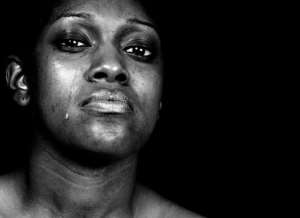 A Ghanaian lady has shared the troubles she is having in the bedroom with her husband.
According to the lady who shared her story anonymously, she and her husband did not believe in sex before marriage and were saving themselves for their wedding night.
Finally on their wedding night, which is usually supposed to be a time of bliss turned sour, as she finally got to meet her husband's intimate parts in bed.
She indicated that her husband is heavily endowed, his manhood is thick and long and more than she can ever handle.
She states in her own words, "I have been with quite a number of men in my 20s but what I saw between my husband's legs made my horniness vanish. The man was too huge. And not just above average. I mean abnormally huge."
She is therefore seeking advice from readers on how best to handle the situation.
Watch her full confession here: