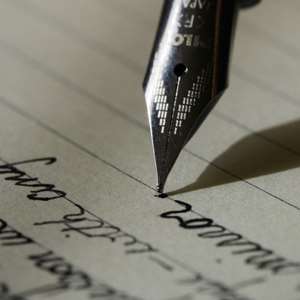 IS GHANA REALLY 49 YEARS OLD? HOW ON EARTH SHOULD A 49 YEAR OLD NATION BE FIGHTING OVER A SIMPLE DEMOCRATIC PRINCIPLE, ROBAP?
Happy birth day Ghana! How far have we come and where are we heading towards as a nation?
In 1821, the British Government took control of the British trading forts on the Gold Coast. In 1844 Fanti chiefs in the area signed an agreement with the British that became the legal steppingstone to colonial status for the coastal area. From 1826 to 1900, the British fought a series of campaigns against the Ashantis, whose kingdom was located inland. In 1902, the British succeeded in establishing firm control over the Ashanti region and making the northern territories a protectorate. British Togoland, the fourth territorial element eventually to form the nation, was part of a former German colony administered by the United Kingdom from Accra as a League of Nations mandate after 1922. In December 1946, British Togoland became a UN Trust Territory, and in 1957, following a 1956 plebiscite, the United Nations agreed that the territory would become part of Ghana when the Gold Coast achieved independence on March 6.
HAPPY BIRTHDAY GHANA
On March 6, 2006 Ghana will be 49 years old. Ghana's 49th birthday is here and soon she will be 50 (golden jubilee). Thank God for Ghana and the peace she has relatively enjoyed over the years compared to our neighbors in the west coast of Africa.
It is rather unfortunate that at this august hour of our nation's history some pockets of Ghanaians who call themselves 'concerned Ghanaians are trying to foment trouble over the ROPAB. One would have hoped that they had genuine concerns but unfortunately everything seem to point to the fact that they are only using the current situation as a bait to carry out their long harbored ill will for the country and her Diaspora. It is indeed preposterous that the opposition would refuse to come to the table to talk over such important decision on our democracy. The opposition, mainly, NDC ought to stop resorting to chaos and confusion as a solution to their demand.
On this august occasion of Ghana's 49th year of birth we cannot but remember some names and extend to them our gratitude. First for those still living who had fought relentlessly for the 'freedoms' (though only social) we so enjoy today. This author doffs his hat for the NPP and Kufour in this regard. For never before in the history of an African nation had freedom of speech and expression been so practiced in the history of Africa than what Ghana enjoys today. So far we have not heard of anyone getting lost for expressing any counter position of the incumbent government. To this author this is a plus and an indication of the right direction Ghana is heading. Except for the troubles that still hang around the neck of the Northern Region and the many corruption cases, Ghana has been relatively peaceful... Yes, and we all admit that the NPP and Kufour would have to work harder on her priorities and the zero tolerance in order to meet our full admiration. Yet it all begins with the assurance of Peace and Stability in our nation. Let us pray, fellow Ghanaians that those thugs among us will not have any ground to continue preaching fear and intimidation. And God by our side we shall surely avoid incidence that has crippled our neighboring African countries-to wit, Liberia, Senegal, Ivory Coast, Nigeria, and the like. The eyes of the LORD are upon our nation and with our continued prayers for peace and tolerance from our government. No pestilence shall meet us no matter how hard she tries! This is our heritage as a people called the star of Africa.
Many of Ghana's gratitude go to "The Big Six"--Joseph Boakye Danquah, Obetsebi-Lamptey, Ofori-Atta, Ako-Adjei, Kwame Nkrumah & Akufo-Addo, these were the leaders of the UGCC who fought for Ghana's independence.
President Kufour has suggested that Dr Joseph Boakye Danquah of "The Big Six" be named a compatriot saint of Ghana for the selfless and dedicated role he played in the nation's political history."To be able to serve his nation with single mindedness, J.B. Danquah opted for poverty instead of a promise of unbroken run of financial successes full-time legal practice held. A great Patriot, who had a passion for the truth and lived his political life in the open; he spoke for the people and never benefited from his toil and I believe that makes him a saint"(President John Agyekum Kufuor). Kufour describes J.B. as the pathfinder, who blazed the trail for the country's independence and gave the name "Ghana" to the nation. ). According to President Kufuor, Dr J.B. Danquah was the best Prime Minister Ghana never had.
Perhaps our biggest Thank You as a nation must go to our first President, Osagefo Kwame Nkrumah whose legacy has persistently showed by his constructs that there will be not many infrastructures in Ghana if Ghana had not had him. After independence, the CPP government under Nkrumah sought to develop Ghana as a modern, semi-industrialized, unitary socialist state. It is obvious that many would disagree with this author that Nkrumah has brought Ghana this far but they are entitled to their own opinion. Think of the infrastructures that hold the economy of Ghana together and see who engineered them-the Akosombo Dam, the Tema Habor and its concomitants Our educational structures (the many primary and secondary schools and our higher institutions, KUST, Legon, Cape Coast University, Wineba and our Polytechnics), the Kotoka International airport etc.. Have we been able to add more to Ghana or taken from it? You are the better judges. HOW FAR HAS GHANA COME? The CPP's control was challenged and criticized, and Prime Minister Nkrumah used the Preventive Detention Act (1958), which provided for detention without trial for up to 5 years (later extended to 10 years). On July 1, 1960, a new constitution was adopted, changing Ghana from a parliamentary system with a prime minister to a republican form of government headed by the dominant Nkrumah. In August 1960, Nkrumah was given authority to scrutinize newspapers and other publications before publication. This political evolution continued into early 1964, when a constitutional referendum changed the country to a one-party state. It must be recalled that two of the Big Six, Danquah and Obetsebi-Lamptey died in Nkrumah's prison cells, where earlier, all six had been locked up by the British. On February 24, 1966, the Ghanaian Army and police overthrew Nkrumah's regime. The image of Ghana in international politics has never been the same since the overthrow of Nkrumah. The leaders of the February 24, 1966 coup established the new government around the National Liberation Council (NLC) and pledged an early return to a duly constituted civilian government. Members of the judiciary and civil service remained at their posts and committees of civil servants were established to handle the administration of the country. Ghana's government returned to civilian authority under the Second Republic in October 1969 after a parliamentary election in which the Progress Party, led by Kofi A. Busia, won 105 of the 140 seats. Until mid-1970, a presidential commission led by Brigadier A.A. Afrifa held the powers of the chief of state. In a special election on August 31, 1970, former Chief Justice Edward Akufo-Addo was chosen President, and Dr. Busia, another visionary Ghanaian became Prime Minister. Unfortunately, Kofi Busia could not stay longer than a year and a half to implement and execute his golden vision for Ghana, thanks to another guy in uniform.
Faced with mounting economic problems, Prime Minister Busia's government undertook a drastic devaluation of the currency (A bad precedence for Ghana's economy though) in December 1971. The government's inability to control the subsequent inflationary pressures stimulated further discontent, and military officers seized power in a bloodless coup on January 13, 1972. Col. I.K. Acheampong formed the National Redemption Council (NRC) to which they admitted other officers, the head of the police, and one civilian. In 1975, government reorganization resulted in the NRC's replacement by the Supreme Military Council (SMC), also headed by now-General Acheampong. Unable to deliver on its promises, the NRC/SMC became increasingly marked by mismanagement and rampant corruption. In 1977, General Acheampong brought forward the concept of union government (UNIGOV), which would make Ghana a non-party state. Perceiving this as a ploy by Acheampong to retain power, professional groups and students launched strikes and demonstrations against the government in 1977 and 1978. The steady erosion in Acheampong's power led to his arrest in July 1978 by his chief of staff, Lt. Gen. Frederick Akuffo, who replaced him as head of state and leader of what became known as the SMC-2.
Akuffo abandoned UNIGOV and established a plan to return to constitutional and democratic government. A Constitutional Assembly was established, and political party activity was revived. However, on June 4, 1979, his government was deposed in a violent coup by a group of junior and noncommissioned officers--Armed Forces Revolutionary Council (AFRC)--with Flt. Lt. Jerry John Rawlings as its chairman. The AFRC executed eight senior military officers, including former chiefs of state Acheampong and Akuffo; established Special Tribunals that, secretly and without due process, tried dozens of military officers, other government officials, and private individuals for corruption, sentencing them to long prison terms and confiscating their property; and, through a combination of force and exhortation, attempted to rid Ghanaian society of corruption and profiteering. A constitution was soon drawn and power was handed over to President Limann and Parliament of the Third Republic on September 24, 1979. But on December 31, 1981, barely after a year in office, Flight Lt. Rawlings and a small group of enlisted and former soldiers launched another coup that succeeded against little opposition in toppling President Limann.
Rawlings and his colleagues suspended the 1979 constitution and established the Provisional National Defense Council (PNDC), initially composed of seven members with Rawlings as chairman, to exercise executive and legislative powers. The PNDC created the National Investigation Committee to root out corruption and other economic offenses; the anonymous Citizens' Vetting Committee to punish tax evasion; and the Public Tribunals to try various crimes while they, the PNDC looted and stored treasures to themselves
Under international and domestic pressure for a return to democracy, an assembly was charged to draw up a draft constitution to establish a Fourth Republic, using PNDC proposals. On May 18, 1992, the ban on party politics was lifted in preparation for multi-party elections. The PNDC and its supporters formed a new party, the National Democratic Congress (NDC), to contest the elections. Presidential elections were held on November 3 and parliamentary elections on December 29, 1992. On the protest of foul play, members of the opposition boycotted the parliamentary elections which resulted in a 200-seat Parliament with only 17 opposition party members and two independents. The December 2000 elections ushered in the first democratic presidential change of power in Ghana's history when John A. Kufuor of the New Patriotic Party (NPP) defeated the NDC's John Atta Mills--who was Rawling's Vice President and hand-picked successor. Kufuor defeated Mills by winning 56.73% of the vote, while the NPP picked up 100 of 200 seats in Parliament. The elections were declared free and fair by a large contingent of domestic and international monitors. In December 2004, eight political parties contested parliamentary elections and four parties, including the NPP and NDC, contested presidential elections. This election was reported to have a remarkable turnout of 85.12% according to the Election Commission. Despite a few incidents of intimidation and minor irregularities, domestic and international observers judged the elections generally free and fair. There were several isolated incidents of election-related violence, but the election was generally peaceful in most of Ghana. John Agyekum Kufuor was re-elected president with 52.45% of the vote against three other presidential candidates, including former Vice-President John Atta Mills of the NDC (US Department of State). THE NATION GHANA Comprising mainly of Akans, Ewes, Gas, Moshi-Dagombas in her ethnic composition, Ghana is predominantly a Christian nation comprising 69%.of the religious make up of the nation. Muslim follows with 15.6%, while traditional and indigenous beliefs make up 8.5%. Akan (which includes Asante Twi, Akwapim Twi, Akyem, and Fanti) form 49%, of the nation Mole-Dagbani 16%, Ewe 13%, Ga-Adangbe 8%, Guan 4%, others 10% follow respectively. As a nation Ghana's health policy has little to be desired. Infant mortality rate in Ghana is 64/1,000 and life expectancy stands at 59.2 yrs for women and 55.5 yrs. for men (2003 EST.). Over 50% die is motor accidents. Ghana of today has a work force of 11.1 million (Agriculture and fishing--47.9%; industry and transport--16.2%; sales and clerical--19.3%; services--5.9%; professional--8.9%; other--1.8%) with an annual growth rate of 2.7% (2004 EST.). Inflation rate is 12.6% (2004). It is believed that Ghana's GDP now stands at $8.7 billion (2004) with a real GDP growth rate of 5.8% (2004) and a per capita GDP of $395 (2004). The statistic looks good but we are yet to see the results reflecting in the lives of the people. Ghana today has a population of 22 million (2005 est.US Department of State), with about 5 million scattered in the Diaspora for economic reasons. Before 2000 it was mainly on political reasons.
THE STATE OF THE ECONOMY TODAY
With a density of 88/sq. km. (228/sq. mi.)Ghana is blessed with good vegetation and natural resources, though highly mismanaged; greatly due to our various incompetent military administrations since 1966. Ghana has 70% arable and forested land. . Ghana's natural resources include: Gold, timber, diamonds, bauxite, manganese, fish and her agriculture products include--cocoa, coconuts, coffee, pineapples, cashews, pepper, and other food crops like rubber. Mining, lumber, light manufacturing, fishing, aluminum, tourism are among her business and industry. Ghana's exports averaged at $2.5 billion (2003) with cocoa bringing in an income of $818 million. The other major exports are aluminum, gold, timber, diamonds and manganese. However Ghana's import far exceeds her exports at $3.3 billion. Majority of Ghana's import are from oil (petroleum products) at $563 million(US Department of State). This figure should not amuse Ghanaians because Ghana government sells petroleum to Ghanaians above the world market price. So where does the profits go? Ghana also imports food, and other industrial raw materials WHERE IS GHANA HEADING TO? Although some may argue that the coup of 1966 was a necessary evil, subsequent coups have shown us beyond doubt that Ghana has not seen the light of day because of these khaki boys. In fact the Military as an institution needs to apologize to Ghanaians for setting the clock many years back. J.J Rawlings being the chief among the lot. And let us hope and pray that there shall be no more coups in Ghana. Our Constitution needs to state this emphatically in black and white and it must be added to the code of conduct of our military. But would this be possible if we do not have any safeguard against dictatorship? How do we make sure as a a groupr of elites do not lord over the nation or that one person in the name of a president will not run the country as his or her own kingdom?
Nifah Bankroh, a Ghanaian has suggested what he refers to as "Proposition One".
Proposition One
A number of measures that should help significantly cut down on the resurgent acts of corruption, graft, inefficiency, corruption, waste and bad governance that have plagued Ghana since its independence.
He proposes as follows.
That all Ghanaians with an interest in contesting for elected office (Unit/Development Committee Member, Assemblyman, Parliamentarian, etc) as well as Ghanaians with an interest in being appointed to other non elected positions in the executive, legislature or judiciary, must as a matter be certified as competent.
That this certification of competence take the form of a structured, formal tertiary level academic course of study to last no less than eighteen months and no more than twenty months.
That it includes courses in statecraft, law, economics, finance, development studies, ethics, civil and human rights, accountability, anti corruption, good governance as well as any other relevant subject such as to furnish those who take this course with a minimal foundation in nation building.
That it be titled, "Nation Building" and that one should have to produce and defend a 'thesis before being allowed to graduate.
That certification in this course be used as the means of entry to contest an elect able and or appoint able position, be it partisan, non partisan or independent.
That this "Proposition" takes effect from the year 2010. That those persons who will already have been in positions be "Grandfathered" in.
That also upon entry into this course, a process of psychological examination will be conducted on all participants and a psychometric profile of the participants be developed. As part of this process, an intelligence quotient and problem solving test be carried out.
The intention of these measures which are currently employed by numerous corporations, institutions and certain security agencies of a number of governments, should allow us to weed out most of the opportunists and rabble rousers who enter into politics as a means to simply enrich themselves easier.
It will allow us to separate the wheat from the chaff and the sheep from the goats and select the best of our human resource that have the right aptitude for the very important and very critical task of nation building.
The intention is to pass this proposal into law as and act or to make it a constitutional amendment by means of a popular referendum.
I am inclined to think that all well meaning Ghanaians will support such a measure. It can do nothing but help us.
The cost of such a course will have to be borne by the participant. Only the serious need apply. CHALLENGES TODAY AND Fellow countrymen and women we need to address the issue as be befitting the occasion. Let the people decide in a referendum what they deem fit for the country if neither our Parliament nor our courts can decide whether all Ghanaians are entitled to equal voting rights! Notwithstanding this author thinks it is sophomoric for Ghana to be fighting over ROPAB when the people are not guaranteed even a two square meal a day.
Alluding to the proposed immediate second demonstrations on ROPAB (within a week), the Ghana Police's reasons to the organizers of the demonstration to slow down would likely not be heeded. In his statement issued on February 20, 2006, the commander of the police force recalled that on Tuesday, February 14, 2006, the Concerned Ghanaians organized its first demonstration against the ROPAB in Accra and more than 1,500 police officers were deployed from other regions to assist. He said the police were now re-organizing and noted that the petition which the group presented to Parliament was yet to be responded to.
Folks, do we think 6 days is enough to get a meaningful response for the demands of the concerned Ghanaians? It is clear that all they want to hear is the death of the bill. First, let us diagnose the core group of the concerned Ghanaians. Are they affiliated to any political party? How different is their composition different from the organizers of the Ododioodoo incident at Asawase? Yes they have a case at any rate but what about the other 19.5 million Ghanaians who have not taken to the streets? Do we also have to go on a demonstration to make our case? Why can't they do like the D Diaspora Committee on the ROPAB did- take their case to the public on a civil note? It is unreasonable for these pockets of Ghanaians to think of ruining the celebrations of Ghana's 49th birthday. They know very well that Ghana is seriously preparing for the March 6, 2006 independence anniversary celebrations. Or is it unreasonable for the police commander to request for a postponement of the demonstration in the interest of public safety in this august period of our nation's history?
This author would have no qualms with such a demonstration if it would be a peaceful one but we all know that demonstrations organized by this opposition has never been peaceful in the absence of a strong police presence. So the question is, is such a demonstration so urgent that it should cost Ghana that much money in man-hours to manage it? Let us pray hat the organizers would reconsider to postpone the special event to any other date after March 6, 2006 or to agree to relocate it.
ROPAB has got more benefits than the fears these pocket groups are trying to kill. After all, a Ghanaian is a Ghanaian whether he goes to live on Jupiter or anywhere in the world unless he or she has so denounced this natural birthright. So what is the big fuss of the so called concerned Ghanaians? If such a bill is good for South Africa, Australia, and many nations, and it has never resulted in chaos where is the argument of the opposition? Let Ghana go forward after almost 50 years of independence.
Ghana by definition must lead the way in Africa's democracy. We cannot afford to be a follower by dint of our pioneership in the continent of Africa. The opposition had better gotten back to business and show their debating skills and stop preaching and courting chaos! After all this is what the legislative assemble, parliament is for in all republics. This republic of Ghana is more ready to listen to reason than any regime in Ghana's history so this author says it is premature for elected MPs to boycott discussions on the grounds of speculation.
The 1993 constitution lack true checks and balances, as the propose power shared between a president, a unicameral parliament, an advisory Council of State, and an independent judiciary remain but only a concept in the minds of Ghanaians. Real power is neither practiced by the Council of State, nor an independent judiciary .These two remain but the weakest and toothless bull dogs in the country. As a result the President and his cabinet always have their way without any resistance. They have been able to force their selfish agenda on Ghana and entered into useless contracts on behalf of Ghana without any legal resistance. In fact nothing has changed from the second republic. This author thinks Ghana's democracy is not going anywhere until our Constitution is amended to give the requisite powers to the Council of State, and an independent judiciary. Anything less than transforming the Council of State, into a powerful Upper house to scrutinize the arbitrary bills/decisions of Parliament would continue to witness a country with misguided priorities. Ghana's judiciary has to be independent and potent enough to over rule the arbitrary decisions of the Presidency. Ghana needs to consider these seriously before she turns 50.
REFERENCE
US Department of State website. http://www.state.gov. Retrieved 2/20/06 Views expressed by the author(s) do not necessarily reflect those of GhanaHomePage.