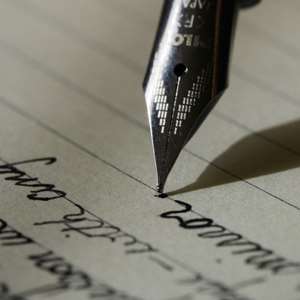 Dear Management and Staff of Modern Ghana and Multimedia
First, I wish to express my profound gratitude to Modern Ghana for publishing my articles in the raw form for the past three months or so as sent to Modern Ghana by email, through the old fashion of open letter model (my brand) so as to reach the relevant State actors especially the President of Ghana and the general public, as parts of an effort to ensure very good governance in this dear country. Thus an attempt to help in the fixing of this Country as well as change the narrative in the public discourses mostly characterized with ways and means to buy time, bantering, insults, political equalization that is who or which politicians or political party should be crowned as most incompetent or corrupt persons or political party. Hence, the discourse is mostly not based on or is with no substance probably due to poor research for intelligence on the subjects but the submissions are usually based on partisan lines hence not of National interest, hence a threat to National Security.
The electronic media or some of the hosts or anchors of the programmes for the public discourses in the electronic media are also part of the problem, it seemed they enjoy the cacophony, so they allow unwarranted, pointless, senseless arguments or info to be fed to the gullible public and upon receipt they also run amok with the arguments sometimes with insults.
As part of Fixing Ghana, this conduct must be changed to allow sound or positive debates or public discourses with no name calling or direct insults. Terms as incompetent (vacillating etc) are not insults but may be describing the reality in our dear Country and is the right word to be part of our vocab in order to make our Leaders to sit up. So thanks for free SHS which may help raise the awareness of the young generation on national issues for them to be part of participatory democracy or participatory governance. It must be noted that for participatory governance to work, there must exist a covenant of mutual trust, honesty, and open agenda with solid ideas, equity, and respect for differing views in this Country.
Some of the media personnel are fast to condemn the current acts of reckless by some personnel in the security services forgetting that, the reckless behaviour is simply a mirror of the state of the current generation described as babies with sharp teeth, bad or poor, temperament and poor professional merit or value. The old Middle School graduates like one Mr Ananikwah of GNTC fame, the late Chiana Pio, Pi Roland Ayagitam the First, the late Mr Mobila of SIC fame, were/are 100% better than some of today's holders of PHD. Some of the media personnel with their mighty mikes and pens or ignorance may be more dangerous than their counterparts in the Security Services because they are or allowing people to seriously assassinating characters of other people which cannot be healed thus disabling people from taking part in the public discourse or in the participatory governance or democracy.
What need to be understood is that the Military based on one meeting the selection criteria including citizen of Ghana and unless an act of corruption, they may sometimes not be very much interested on how one got selected in the recruitment exercise because it is expected that it will happen or is normal or a norm in all counties , even our Lord Jesus Christ selected persons who deemed to be loyal to him, Jesus said, " Come follow me and I will make you fishers of men.", Hence it is expected that Politicians may do the same by promising or asking their party followers to come and follow them to be made fishers of men but the hard training to instil discipline in and make one battle worthy and adherence to the ethics by training will be the same without discrimination because you are the son or daughter or the girlfriend or boyfriend of the President.
So like the saying that in every house or society the may be some Mensah, so the Military as human institution also has a fair share of Mensahs. So the current generation or the youth or the individuals should be identified condemned and reported to their Superiors for punishment as per code of service discipline. But what our leaders must be told is that like Judas Iscariot who betrayed our Lord Jesus Christ these so called loyalists or tribesmen etc are the people who will cause their downfall as happened to ex-President Conde of Guinea, the late President Laurent Kabila who was killed by one of his alleged loyal child soldiers or Coup makers like the then Lt Col Acheampong before Dr Busia became Prime Minister and who was reportedly promoted to the rank of Colonel or became Col Acheampong as soon as Dr Busia became Prime Minister, as a measure to solicit his support as a loyalist tribesman. The rest is history. So the youth must be warned or told by their leaders that they will not support them if they break the law.
The media houses is regarded as the Fourth Estate of the Ream or the 4th Arm of Government or the Watch dog hence they are expected to control the public discourses towards effective National building. Unfortunately most of the media houses have lost their core mandate to educate and inform the masses. Some of the Ghanaian media outlets with utmost respect, act out of ignorance, mischief and agenda settings and therefore deepening the ignorance of the masses through misleading information. Hence, through our media, our society is enslaved or dominated by magicians or juju persons, tricksters, Slay Queens, bad marriage counsellors and bad pastors/bad imams who are causing problems in some marital homes and bad political actors with their cacophony of equalization or who is more corrupt than the other, hence and indication that both the host (media) and the panelists are not up to scratch otherwise mischievous or not able to think outside the box.
It is very sad that some members of the academia and analysts who are expected to help enrich or shape up the conversation in a professional way also descend into the gutters and thus end up messing up the matters with no real professional touch on the subject, hence one may ask where are the intellectuals who clamoured or have been clamouring for research and neutral allowances etc?.
Please before I expatiate further, let me also thank Multimedia especially Joy FM, the producer and Lawyer Samson Lardy Anyenini for setting the pace with their News file for 21 May 2022. I happened to listen to the tail end of the submission by my dear sister Ms Brigitte Dzogbenuku on matters on the Dual Citizenship and did not agree with her so my next topic is to educate my dear Sister and others why Article 8 of the 1992 Constitution which embodies the sovereignty of the Citizens of Ghana was amended in 1996 to allow Dual Citizenship and why Article 8 (2) of the 1992 Constitution as amended in 1996 bans dual citizenship holders from occupying Public Policy making offices like the President, VP, the Speaker and his deputies, Members of Parliament, Members of the Public Service Commissions, Ambassadors, Secretary to the Cabinet and in the Security Agencies as IGP, CDS and the Chiefs of the three Services of the Ghana Armed Forces.
Back to the media- The Nation expects the Media to come out with topics or invite people perceived to be neural (with apology to members of CLOSAG who are the advocates for neutral allowance) or people who are frank like Hon Peter Lanchene Toobu the MP of Wa West, Hon Nana Akomea MD of STC, Hon Lawyer Appiah Kubi, Mr Charles Owusu, Professor Agyekum etc to speak on national issues after they (the media) have also done a research or an investigation on the national issue for discussion so as to help shape up good national policies or ventures or correct the wrongs etc and not to allow politicians for their stomach or party interest to hijack or pollute the public discourse as if the media is organizing a debate to determine the vociferous persons or the most corrupt side.
This nation has seen o recorded a lot of loss of directions or and incurred serious financial losses due to corruption otherwise lack of proper or critical thinking by our political leaders both past and current making the country to be facing serious challenges due to their mismanagement of State resources including time. For instance, is President Nana Addo saying that he and other leaders of this country were and are not aware how State Enterprises especially the Ghana Airways, etc have been and are being managed badly by the Managements? and therefore privatization or public-private partnership is the answer to our woes.
If yes, then what was the rational for the current administration adding cost to cost by setting up a wasteful Ministry of Aviation to see to the acquisition of a National Airline when the history of how Ghana Airways was badly managed could be recited by students of SHS, since the list of the errors are part of the lessons notes of SHS1 or form one or so. Do we need one Captain (Pilot) Solomon Kwakye Quianoo, a celebrated Ghanaian pilot now with McDan Aviation Service to remind us of how badly Ghana Airways has been managed?. We should rather encourage and support Ghanaian tycoons to run bigger Airlines. Hence, we should be celebrating my good friend Dr Daniel McKorley for the inclusion of Aviation Services as one of his Enterprises in his business portfolios which is carrying the national flag and support him to acquire more fleets etc and fly with the Nation Flag globally.
Through the media, this misbehaving of our leaders must be criticized and nip in the bud. We made or allowed one of the previous Presidents of Ghana to get away without subjecting his Komenda Sugar Production Series to academic or media scrutiny and also allowed the current President to be dragging his feet on a simple decision of either selling the Komenda Sugar Production Series as offered by one of the interested investors without delay since at least he will create jobs, pay VAT, withholding tax, and Corporate TAX and SSNIT contributions and PAYE of staff otherwise he must get the Refinery part to run on imported raw sugar, simplicitas.
As stated a critical examination of the project will tell our President that he has only two options to run the refinery with imported raw sugar through public private partnership or swiftly sell/handover to a Private entity this wasteful Komenda Sugar Production Series which is still an albatross on our neck since 2016 when we were hoodwinked by the Previous of Administration of His Excellency ex-President Mahama who wrongly thought that he has done well with the establishment of the Komenda Sugar Production Series.
Why are the intelligentsia who clamoured for or claimed that they are entitled for research allowances, failing to tell the technical team of the previous administration that they have let us down for their failure to conduct feasibility studies or risk assessments so that they would have proffered good and professional advice to the ex-President Mahama so, that either a Sugar Production Series was set up at North East of Ghana or an installation of a mini Sugar Mill for crushing and milling a maximum of 600tonnes of Sugarcane per day and with either a Distillery Unit for the production of ethanol or a mini Refinery for the production of refined sugar from raw sugar as the exact requirements for Komenda, which should have been a very small size Sugar Mill say 500 to 800 tons of sugarcane per day.
This is so because the old Komenda Sugar Mills which had a capacity of 1000 tonnes per day was only able to get less than 40% of the feedstock from the radius of 40miles from the Factory to Komenda and the catchment areas in 1971, reported as the highest production and that was even achieved with imported raw sugar. It is well documented that the two combined factories namely the old Komenda Sugar Mill and Asutsuare Sugar Mill were not able to get more than 19,000 tons of sugar to crush and mill per year, so it was not a good idea at all to install a Sugar Mill with crushing/milling capacity of 1,250 tonnes per day for Komenda and the catchment areas in order to crush and mill 225,000 tons of sugarcane per year from within the 40miles radius and to be crushed and milled within 16hours at the Sugar Mill to prevent decay or poor sucrose and poor brix content.
The best for Komenda should have been a mini Sugar Mill type Nika Nika combined with either a very small refinery Unit for the production of refined sugar based on the limited availability of feedstock or harvested sugarcane or the installation of a Distillery Unit at a low cost from KNUST or Suame Magazine or Christo Asafo otherwise India for production of Ethanol. The below gives a pen picture of the history of matters in Ghana.
History of the old Komenda Sugar Factory.
The NLC which overthrew the CCP Administration of Dr Nkrumah did a detailed investigation into the operations of the CPP, including the Komenda Sugar factory then placed under Ghana Sugar Enterprise Ltd (GHASEL) by the CPP regime. It was found that Komenda Sugar factory likewise Asutsuare Sugar factory were set up in consonance with Nkrumah's economic policy of meeting domestic demand for sugar, hence import substitution, also to support state-owned distilleries and to minimize health risk from locally brewed akpeteshie with molasses from the sugar factories to feed the distilleries as well as in fulfilment of campaign promises by the CPP to legalize akpeteshie distillation as import substitution. Hence establishment of industries was more or less based on political value that was to spread industries regionally or spatially to create jobs and part of rural development thus not of economic value of maximization of revenue.
So, a small sugar factory initially established at Komenda in the Central Region by the Dutch as part of a pilot for crushing/milling sugar beet and later to be converted for crushing and milling sugarcane growing scheme in 400acres (161.94 hectares) of land to produce 9,716.40 (161.94 hectares x 60tons per hectare) tons of sugarcane per year and which was later developed by Technoexport, a Czechoslovakian state firm, into a sugar cane production and processing site at Komenda factory, was signed parties involved in June 1961 for US$1.85 million contract by Technoexport and by Dr Nkrumah for the Komenda sugar cane production for crushing/milling of sugar cane and sugar processing and which he later diverted equipment planned for a Sugar factory at Tiso in the Volta Region to Komenda to finally establish the old Komenda Sugar Factory under GHASEL with the State Farms Corporation (SFC), and cooperatives of smallholder out-growers organized under the United Ghana Co-operative Council (UGFCC) to provide feedstock or suitable sugarcane.
The factory with capacity of 1,000 tons per day could not even get up to 50% feedstock or sugarcane so it was operating on imported raw sugar and actually started commercial operation in 1967 under a new Ghana Industry Holding Corporation (GIHOC) established by the NLC to take over from GHASEL and other State Enterprises under one umbrella to reduce cost etc and it became defunct in 1982.
The Komenda Sugar factory with the Sugar Mill of about 1,000 tons per day or 180,000 (180 days cycle x 1,000) tons of sugarcane per year could not get enough sugarcane for optimum operation so it was operating below 50% of the capacity of the minute Sugar Mill and had to depend on imported raw sugar to keep the Refinery running. The current Sugar Mill has a capacity of 1,250 tons per day or capacity of crushing 225,000 (180 days cycle x 1,250) tons of sugar cane per year so how then should a technical person or an expert establish a Sugar Mill with 225,000 tons capacity per year at Komenda when it should be obvious to even a JSS student that the size of the land at areas for the production of sugarcane for the Komenda factory has been reduced since 1982 by encroachment and some parts used for alternative ventures and part of would be needed for nursery, irrigation channels etc, so there was no way the Mill will even get up to 40% of feedstock or sugar cane within 40m radius.
Researchers from Cape Coast University who conducted studies with electronic system showed that Komenda and her catchment areas may not be able to produce sugarcane up to 50% of the Sugar Mill requirement. Hence the best thing to do is to depend on imported raw sugar and supplement with what may be obtained locally and if that was the case, then Tema should have been the place to site the Sugar Refinery as was indicated to President Mills by Cargill International. So what a shame. It is heartwarming to read from the MCE of the area that intend to import raw sugar to freed or run the Sugar Refinery to produce refined sugar as reflected in soft media last week. If this is true then Mr MCE of the area well done and act now.
The above story speaks volume of a wrong location of the big Sugar Mill and Sugar Refinery of the Sugar Production series. Because the Better Ghana Agenda was not to indulge in wasteful ventures but aimed at effecting correction in the economic fundamentals by local productions of the national needs of the food items including sugar as part of import substitutions to reduce inflation pulled by rise in prices of the affected food items and save foreign exchange. Hence, the JDM Administration came out with a sugar Policy among others was a Standalone SUGAR REFINERY to be established in the short term to depend on imported rural sugar as in page 3 of the Policy document through what is termed as backward integration and the later work on the establishment of Sugar Mill when production of sugarcane at cheap rate or reasonable rate will decide the exact size and exact location of Sugar Mills. Hence a very brilliant idea to ensure that the Sugar Mill at Komenda and other Sugar Mills in other areas are only established if and only if the Sugar Mills can get feedstock within 40miles radius for crushing and milling within 16hours.
Sugarcane takes 10 to 15 months to mature after planting and it must be processed within 16hours at the Sugarcane Mill factory after harvesting otherwise it will deteriorate or may not be very suitable for factory production. The quality of the sugarcane also counts (high sucrose and high brix content that is solid solution) and the best breed or hybrid developed by researchers is the Komenda hybrid Sugarcane (B41227). Out-growers or farmers must grow the right variety or breed. The Komenda Sugar Mill Factory has an operational cycle of 180 days with a maximum capacity of 1,250 tons of sugarcane per day. This means that a requirement of 225,000 (180 x 1,250) tons of sugarcane per year. Studies have shown that 100 tons of sugarcane gives only 10 to 15 tons of raw sugar for a Sugar Refinery.
The average production of sugar cane in Ghana is between 40 tons and 80 tons per hectare. 80 tons per hectare is depending on the area with abundant sunshine, heat and good agronomic practices (suppression of weeds by the plant or by weedicides, application of NPK and availability of water). Let us be very generous to Komenda and use the yield of 80 tons per hectare due to expected efficient agronomic practices and good irrigation.
Hence to produce 225,000 tons of sugarcane you need 225,000 divided by 80 tons per hectare = 2,812.50 hectares of free suitable (no encumbrance) and irrigable land for the Komenda Factory. But the Factory is reported to have 2000acres or 2000acres divided by 2.47 to convert to hectares this will give 809.70 hectares of land as part of inventory around the factory, but it was perceived that part of it has been encroached. But let us be generous and say no encroachment and that Koemanda may not use part of the 809hectares for a sugarcane nursery hence Komenda Sugar Refinery/Sugar Mill as constructed will need 2,812.50 hectares minus 809.70 hectares = 2,002.80 hectares of additional suitable land for sugar cane production in the catchment areas within 40 miles radius and must be used for the production of Sugarcane of type Komenda hybrid cum under efficient agronomic practices and irrigation system. Studies have proved it may not be possible to produce up to 30% of sugarcane feedstock for the Mill.
Facts about Sugar Production Series.
The production of refined Sugar or ethanol may be termed as Sugar or Ethanol Production Series because it consists of three separate or standalone ventures or series. Firstly, is a SUGAR REFINERY FACTORY not necessary to be co-located with a Sugar Mill, but a separate entity to receive RAW SUGAR otherwise a DISTILLERY UNIT, instead of a Refinery to receive MOLASSES for ETHANOL PRODUCTION which can be co-located with the Sugar Mill. The next venture is a SUGAR MILLS (combined with a Crusher) which receives Sugar cane with high level of sucrose and high brix (solid solution) level from farms within 40miles radius and crushed and milled within 16hours. Hence considering the history of sugar production in Ghana the best location for a big Sugar Refinery Factory is Tema or may be Takoradi to depend on imported raw sugar and supplement with raw sugar from local production from Sugar Mills which you may say from almost Nika Nikas all over Ghana like India the second world producer of sugar, Tema is preferable because of nearness to both the Airport and Habour or Seaport and to enjoy the benefits of co-locating an industry with others and proximity to good market or area if ethanol is to be exported or sold to TOR or GOIL to add additives to produce very cheap petrol.
Next or last in the Sugar or Ethanol Production Series is the SUGAR BEET OR SUGARCANE PLANTATION or out growers or the farmers who cultivate sugarcane or sugar beet for the Sugar Mill which should be within 40miles radius in case of sugarcane. Sugar beet is not bulky and does not deteriorate fast like sugarcane.
Brazil is the World leading producer of Sugar. India, is the second largest producer of sugarcane and has only two standalone Sugar Refineries, one in the coastal belt of Gujarat and the second one in West Bengal. Both produce refined sugar mainly from imported raw sugar from Brazil etc and from indigenously produced raw sugar from 742 Sugar Mills some with Distillery Units co-located for Ethanol production and are located at the center of sugarcane farms within India. The 742 Sugar Mills in India also receive sugarcane from 50 million of small holding farmers as well as from own Plantations.
Sugarcane on reaching the sugar mill is shredded, washed, crushed by the Mill, lime is added to the milled product that is the juice etc from the Mill, and then Clarification is done to remove impurities. The raw sugar is sent to a Refinery where clarification to remove impurities is further done, next is heating to cause evaporation, then Condensation to be followed by Crystallization and Centrifugation and lastly Drying and Package.
.
Our current government under President Nana Addo (the Show boy) either lacks bold leadership or maybe they are not aware of the grievous faults of the previous Administration so that they take swift decision on Komenda Sugar Production Series. I cannot understand why the current Administration trough Hon Mr Alan Cash who wants to be President has failed to do risk assessment of the Plant etc and take bold action (he must see Madam be Bold, Her Excellency Nana Konadu Agyemang RawlIngs for bold medicine and take swift and brutal action on Komenda Sugar Factory.
Why the State through Mr Alan Cash failed to let Park Agrotech of India based in Ghana to invest $28 million in capital expenditure and working capital, including paying an annual concession fee of $3.3 million for a period of 15 years, a very juicy package because Ghana adopted the VAT systems so it will be better to hand over the place to Park Agrotech to operate after all they will employ Ghanaians directly and they will create numerous ancillary jobs in the supply chain in the side stream and buyers and sellers in the downstream and all from the Upstream through the side or middle stream to downstream Par Park Agrotech, so more revenues from VAT, Corporate TAX, PAYE, SSNIT withholding tax etc
History of attempts to produce sugar in the Fourth Republic
In 2007, based on the request of President Kofour, the Brazilian Government commissioned a Embrapa, a firm of Brazil to open an Office in Ghana and conducted feasibility studies on the production of Sugarcane, a member of grass family and like maize and sorghum is a C4 plant that needs abundant sunshine, heat and CO2, so, the research team found large tracts of arable land at the North east of Ghana (Savelugu area) around the Daka River which could be used for irrigation and make Ghana to produce sugar at 75% recovery rate same as Sao Paulo in Brazil, the area which is making Brazil as the leading producer of sugar.
Hence the Brazilian Government agreed to give $260million to Ghana for Northern Sugar Resources to set up Sugar production series in the North East of Ghana near Savelugu. For our usual disease of PHD this did not happen.
Enter President Mill's era -President Mills looked for Investors for both Asutsuare and Komenda factories and in 2010 he found Cargill International, a Swiss based company. Cargill, without proper research alleged that it was not economically viable to venture into sugar-cane plantations locally may be the way our farmers behave that caused the closure of the Tomatoes factory at Pwalagu and the teething problems of Ayensu Starch factory could be what they meant by not economically viable. So they prefer to invest US$100 million in a sugar processing plant (a Refinery), to be located at Tema within the Free Zone enclave.
Cargill International wanted to install a Refinery Plant with an initial capacity of processing 450,000 tonnes of raw sugar to be increased later to 650,000 tonnes of raw sugar from Brazil e. Google for "Ghana to have new sugar factory," reported by the Media on 19 May 2010 and or Google "Cargill to spend $100million in Ghana sugar refinery," as by the Media on 19 September 2011.
Due to the allegation by Cargill International, feasibility studies were conducted in 2012 and these confirmed the possibility of commercial production of sugarcane with high level of sucrose and high brix content to ensure 75% recovery of raw sugar at the North east of Ghana (Savelugu area), Senchi and or Tiso in the Volta Region with the desired quantity and quality from sugarcane or raw material with high sucrose and brix level under irrigation and efficient agronomic or cultural practices.
Enter the era of President JDM Mahama - As part of President Mahama's very good intention to rectify the economic fundamentals of Ghana, so as part of the Better Ghana Agenda, he made effort to increase food and cash production and set up agro-industries as part of import substitution policy. Hence the Government of Ghana attempted to revamp the Pwalugu tomato factory as reported on 17 December 2013. But the State managed to get a Gino tomato factory to start operations in 2015. So in 2013 President JDM Mahama visited Mauritius and visited Omnicane Flexi Sugar Cane and invited Omnicane Flexi Sugar Cane Cluster to replicate their sugarcane technology in Ghana.
So Omnicane Flexi Sugar Cane visited Ghana in 2014. Omnicane Flexi Sugar Cane Firm studied available reports by Researchers on Sugar production in the North and went to the North for confirmation, they were so pleased with the results which showed that Ghana can produce sugar at75% recovery rate same as Brazil that made Brazil as the leading producer of sugar. So, Omnicane Flexi Sugar Cane announced in 2014 to invest US$250 million over five years in Savelugu, in the northern part of Ghana for initial cultivation of sugarcane on 20,000 hectare at 80tons per hectare to give 1,600,000 tons of sugarcane harvest to produce 120,000 tonnes of final sugar for export to the EU and production of energy for their Industry and feed the National grid, fodder for animals, raw material for paper manufacturing and board industries. Google for "Omnicane Flexi Sugar Cane of Mauritius sugar cane sweetens trade with Ghana," as by the media on 10th September 2014
We also have stories of Mr Aliko Dangote, the wealthy Nigerian businessman, willingness to invest in Ghana's sugar industry. That he wanted to help revitalize the country's economy, and also help the country to grow and consume its own sugar. So the Media should get our President and or Mr Aliko Dangote redeem his pledges to the letter or get our President to contact the Brazilian or the Chinese Government to grant a loan for the Sugar production in the North through a local firms like Northern Sugar Resources.
Yours Citizen, Sir.
SIGNED
By Major Mohammed Bogobiri (Rtd)
22 May 2022