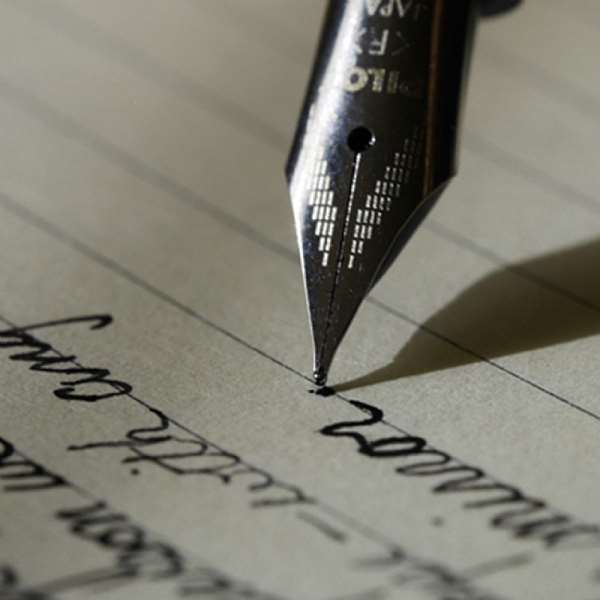 Introduction According to the Human Development Report 2001 issued by the UNDP, it was made clear that ICT should be a policy device for human development everywhere. ICT has a stake in every developmental process and with all due respect it should be given a critical look. Information and Communication technology has been regarded as extremely cost-effective compared with other forms of capital. Modest yet key investments in basic education and access can achieve remarkable results for developing countries. Estonia and Costa Rica are well-known examples of how successful ICT strategies can help accelerate growth and raise income levels. The connection between ICT and wealth can be clearly seen as the 10 top richest personalities for 2002 in the US released by Fortune Magazine recently are engaged in IT or IT- related businesses. Arguably, the Internet (which is part of this ICT mainstream) bubble has long since burst in the United States, Europe and Asia but in developing countries, the internet which is a part of IT for instance has just popped up and can serve as a powerful force for change in areas of telephony, business to business interactions and e-commerce in general. This is the time Ghana must react positively to this new paradigm of doing things. Identified opportunities in Ghana IT is now a potent strategy for the advancement of our developmental process and if we toy with it as a country, I do not know how the future of our people will look like. It may interest you to know that a lot of companies especially from the U.S have found Ghana to be a potential spot for ICT activities and the lines below which appeared in the Newsweek International on August 5, 2002 attest to this fact: "Nevertheless, the West African nation is starting to embrace the importance of education and self-sufficiency. Ghanaians speak English and work eagerly for minimal wages. Though only a fraction of the population even makes it to high school, computer-training institutes are popping up in major cities. The country's overall literacy rate has been rising. Entrepreneurs are taking advantage: several have started firms that provide data-input services for foreign companies. In downtown Accra, Affiliated Computer Systems (ACS) has hired 850 employees to type data from medical files into computer databases for U.S. companies such as Aetna and United Healthcare. Once the data are entered, ACS beams them back to Kentucky via satellite. ACS started with 20 employees in 2000 and quickly expanded. Its employees take home about $200 a month. This clearly indicates that the foreign investor is trying to identify something unique about the ICT prospects of our country. What can we therefore learn from this as nationals, entrepreneurs and local investors from developing countries such as Ghana? ICT opportunities and Ghanaian Entrepreneurs One thing I found to be entrepreneurial is a quotation from Chinery-Hesse when he was interviewed by a BBC Correspondent." The essence of a developing country is that most things haven't been done, and everything that hasn't been done represents an opportunity,"
This behoves on the government and the citizenry (all stakeholders) to create the enabling environment for ICT to flourish. We should take inspirations from three sons of Ghana among others - Dr. Nii Quainoo, Francis Akoto of Ghanaweb.com and Chinery Hesse who are trying to defy all odds in their attempt to put Ghana on the ICT map of the world.
We do not have the infrastructure to compete in manufacturing with developed nations but technology can help bridge this divide to some extent. This requires laying the necessary infrastructure to meet this challenge and Ghanaian entrepreneurs also taking advantage of the situation .The emphasis is on Ghanaian entrepreneurs because studies have established the positive relationship between development and local entrepreneurship .This can be seen on the impact on the families, local employment creation and more importantly putting our destinies in our own hands.
Some interesting examples of local entrepreneurs that come to mind are Hesse and Quainoo. Hesse started with a battered old personal computer in his bedroom.This is very typical of all technology magnates like Bill Gates, Micheal Dell and Bezos of Amazon .com. Chinery-Hesse has developed Ghana's own software firm which, for the moment at least, is holding Microsoft at bay. It needs to be noted that we need appropriate technology to move the wheels of development forward and I think that was exactly what Hesse did by the introduction of the SOFT software in Ghana.
Again, Dr. Nii Quainoo, after sojourning in the U.S for many years, sought the opportunity to teach at one of the country's universities and later on established this NCS business we are all proud of as the number one among the IT business in the Sub-region.
We have a lot of these Ghanaians out there with money, ideas and other resources but are afraid to take the risk in venturing into some of these businesses. Another area that has been recently identified is IT outsourcing. The benefits of investing in ICT in Africa and for that matter Ghana is very clear on the wall. The role of Government and other stakeholders in ICT development in Ghana On the other hand, there are other factors that can make ICT tick. One of them is the reliability of the telecommunication system in the country. It has been stressed that if Ghana can improve upon its connectivity, it has the potential to become for Africa what Bangalore became for India. Paul Maritz, a former senior executive at Microsoft who visited Accra to survey the nascent high-tech scene shared this view.
More so, we need a commitment to a sound ICT development regime in Ghana if we want this miracle to happen because Nigeria has its own problems whilst Senegal too is inclined to the francophone. ICT and its related benefits will not come to us by chance; we have to work for it. Ghana is trying to integrate its ICT and Policy Plan into its telecommunication development plan. This integration needs to be accelerated in order for it to serve as a road map for ICT development. We are yet to see how this plan will work towards the establishment of technology parks and practicable ICT curriculum in our schools.
Our financial institutions have not grown to support some promising areas such as this. These financial institutions and investment houses should also change their old ways of doing things by identifying the potentials and working towards on the best way to support this new area. A lot of these local entrepreneurs will not be in the position to meet the credit worthiness criteria of these institutions hence bankable proposals can be given a second look .The government should as a matter of urgency set up a special fund with the intention to support local IT entrepreneurs. University graduates and returnees from Abroad with ICT and ICT related ideas should also be targeted by our Universities and the responsible ministries and with the due support by the government. These promising ICT experts could then operate from technology parks which can be established close to Universities. This is actually working very well for developed countries such as Sweden and Finland which are doing very well in information and mobile technology in recent times. This can serve as a modest beginning in our quest to develop the ICT potentials of our people. Conclusion Though it is an established fact that politicians have a history of corrupting new enterprises, it seems Ghana's president, Mr.John Kufuor, personally sees the wisdom of this new approach towards development. This has been manifested in his recent visits to IT firms in Ghana like ACS and other foreign companies. The Kofi Annan IT Center of Excellence is also another laudable initiative.
Let us not forget it so soon that The African Growth and Opportunities Act (AGOA) on trade has given Ghana the opportunity to export textiles and other products tax-free to the US. This will be a mirage if we do not put a premium on building a sound IT infrastructure. E-commerce will also definitely follow the business opportunities ICT will offer.
In conclusion, let us once again soberly reflect on this statement attributable to one of the illustrious sons of Ghana and a renowned physicist of out time-Prof. Kofi Ampenyin Allotey. "We paid the price of not taking part in the Industrial Revolution …because we did not have the opportunity to see what was taking place in Europe. Now we see that information and communication technology has become an indispensable tool. This time we should not miss out on this technological revolution."
Ghana will not become the next Silicon Valley any time soon, but it will be better to make a promising start. I do share with people who have the view that Information and communication technology is not only Africa's biggest chance, but the last one. Robert Ankomah Opoku, Division of Industrial Marketing and e-Commerce, Luleå University of Technology, Luleå, Sweden. http://www.geocities.com/opokurob/mypage.html Views expressed by the author(s) do not necessarily reflect those of GhanaHomePage.